This posting is inspired by ty dehner — author of the male BDSM story "Jonas" currently running in the Metalbond Prison Library. He suggested a poll asking the question, "If you walked into a men's room at a leather bar and found a rubber object bound and ready to be used as a urinal, would you?" Wanting to get at the bottom of this serious matter, I posted the question as a poll on the official Metalbond Twitter feed, and the results are in:
87 percent said that yes, they would indeed piss in the human urinal!
13 percent said no.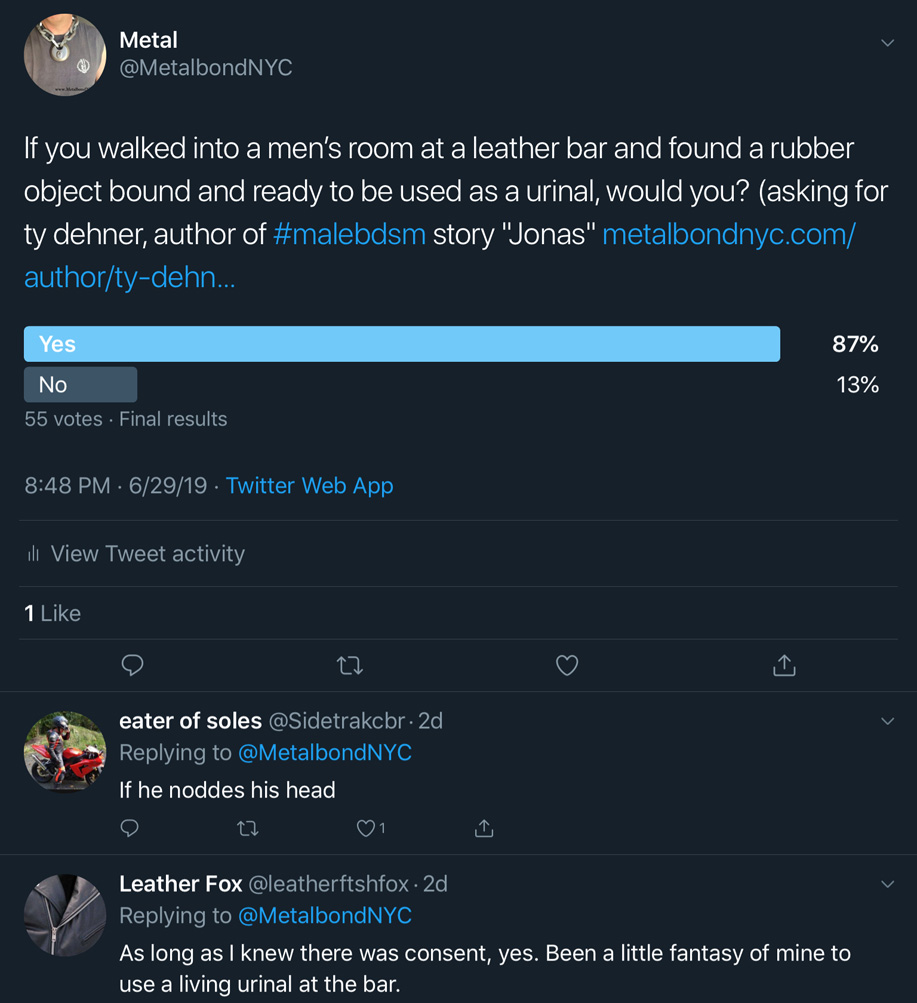 Two of the respondents wisely added a comment that they would use the guy as a urinal provided he gave a consent signal such as the nod of his head. Another respondent said that he would like to use the guy as a urinal but that seeing him bound would make him so hard he would be unable to piss.
How about you? Assuming there was consent, would you make use of the rubber object bound as a urinal? Although the Twitter poll is ended, you can leave a message with your response in the comments section below.