Cock-blocking  Will Parks is taken down by a group of pissed off gay bar patrons
There's a new straight, but intolerant bartender at the gay bar named Will Parks. After yelling at a couple kissing at the bar, and breaking up the bathroom cruising spot, the crowd is completely fed up. Before Will knows it, the angry homophobe is taken down and his clothes ripped off in front of a crowd.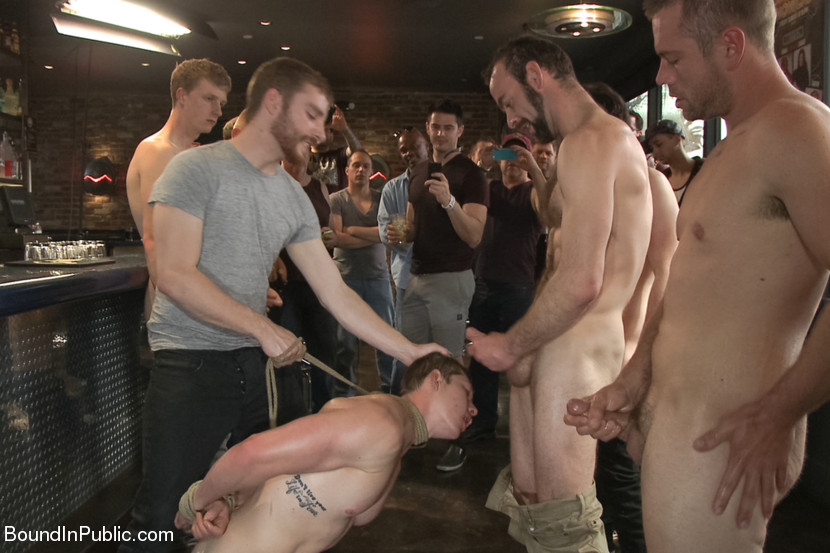 The guys tie him up and take him around the bar for everyone to grope before holding him down and zapping his balls with the electric zapper. Will is made to service the entire crowd before he's passed around like a little fuck doll for everyone to use and abuse. After a fresh zipper, the horny patrons take turns dropping their loads on the bartender's face before dragging him upstairs, where the punishment has only begun.
To see more of this shoot, go here
See the all Bound In Public here
Butt Machine Boys here
See all the KinkMen male BDSM sites here