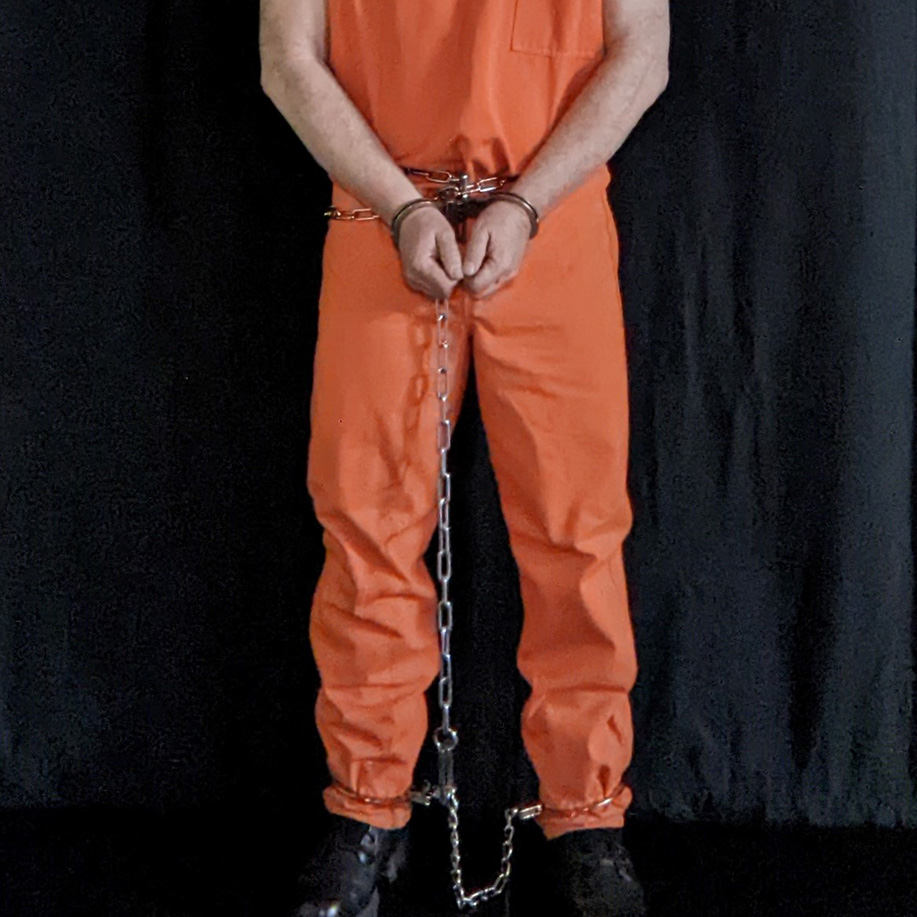 By socalbd
John stood me up and walked me into the cell. Inside I was made to sit against the wall and the wrist shackles were padlocked to a ring on the wall, forcing me to sit there. John looked back at me as he walked towards the door, closed it and a moment later the lights went out, leaving me in complete darkness.
I had been in the cell like this before so it wasn't the hard, difficult bondage I had expected to spend the night in. Yes, if left this way for a long time with wrists cuffed behind my back the shoulders would start to experience that deadening pain that is so hard to contend with after a couple of hours. But I had made it through this before and could do it again.
It wasn't to be, though. After a short time the cell door opened and a little light from the dungeon space partially illuminated the cell. John was standing in the doorway holding lengths of chain. He entered the space and let the chains drop just short of the center of the cell's floor.
"You didn't think I was going to leave you like this all night, did you? This would be too easy," John chuckled as he came and stood over me.
He had me lean forward and released my wrists from the wall. Next he removed the length of chain going from the front of the steel collar to the ankle shackles. He also removed the ankle shackles, leaving the steel collar and the wrist shackles on me. John picked up the chains and shackles he removed from me and left the cell for a few moments.
When John returned, he had another set of shackles and some padlocks.