To see more like this — including VIDEO — go to Serious Male Bondage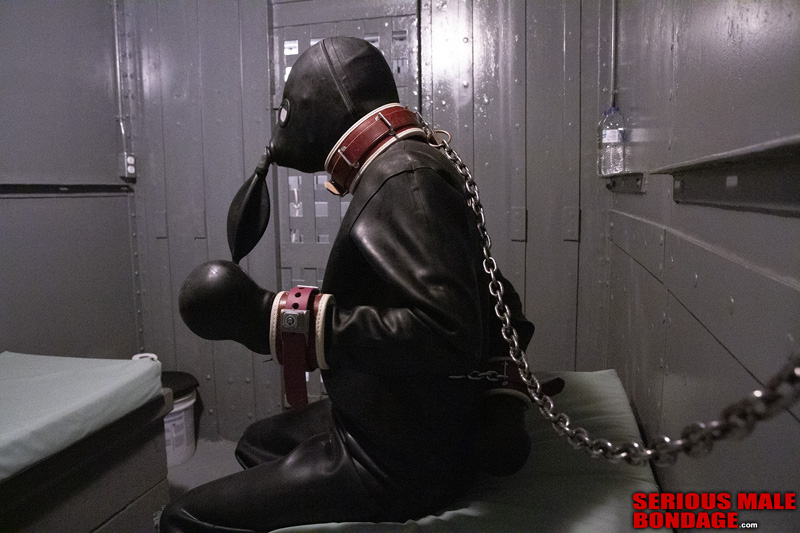 Mark from Serious Male Bondage writes:
The guy in the heavy rubber suit is HotHardHat on Fetlife. The suit is called the Prison Suit and is available from StudioGum.com. The restraints are from HumaneRestraints.com. The pictures and video were shot at the MenInChains.com facility.