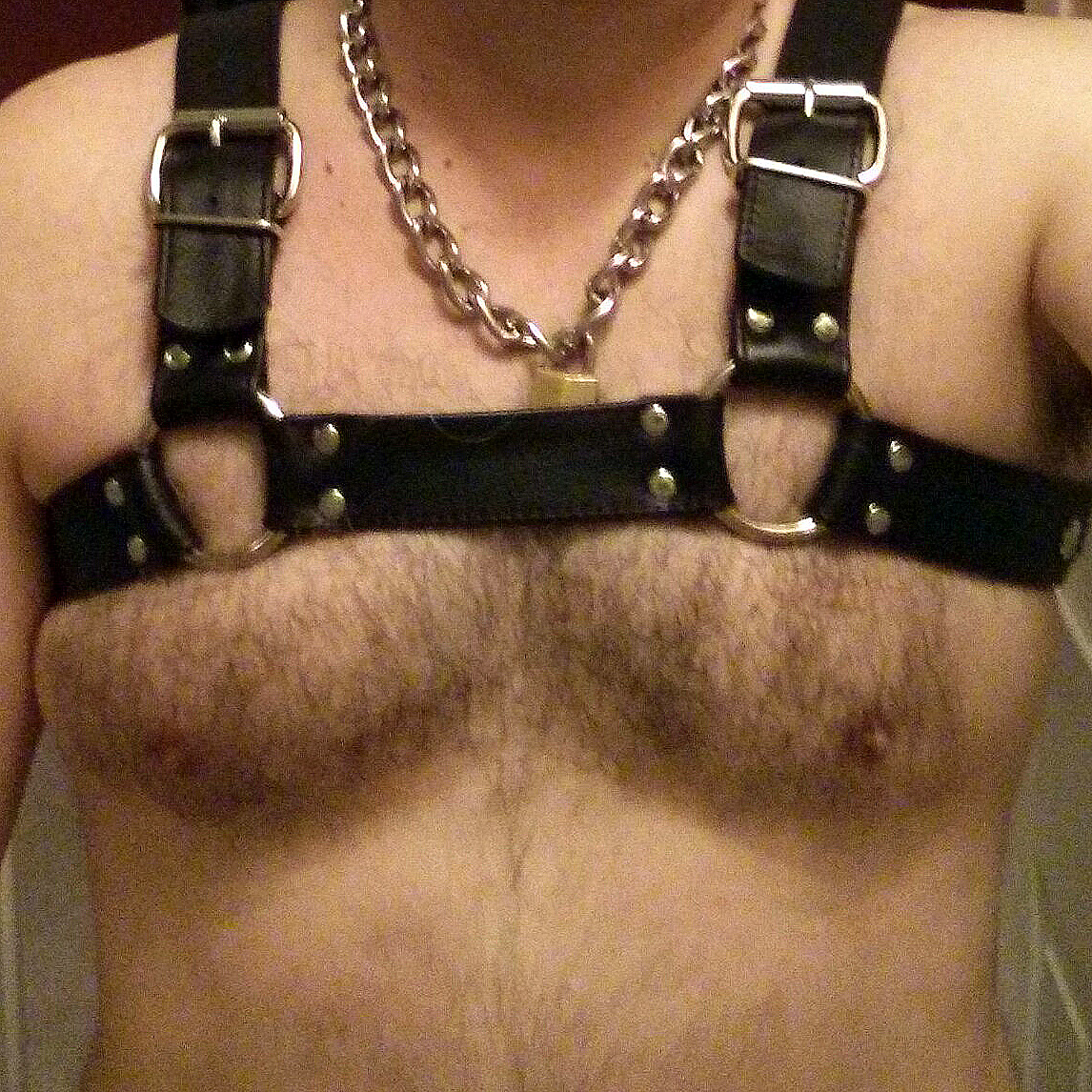 By socalbd
Matt and I were kneeling hooded and cuffed next to each other in the center of John's dungeon having been just delivered there after our weekend at Daniel's property. The chain collars were also still locked around our necks. We talked for a few moments and had agreed on Matt coming home with me to spend the night as it would give us a chance to talk about the weekend. That's when the door leading from the dungeon into the house opened.
We stopped talking and waited. The door closed and I felt someone walk over to us. The hood was pulled off of my head and John was standing in front of me. He was dressed in what I started to call his trademark look of camo pants, a black tank top, barefoot and looking hot as usual. He leaned in to me and rustled my hair with his hand. He gave me a smile and nodded his head yes up and down several times. I felt like I had his approval.
John stepped to his side to be in front of Matt and he pulled off Matt's hood.