By GratDelay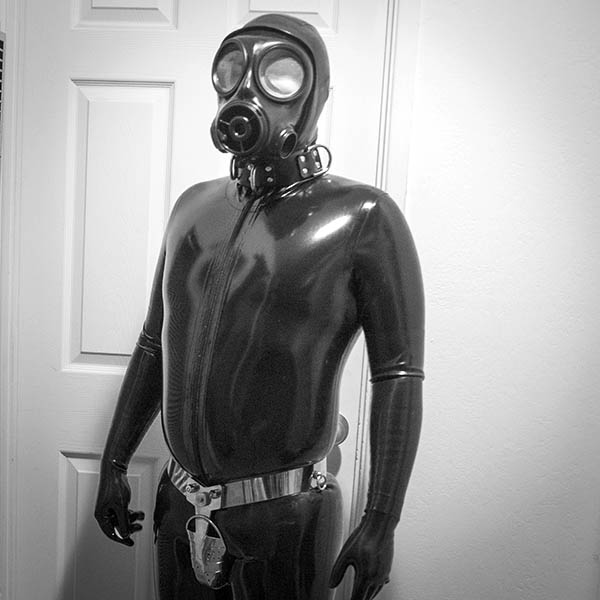 I woke before Adin. I actually felt pretty rested. We had moved around in our sleeps, so it was easy to slip out of bed without waking him. I stood staring at him for a while. God he was so beautiful! And he was in my bed. I rubbed the front of my chastity belt in appreciation.
I looked down. Like I usually do, I had morning wood, squeezed on all sides by the steel tube. Was I still in the grip of that devastating drug? Right then, there was no difference.
I ambled in to the bathroom and drained my bladder. This time I was able to clean up the belt properly. As I was sitting on the john, I thought back on the night before. It was physically and emotionally the most intense night of my life. I felt another surge of gratitude for my friend Adin. I wondered how I could return the favor.
That's when I had a wicked idea.
It was very wicked. My cock struggled to split the steel tube it was in.
I knew it was wicked, but hadn't Adin said something about me needing to go with my feelings? I thought about this as I went back to my bedroom.
He was still asleep.