I think in all of bondage, my favorite restraints are the "darbies-style" handcuffs and leg cuffs, shown here: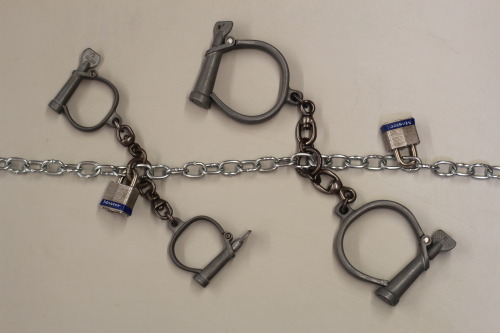 The picture above is from the website of a guy named Louis, who has a site on Tumblr dedicated to "Straitjackets, medical restraints and more." You can click to see his blog (which has NOT been censored by Tumblr!) by clicking here.
As Louis writes on his site, these cuffs and much more were sold by Jim Stewart (of blessed memory) and his company, Fetters.
You can learn more about Jim and the history of Fetters by clicking here.
Also, be sure to check out Jim's very extensive website, featuring tons of content — including lots of stories — available here.