By SockgaggedJason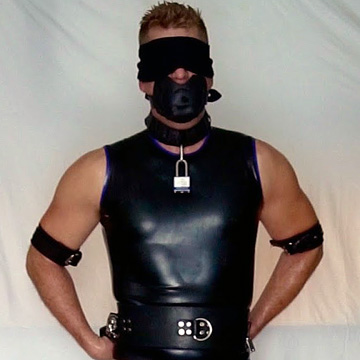 Recap: When last we left our five hapless, young heroes, they were trapped inside an escape room trying to get free. Their efforts failed and they found themselves gassed out, once again rendered into unconsciousness.
***
They are in the same concrete-floored, wood paneled room that remains dimly lit. It's warm and humid with a faint hint of body odor. It smells like young men in peril!
Three of the young men, still clad only in their underwear, are piled asleep on top of each other. They slowly wake up. We see Derek, Mike and Adam. Their heads are pounding from the chloroform gas that knocked them out earlier.
"This is some freaky shit, Derek," Adam laughs, rubbing his eyes, then casually reaches in to his underwear to scratch his ball sack. "At least no one's gone after our nuts!"
"You love it, I said it was intense," Derek lauds back.
Though they aren't restrained, the three boys notice they have leather restraint cuffs attached to their wrists and ankles.
Continue reading The Subjection – A TUGs Escape Room Challenge: Part 2 →