By SockgaggedJason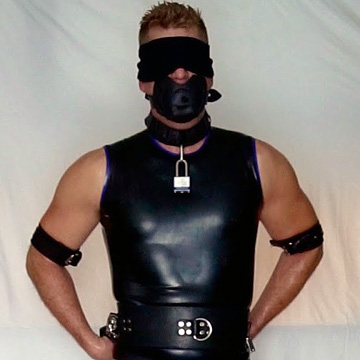 NOTE: This story starts off with innocent bondage but becomes very sexually graphic, involving gay sexual contact. The young men depicted are over 18, and you must be over 18 to read.
I was in for the most humiliating kidnap by my hockey team that would turn in to the craziest sexual experience of my life. This is the story of my 21st birthday. After a practice, a group of my teammates tackled me in the locker room while I was undressing. I didn't stand a chance. I was tied up, gagged, and stuffed into a thick canvas laundry bag. I was transported to one their houses via someone's car. When I was removed from the sack, I was situated on a bed. They untied me and proceeded to remove the last parts of my hockey gear.
They did, though, spare me full on humiliation by leaving me in my jockstrap. I put up the fight of my life, but there were six of these guys against me. I was screwed. They held me down and tied me spread eagle to that bed with ropes.
My gag, which was a few haphazardly applied layers of athletic tape, was coming off partly on the account of all the sweating. As it fell from my face, I started to yell my head off. Well, that was a mistake. The next thing I remembered was Jacobi, the co-captain of our team, quickly stripping out of his sweatpants and slipping out of his jockstrap. I only caught a glimpse of what he was doing before he was shoving his sweaty jock into my mouth.