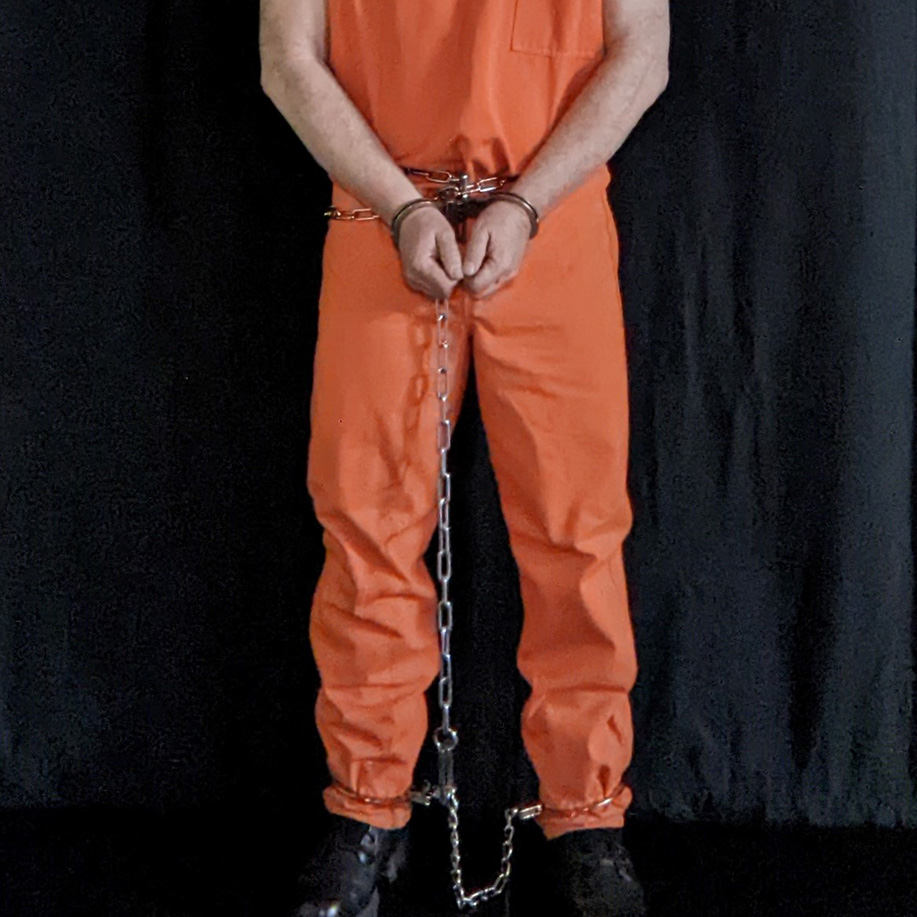 By socalbd
I'm not sure how long I was asleep. I woke up suddenly to the sound of banging on the cage bars. It was loud and irritating and immediately took me out of my slumber.
When my eyes adjusted I saw Dan standing outside the cage with a thick wooden dowel in his hand. He was using it to bang on the bars.
"Wake up slave. Your service is far from complete. Get on your knees," Dan commanded. I managed to roll over so that I was on my knees and facing the end of the cage.
Dan took the dowel and held it between the bars to get the end under my chin. Using the wooden stick he guided me to the very end of the cage with my head touching the upper bars.
"Stay put, slave," Dan commanded this time. I was still not fully awake yet and was trying to comply with his demands at the same time as I was trying to become fully coherent. My body ached all over from last night's punishment session and it was hard to maneuver between the stiff muscles and the heavy shackles I was wearing.