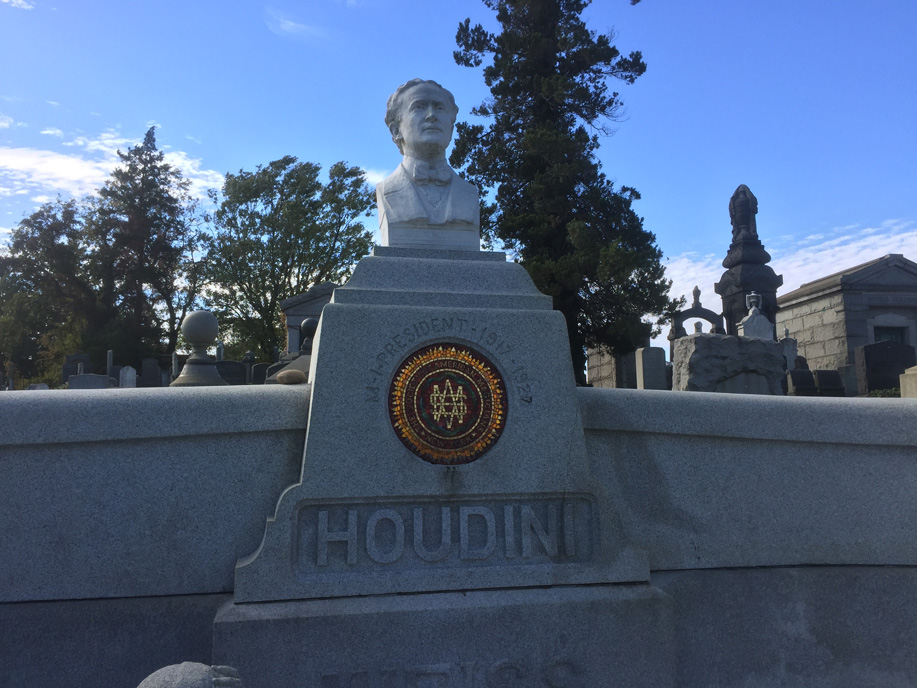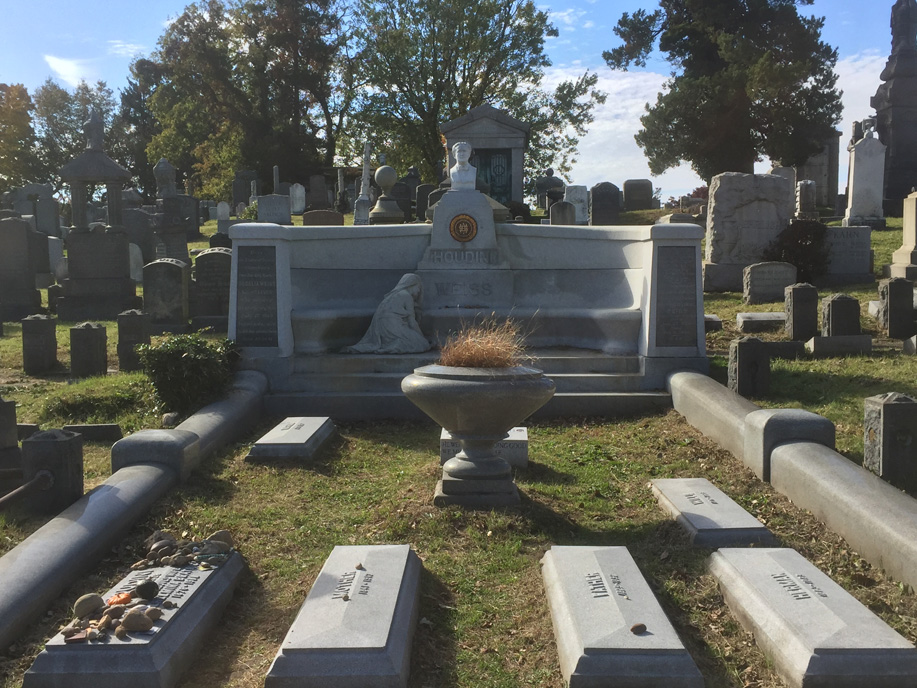 Houdini died on this day today (Halloween, Oct. 31) back in 1926, in Detroit, and this afternoon (Halloween day, 2018) I paid a visit to his gravesite in Queens, New York.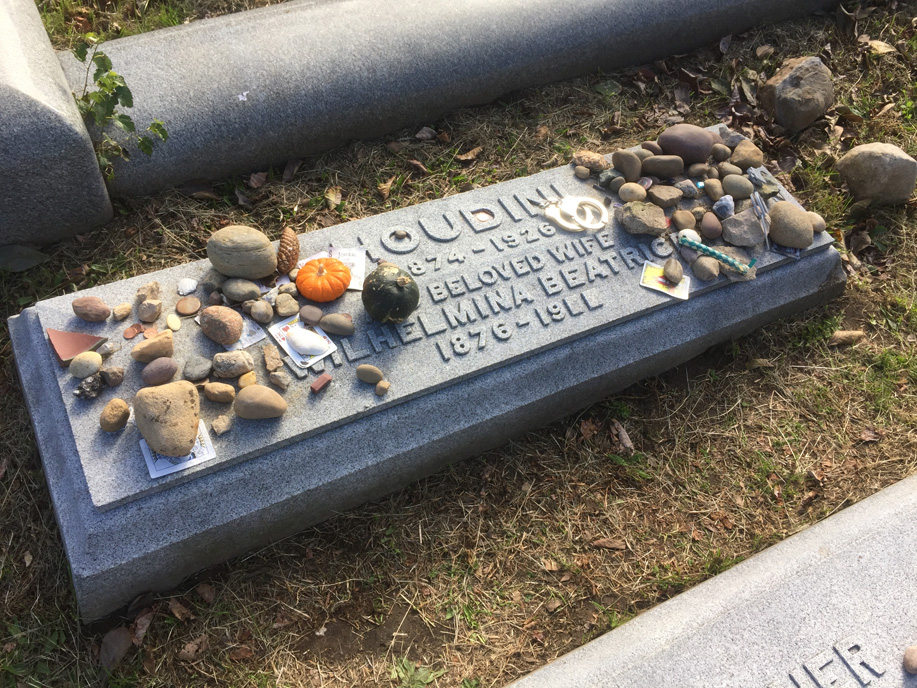 Houdini rests amongst his relatives in an elaborate family plot at Machpelah Cemetery in Glendale. From Manhattan, it was an hour-long trip on the subway and then a 20-minute hike.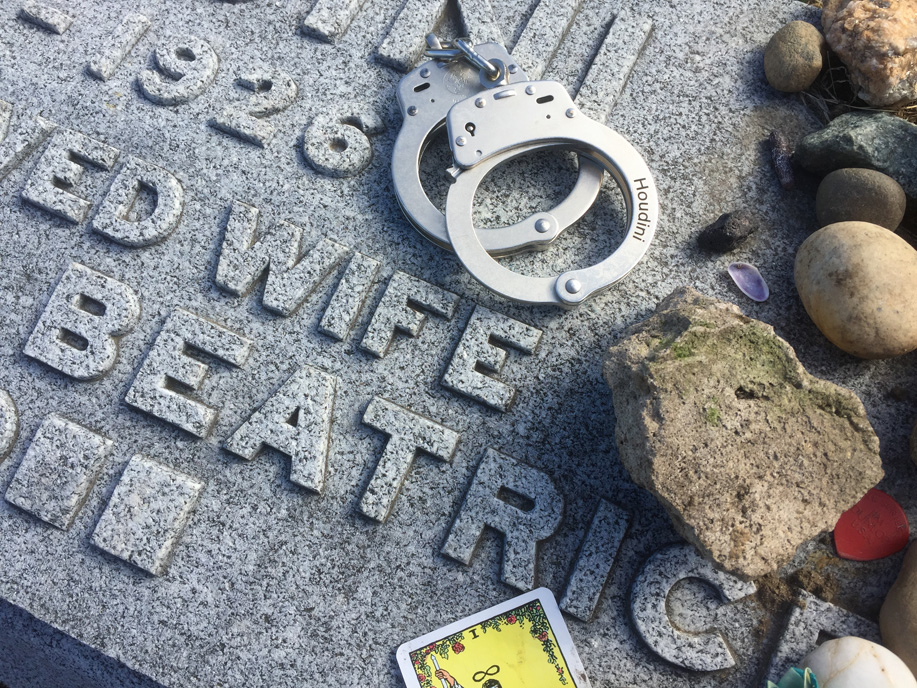 As a tribute to Houdini, I left a pair of police-issue Smith and Wesson Model 100-1 handcuffs that I had specially engraved with his name. I made sure to double-lock the cuffs before leaving them.