The artist Brick has created some brand new work, in a series of erotic male bondage drawings called "Slave Academy 2022." Here are two images from the series, which are posted here with the permission of the artist: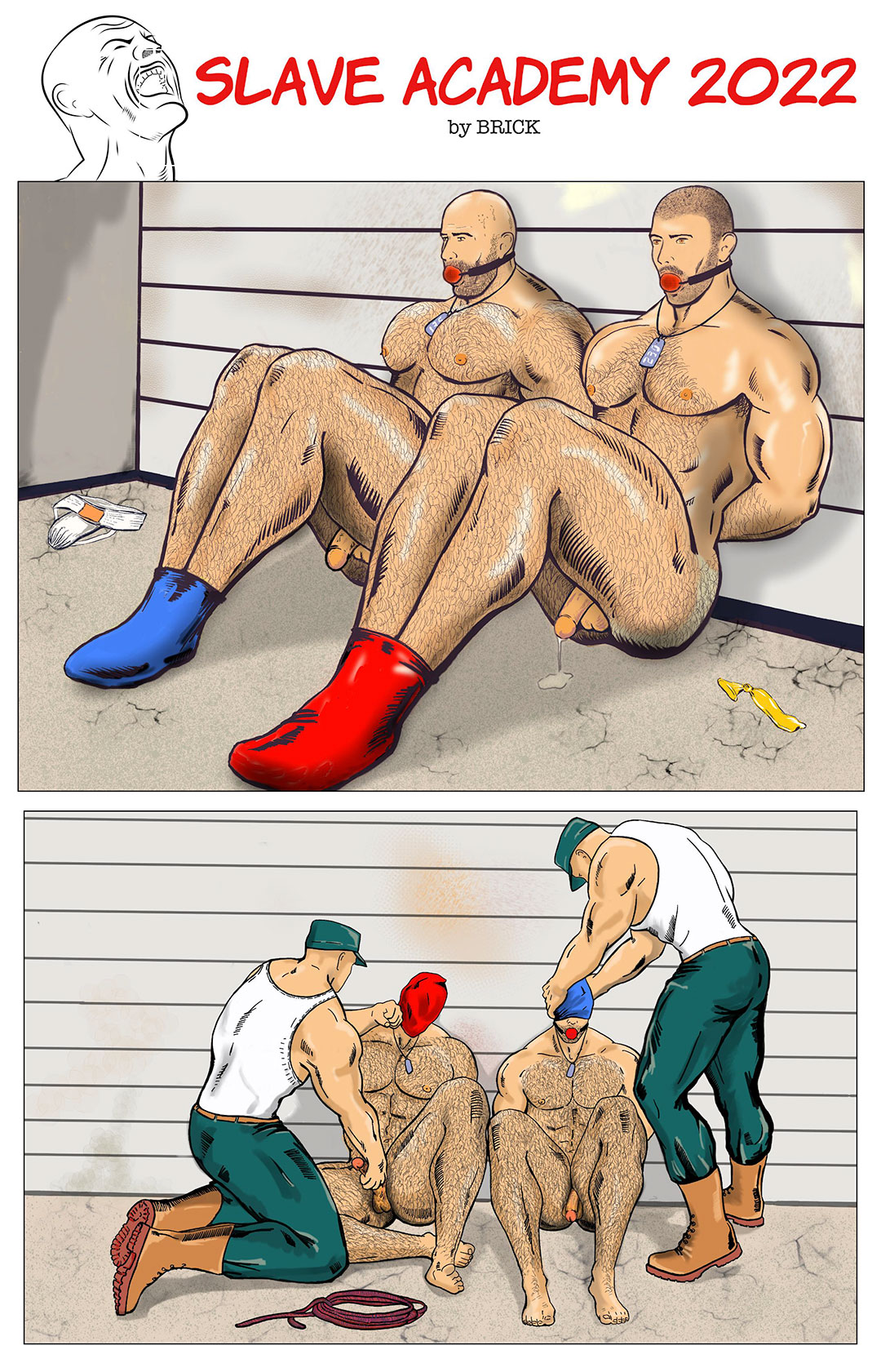 Metal would like to thank Brick for reaching out with these new works!
Additional images from this series will appear here on the Metalbond site in the coming days and weeks, so please check back often!
To see even more you can also click on the tag for Brick, directly below. There's also a nice blog posting about Brick with even more of his works over on the Mitchmen blog (link here).