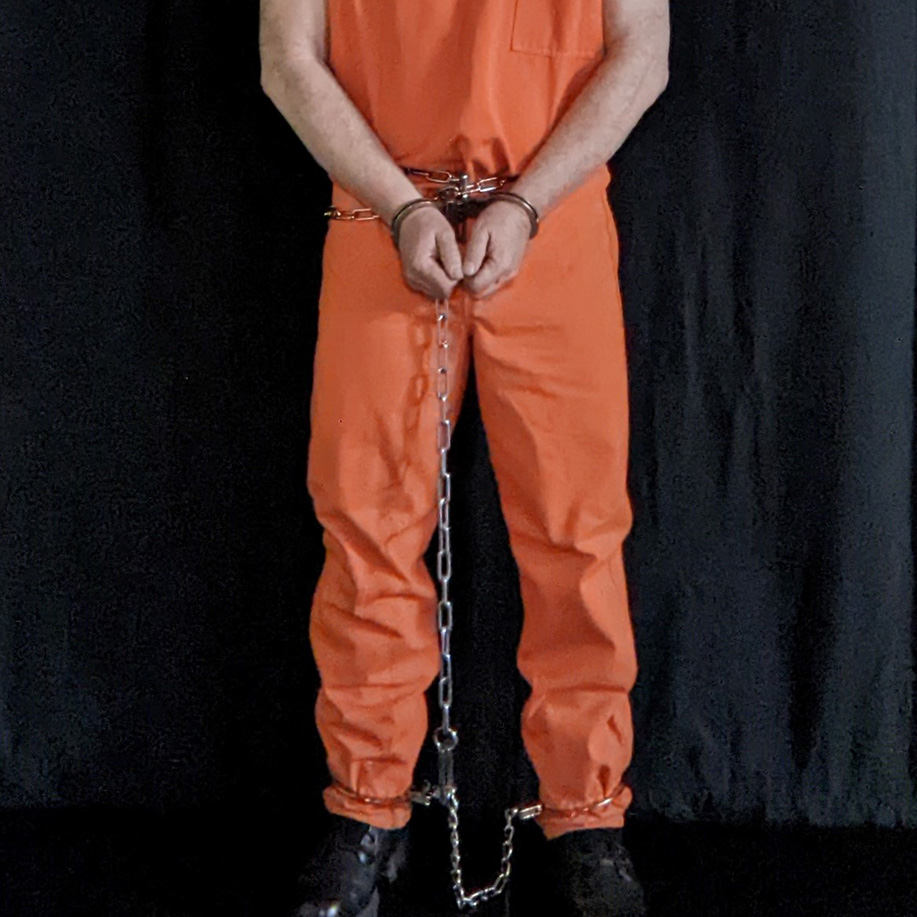 By socalbd
There were so many thoughts running through my mind as I knelt in the center of the dungeon. Dan had cuffed my wrists behind my back and blindfolded me, leaving me on my knees and naked, waiting for John's return.
It was quiet in the dungeon. I kept thinking about the last 24 hours or so and how Dan had put me through an intense regimen of bondage, torture and sexual service. Even with all that had happened, I realized all of that was just an appetizer for what could come if they decided and agreed to subject me to 10 days in detention.
Trying to keep my kneeling position was difficult. I was very tried from what I had experienced, and maintaining my balance was a chore.
When I heard the dungeon door finally open, it had to have been anywhere from 30 minutes to an hour that I had been left there alone.