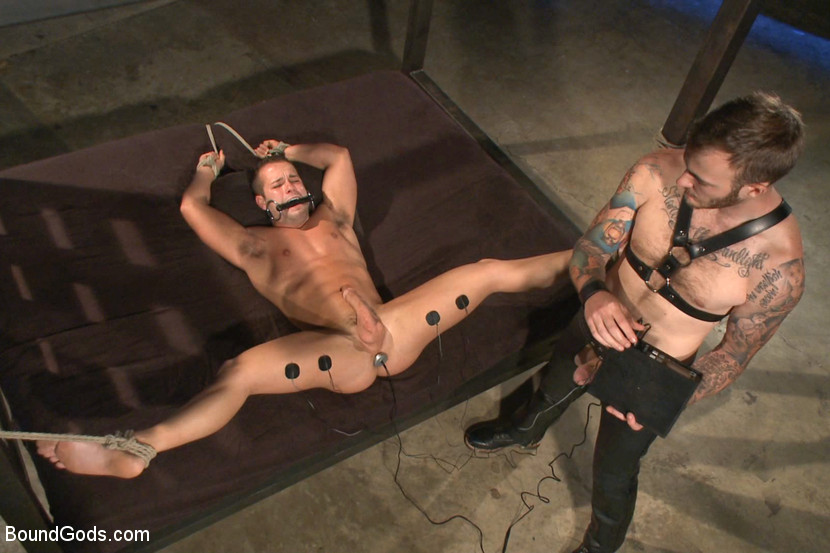 At Bound Gods, Luke Adams is sitting at the bar enjoying a cold beer when Christian Wilde comes in asking for a shot of whiskey. Noticing Luke next to him, Christian convinces him to have a few shots to celebrate his birthday. Before Luke knows it, he is bound with duct tape across his mouth. Mr Wilde approaches and tears a hole in his underwear so that he can ram his big cock up Luke's tight hole. The bound stud is then relentlessly beaten with the flogger, his hard cock standing straight up despite his screams. Luke then has electrodes attached down his thighs as his captor tortures him with pulses of electricity. A final fuck drives Christian over the edge as he blasts a load of cum onto his slave's face.
Video of this shot here
Bound Gods landing page here
Get all KinkMen here here.