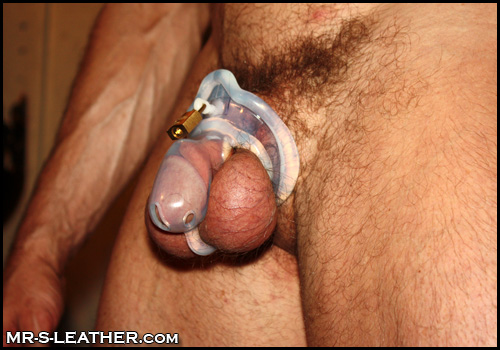 As readers of this blog know, Mr. S Leather has been selling the "Boy Trainer" and the "Punisher" silicone chastity cock cages. Everyone who has worn them loves them.
Now, Mr. S is upping the stakes with a new deluxe version of the original Boy Trainer – the Boy Trainer 2.0.
They say it's about 100 percent more comfortable than the original because of its new design shape. Plus it's also much easier to get on. This new version is a must for anyone interested in long-term chastity!
To learn more about the Boy Trainer 2.0, visit Mr S
Many more chastity devices are available from Mr S
See all the latest items available from Mr S here