By SockgaggedJason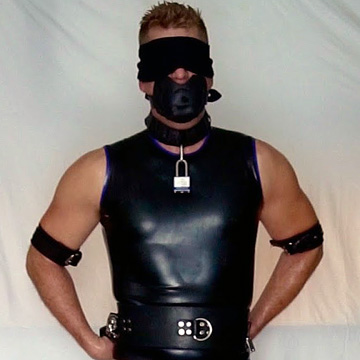 Synopsis/Description: A young nerd is caught sniffing underwear in the locker room by two hot college wrestlers who tie him up, fuck him and turn him into their new slave. Bondage, rape and smell fetish explored. Bondage positions: hogtied, tied up regular, spread eagle . Location: locker room, gym, equipment room, weight room
Characters:
Owen Jensen – nerdish college student volunteers time to take care of uniforms and clean up after athletes
Johnny McDowell – captain of the wrestling team
Todd Lopez – co-captain and best friend
Young wrestlers practiced inside the gym on faded foam rubber mats. On a concrete wall written in big bright powder blue letters with red trim was "KALAZOO COLLEGE WILDCATS." It was a hot box in that small athletic room and they're soaked in sweat. Some of the young men were wearing their drenched t-shirts but most were shirtless. This was a homoerotic scene – fit, energetic young masculine males in the prime of their life grabbing at each other's perspiring bodies.
Meanwhile as the team practiced, a slender young college student headed into their locker room pushing a large sized canvas laundry cart on rollers. It was Owen Jensen, 19, the sports equipment manager for the various teams. He was a nerdish cute sophomore with thick, flowing long and wavy golden blonde hair and green eyes.
The locker room was dimly lit and musty with the heavy stench of male body odor hovering. It was part of an old building so it's somewhat rundown but the lockers were freshly painted powder blue, bright red mesh wire partitions line the space, and the wooden benches anchored to the cement floor are polished to a high sheen.
He started to go locker to locker and collected dirty wrestling singlets and used towels, throwing them into the laundry bin he totes. He came across a particular locker though and stopped to admire the various clothing including a pair of red Fruit of the Loom underwear and a singlet hanging up. He grabbed the underwear and copped a sniff, enjoying the pungent aroma. He rubbed himself for a moment and stuffed the underwear into his back pocket. Then he took the sheer lycra singlet into his hands and pressed the crotch of the uniform against his nose. The odor of sweaty, smelly man scent was strong and he got excited.
Back in the practice room, Johnny McDowell, 21, a star wrestler in the 149lb weight class, finished up his drills, teaching a younger teammate how to do the butt drag. He's a clean cut, ruggedly handsome senior. His dark blonde hair was fashioned in a military buzz cut and had eyes blue, a squared jaw, and lean muscle. He wore a tight Under Armour sleeveless compression shit that proudly showed off his fine physique with baggy, powder blue gym shorts with the team logo.
As he adjusted himself, he humorously announced he had to drain the dragon aka take a piss.
His "best friend" on the team, Todd Lopez, heard him and he said he'd join. Lopez, 21, in the 157lb weight class, was a muscular, Latino mixed young man with black hair and dark eyes. He was shirtless, showing off smooth olive cut frame shining with sweat that dripped down to his powder blue team shorts.
Lopez and Johnny exchanged smiles. The two studs happened to be gay and were secretly boyfriends.
They snuck through the main gym hallway that adjoined to various locker rooms and equipment closets, past the coaches' office. They quietly opened the door of their own locker room because they didn't want to alert anyone. They wanted to have a quick make out session. All the grappling made them horny. Their testosterone was amped up.
Instead they walked into an unexpected scene, spotting Owen. The nerdy pervert was seated on one of the benches jerking off to a wrestling singlet.
"Well, well, looks like we came to a party!" Johnny announced.
Owen was immediately embarrassed and zipped up his jeans. The wrestlers were happy to catch him in the act. As he begged for forgiveness, the compact but impressively built wrestlers stood at the entrance and started to whisper something to each other. "Good idea!" Lopez said smiling at Johnny. Owen got nervous, wondering what they were planning. Lopez locked the door of the locker room!
Owen, terrified, decided to make a run for it, bolting towards the back door that went outside. He was quickly tackled by the wrestlers and held down on the floor.
"Nope, not that way. You're not leaving. We got plans for you, little bitch," Johnny stated.
As Owen squirmed underneath Johnny's weight and grip on his arms, Lopez rushed to their lockers and returned with their pants belts and some jump rope.
"Please, don't! Please!" Owen begged as the jocks ignored him and began tying him up.
The two athletes seemed to have good bondage skills, easily getting powerless Owen hogtied with the belts and jump rope.
The older guys turned Owen on his side, lifted up his t-shirt and start to feel up his slim, smooth chest and play with his nipples.
"Uhh, please. Please!" Owen continued to plead.
Johnny and Lopez noticed that their tied up captive was still sporting his erection. They unzipped his jeans, reached into his underwear and fondled his dick and balls.
"I think he likes being tied up!" Lopez snickered, turning to Johnny.
"Please stop! Please let me go!" Owen continuously yelped.
"Relax, kinky lil' faggot. We're gonna stash you in the equipment room and come back for you later tonight. We'll have LOTS of fun! You will too!" Johnny said.
"No! No! I have to finish my work or I'll get fired! And I've got night class! And…." Owen rambled.
As he did, Lopez pulled off his team gym shorts, slid out of his sweaty "The Duke" branded jockstrap, and then shoved it into Owen's mumbling mouth. "Shut the fuck up!"
"Mmmphh!" the boy gagged, chewing down on the soiled, well used athletic supporter. Johnny put his hand over the boy's mouth to keep it in place.
From his locker shelf, Lopez grabbed a roll of vetrap bandage tape and used it to wrap the lower half of Owen's face, forcing the smelly jock gag to stay buried in his mouth. The material was like ace bandage but only more adhesive and near impossible to fall away. It hugged his face like a second skin.
"Man, I wanna molest him right here," Lopez said as he replaced his baggy gym short sans jockstrap.
"Be patient. We'll do all that tonight!" Johnny promised.
The hot wrestlers kissed each other briefly as their team's humiliated equipment manager squirmed beneath them and groveled into his delicious jock-strap gag.
They hoisted the bound captive and deposited him into the canvas laundry bin. They covered him up with the mess of dirty uniforms and towels. Then they wheeled him out of the locker room as Owen made muffled whimpers underneath the pile of smelly garb.
As they rolled him through the gym's hallway, Tyler Bendishaw, a younger wrestler from the squad, very attractive too, walked by to ask what they were doing. "Where's Owen?" he asked.
"Who? Oh, that weird nerd dude, ha hah? He's out sick," Johnny said.
While most of the team ignored Owen's presence, Bendishaw had a fondness for him. Owen was struggling in the laundry bin, gasping, trying to get Bendishaw's attention. He figured the guy would come to his rescue.
"I just saw him an hour ago. And by the way I think he's a pretty cool kid," Bendishaw said.
"Just jokin'! But yea, he left sick I guess. Coach told us to just drop this off in the laundry room for a wash later," Lopez lied.
Incredibly, Bendishaw didn't hear poor Owen's muzzled cries for help. Instead, he shouted "Here take this, then," removing his drenched t-shirt and throwing it in the bin. "I've worn all week, it reeks, so I'd appreciate!"
The stinky gym shirt landed inside the laundry cart right on top of Owen's head which was now slightly peeking out of the pile of towels and uniforms since he was trying to signal a sympathetic friend for help.
"Good shot, bro!" the duo laughed as they waved James on and continued about their mission.
Using a set of keys, they lifted from Owen's pocket, they unlocked the equipment room and rolled the laundry bin inside containing one bound and gagged equipment manager. How fitting was this staging area?
They closed the door, standing inside the small space adorned with used sports gear, and started to passionately French kiss each other again. They were hornier than ever, having a rush of excitement knowing they had a new play toy to use later that evening. They reached down into Owen's crotch and edged him some more as they smacked their lips over each other.
Johnny dug around Owen's pockets to take his cell phone. He smartly didn't want him to have any communication with the outside world. He fumbled through his back pocket first and discovered something bulging. He pulled out a pair of red Fruit of the Loom underwear. They happened to be his!
"Look, perv boy stole my fuckin' underwear!" Johnny exclaimed. "I thought that was singlet he was sniffing!"
"He's a damn thief!" Lopez yelled.
Johnny spitted a big lugie on his face and warned, "You're REALLY getting some punishment tonight!" shoving his underwear into his own gym shorts pocket, reclaiming it.
Johnny found Owen's cell phone, an iPhone, and held Owen's thumb to the touch button to unlock it. He snapped a few close up pictures of him gagged with a jockstrap, covered in spit, lying in a pile of dirty gear. "Just in case we need leverage to blackmail you. Don't think of escaping or we spray social media and tell the whole school about your little underwear fetish."
They decided they had to get back to wrestling practice before anyone asked questions. Johnny patted Lopez on his bubble butt, squeezed it, and bragged "I get to fuck him tonight!"
"Maybe I will too!" Lopez returned.
"Oh, you're full of surprises," Johnny laughed, gently squeezing at Lopez's nuts, planting another kiss on him.
Owen couldn't believe what he heard. As they left him alone in the equipment storage room, his mind filled with scary thoughts. While part of him was aroused, most of him was terrified. He was a virgin and now he was going to actually be raped tonight? It wasn't a fantasy anymore, it was real. Or worse, they might be setting him up to be beaten to a bloody pulp. Regardless, he couldn't forget they had those humiliating pictures of him. If he got out and ran, they might post the photos and out him in the most degrading way.
He tried to get loose, struggling at the leather belts and nylon jump rope that hogtied him. In part, because he was worried about reprisals if he escaped, he ultimately didn't have a lot of fight in him to get free. The poor kid decided to accept his fate and remain bundled up inside the equipment room. He at least enjoyed the nasty jock strap gag underneath the heaps of adhesive bandage over his mouth and the smell of Bendishaw's sweaty gym shirt.
Hours passed while Owen remained prisoner in that dark equipment room. Over that time, the sounds of energetic young athletes filing in and out of the hallway diminished until it was silent.
THAT EVENING…
When nightfall came, that area of campus – the athletic center – was dead quiet. This was an off night for sports. The wrestlers quietly entered the locker room through the backdoor thanks to the set of keys they took from Owen.
The jock boys returned to the storage closet, wheeled Owen out, and took him back to their locker room where they've locked the doors and chained them up.
They removed the nervous equipment manager. He's untied and made to stand up, but still kept gagged. He trembled, his clothes all sweaty and his appearance disheveled.
The hot, fresh faced macho wrestlers were in soft, cotton powder blue sweat pants and hoodies with the college wrestling logo in red decal. The gay jocks looked All-American.
They informed their "hostage" to not try and run or yell his head off, since no one would hear him and they chained the doors. He nodded.
Owen was stripped out of his damp clothes, including his boxer briefs and ankle socks, and made to stand butt naked in the middle of their locker room. The young geek may be skinny but he had an attractive, smooth boy body. Though he was nineteen years old, he looked even younger. His nice sized penis was slightly erect, nestled in a bush of dark blonde pubic hair.
Johnny and Lopez came close to him and they fondled his dick and played with his sagging nut sack. While they jerked Owen off, they unwrapped the adhesive bandage tape from his face and he spit out the saliva soaked jockstrap, landing on the concrete floor of the dressing room.
Not being total assholes, his captors handed him a bottle of water and a peanut butter and jelly sandwich. They told him to restore his energy because he'd need it. He started to eat and drink.
As Owen refueled, Johnny and Lopez stripped out of their sweats, also discarding their wrestling shoes and dirty socks. The hunky duo now proudly stood in their underwear: Johnny wore the same red Fruit of the Loom briefs Owen had previously stolen and Lopez had on black sheer designer briefs. Despite the fact they were technically smaller than Owen – the young men were shorter and probably even weighed less – they had perfect muscle toned bodies with broad shoulders and washboard abs that made them seem "bigger." They were models of young masculinity. Best of all in Owen's eyes, though, each of them displayed boners in their underwear. He no longer believed they were some straight older boys setting him up for a beating. He also thought their feeding and hydrating him meant they were going to be compassionate. He relaxed a little and smiled as he ate the sandwich.
The generosity, however, didn't last long as they suddenly slapped the water bottle and remainder of the PB&J sandwich out of Owen's hands. "Get that grin off your face! We're still fucking you!"
Returning to their ruthless, domineering dispositions, they made him stand up tall again and told him to put his hands behind his head. He did so without hesitation, obeying orders, but worried about being fucked. The wrestlers started to inspect the captive with their invasive fingers, brushing at his armpit hairs and lightly pulling at the tiny blond bits of hair that surrounded Owen's nipples on his otherwise hair-free body. Their subtle incursions tickled and tormented him. He winched in discomfort but stayed still; keeping his arms back, elbows up, and hands folded behind his head.
"If you have to pee or take a shit, speak up. It's gonna be a long night," Johnny warned.
"Just pee," Owen nodded.
He was escorted to the bathroom, as they grabbed his dick to lead the way. Before the row of urinals in the dingy, white tiled bathroom, they placed him at the middle one and flanked Owen. "Go ahead!"
Owen started to lower his arms to grab his dick but was quickly punished for doing so. They spanked him hard on his bare ass and told him to put his hands back behind his head. He had to wizz without touching himself.
He sat there for a few moments trying to urinate but couldn't. He was pee shy. Johnny and Lopez didn't' care. They didn't move from their close proximity. In fact, they taunted him by running their hands all over Owen's slim body. They took turns breathing into his ears and lightly lapping their tongue across his earlobes. They explored the younger guy at their own whim.
"We making it harder or easier?" Lopez laughed.
After a few minutes, Owen was able to relieve himself and incredibly didn't get any urine on the bathroom floor. Being hard as a rock helped with his aim!
"Good boy," they mocked as Lopez brushed his fingers over the tip of Owen's hard dick to remove the tiny residue of urine. He held up his hand to Owen's mouth and ordered, "Lick it," which the prisoner did.
Remaining in the grimy bathroom, they turned him around and began assaulting Owen's body with their ever-familiar curious hands. Their boners were now popping inside their underwear with pre-cum showing through the fabric. Johnny and Lopez engaged in a long kiss, exchanging tongues into each other's mouths with their faces directly in front of Owen's while they attacked him with their fingers.
Owen, caught up in the moment as he was pressed against two beautiful underwear clad dreamy jocks, leaned in with his lips and tried to join the kissing. He was immediately stopped by a painful slap in his balls by Johnny followed by Lopez grabbing his hair, pulling his head back along with his folded hands behind it.
"Bad slave!" Johnny laughed as he spat in Owen's face and twisted his nipples.
Lopez spat as well saying, "You only do what we tell you to do and when! Got it?"
"Yes, sorry, sorry," Owen winched in pain and humiliation, allowing their thick warm mucous spit to slide down his face.
"Sorry WHAT?" Johnny asked.
"Sorry, SIR!" Owen correctly assumed in response.
"Good boy," Johnny praised. Turning to Lopez he smiled, "You see? This puppy is trainable. He just needs discipline."
"Yea, get on the floor and give us some pushups! As many as you can do!" Lopez added, grabbing Owen's cock and pulling down, making him go towards the floor.
Skinny Owen, stark nude, dropped to the floor and assumed the pushup position. He started the exercise and began to count out loud. As his face hit the ground, he could smell the faint mix of cleaning chemicals and dirty feet burnished into the years old, dullen tiled bathroom floor. His erect dick was a problem though, hitting the ceramic ground and pressing awkwardly against it with each downward motion.
To make things more awkward, Johnny and Lopez knelt on either side of Owen's ass and reached under his waist to grab his cock, stroking him as he did his pushups. They also slapped his tiny white ass hard with their hands.
Owen was at 25 pushups and starting to breathe heavily. "Keep going!" they pushed, still stroking him. They started to kiss one another and licked each other's sweaty armpits like pigs, leaning over Owen as they periodically slapped his butt or grabbed some more at his dick.
When Owen reached 46 pushups he gave up and dropped to the cold restroom floor, lying flat on his stomach, his body beet red and flushed, starting to sweat all over.
"Look, the little bitch is exhausted and we haven't even fucked him yet!" Johnny laughed poking his finger past Owen's butt cheeks, hitting the tip of his butthole.
"No, don't!" Owen blurted out, a reflex from being near anally prodded.
"What's this??" Johnny yelled. "You DO know we're gonna fuck your little ass, whether you like it or not!"
"Oh man, I mean sir. Please! I don't know, sir!" Owen wallowed on the ground.
"See, I told you he would fight us tonight!" Lopez smiled. "You know what that means?"
"WE TIE HIM UP AND RAPE HIM!" Johnny whooped, high fiving his boyfriend.
"It ain't gonna be like our roleplay. It's the real deal!" Lopez said back.
Owen, still exhausted, was lifted up by the two wrestlers and dragged back into the locker room. They dropped his naked body on the ground and debated how and where to tie him down.
They looked for ways to tie him up so they could freely fuck him. They discussed how and where as a nervous Owen listened on the ground. He tried to get up and run away, mumbling "I'm afraid it will hurt, please!" but they easily subdued him and brought Owen to the ground. They tied his hands behind his back with one of their leather belts.
Owen continued to ramble varying versions of "Please, don't!" so Johnny grabbed his pair of worn tube socks from the floor that he had on coming in, and tied them into a knot at the dirty toe ends. He cleave gagged Owen with them as the knotted toe portion sank between his teeth and Johnny tied off the gag behind his head. They were pretty tasty too, reeking from a whole week's worth of wear on his sweaty feet.
Bound and gagged on the floor of the locker room, Owen was forced to helplessly listen to the wrestlers figure out the plan on raping him. Finally, Lopez had an idea.
"I've got it! We'll need to go to 'the cage' and we need a lot of restraints!" Lopez lit up.
Owen knew what "the cage" was but didn't know what was in store there. Whatever it was, though, he had no choice in the matter.
LESS THAN THIRTY MINUTES LATER…
They're inside another sacred, private area belonging to the wrestling team, their weight room. It was a narrow cavern filled with old, rusty exercise equipment and iron weights. This was "The Cage" because it was merely a space partitioned off from the adjoining practice room by a long mesh metal cage. Because it was effectively part of the gym chamber, any sounds were slightly echoed.
"Stroke of genius!" Johnny praised his boyfriend as he and Lopez looked down on their helpless captive.
It was a glorious looking sight to behold.
Owen's stark naked body was tied down with a variety of jump ropes to something known as a hyperextension bench. It was a heavy metal framed piece of equipment covered with vinyl padding. He was secured in a precarious, very feeble position that couldn't have been more humiliating or compromising.
His chest was strapped facing down over the bench with his body pointing downwards at a 45 degree angle. His exposed ass was high up and sticking out conspicuously from the equipment with his legs adequately spread apart and his ankles tied down below. His feet bowed out with their bare soles on display. His dick and balls were freely on exhibition in midair below because his hips rested on a pair of vinyl pads with a sizeable space between them. As his body dipped downwards towards his front, his wrists were tied to a short steel beam that connected to a heavily padded support where his head rested, right above his bound hands. Though his face was much lower than his ass, it was still just high enough to be easily accessed for Johnny and Lopez's pleasure, just like his butt.
This DIY BDSM converted contraption was the perfect fucking machine. Their helpless slave could be easily fucked, milked, and made to suck their dicks all at the same time while he was completely immobilized by the solid piece of steel supported gym equipment.
Poor Owen, the nervous virgin equipment manager, whimpered in to the tied socks around his mouth, sweating bullets, looking back at the two dominating wrestlers ready to play.
Johnny and Lopez were butt naked, their underwear on the dense rubber matted floor of the exercise room. Their hard dicks were sticking out like steel rods, ready for action.
Lopez went to Owen's front side, got on his knees, and pressed his crotch in to Owen's face. He put his sweaty balls against his nose and cockily said, "Sniff boy!"
As Owen inhaled a whiff of Lopez's smelly scrotum, Johnny placed himself behind Owen's propped up ass and further spread the helpless captive's butt cheeks to inspect his hole. The younger guy had a delicate trail of light blonde hair along his beautiful, virgin ass crack. Johnny blew air on his butthole which tickled him. He started to wiggle one of his fingers around the anal opening surrounded by pink flesh.
Johnny squeezed some KY jelly lubricant on to his fingers. He slowly inserted a finger into Owen's ass, who started to moan in discomfort but Johnny continued. After a while, he was gliding his finger, then two, in and out of Owen's ass as Owen bit down on his gag, making more moans of pain.
Johnny put on a condom and coated his dick with more lube. He slowly started to insert his cock into Owen's hole.
"Dude, he's tight!" Johnny smiled as he fucked Owen, looking down at Lopez, who was getting his crotch sniffed by Owen.
Owen moaned loudly as he was being penetrated for the first time in his life. Johnny tried to go deeper into Owen's anus but it was slow going for the time being.
"Shut the fuck up with that sock in your mouth!" Johnny mocked.
Lopez pulled down the sock cleave gag from Owen's mouth and said, "Shhh! Maybe my dick will keep you quieter!" as he shoved his cock right into his mouth.
Owen gagged on Lopez's dick and made muted, but funny gurgling sounds that caused the two young wrestlers to chuckle loudly, their laughter echoing inside the gym room chamber adjoined beyond the wire caged partition.
Their boy dutifully sucked on Lopez's big dick, continuously making the humorous gargling sound, while he endured the pain of Johnny's cock pounding his tight ass. Owen twisted in his ropes binding him propped up and spread eagle to the gym equipment, unable to escape their assaults.
"Yea! This is what you get for being a locker room thief! Sniffing our gear and trying to steal our shit!" Johnny sniped.
The blond All American rugged stud kept pounding the bitch, his dick going balls deep into Owen's ass.
Lopez pulled out his dick, slapped it against Owen's face and said, "Suck on my nuts! Get 'em clean!"
Owen surrounded his lips around Lopez's large, flappy testicles and took both balls into his mouth, slurping away. As he did, enjoying the salty, musty taste of Lopez's sack, he was slowly starting to enjoy the overall sexual experience. His ass opened up more as Johnny kept fucking him, reaching a turning point. The "punishment" the jocks were giving him was becoming pleasurable.
Lopez was masturbating his stiff penis while Owen finished sucking his sweaty nuts and moved on to licking the areas between his balls and thighs, delighting in the newly discovered sticky film of crotch sweat that coated his tongue.
"Thank you, sirs!" he started to say between laps around Lopez's scrotum as his ass was pounded by Johnny.
Owen was now loving being fucked and able to enjoy the funky taste of crotch sweat. He was all in at this point.
"Shut your bitch ass up!" Lopez yelled replacing the dirty sock gag between Owen's lips. "Papi, I want my turn!" he complained looking to Johnny.
Lopez went around to the backside, embraced Johnny in a heated kiss while Johnny continued to penetrate the younger guy, then ultimately pulled out saying, "Ok, you're up!"
The studly Johnny pulled out and moved away from Owen. Lopez put on a condom and quickly began to insert his beautiful Latino cock into the sub next. At this point, being loosened up, Owen let out another moan but one of pleasure as he felt the second master's dick pumping into his ass. Lopez fucked like a champion too, hard and good. It felt wonderful to Owen.
Johnny peeled off his condom, friskily jumped to Owen's frontside where his head bowed down towards the weight room's floor. Johnny got down on knees to bring his midsection in close proximity to the bound captive. He slapped his hard dick over his face a few times, spat down on him, and verbally teased him for a while.
"You want my dick, don't you, little pervy thief?" Johnny asked as he pulled down Owen's gag.
"Yes, sir! Yes, sir! Please Give me your dick!" Owen begged, now enveloped in an erotic trance of joy.
"If you really want it, lick my ass first. Do a good job and I'll give it to you!" Johnny said as he turned around, shoving his big, beautiful white butt into Owen's face.
Owen lunged his head forward and piled his nose and mouth in-between Johnny's butt cheeks. He stuck out his tongue and started to lick his sweet, smelly ass. It tasted so good to him. He rimmed his butthole; licking sucking, and lapping away. Johnny moaned with approval as he jacked himself off.
Lopez, the Latin mixed wrestling stud, continued to violate the nineteen year old's virgin ass with no mercy as his blonde, cornfed hot boyfriend got his ass eaten out by the captive.
Johnny turned around, praising their captive, Owen, for doing a fine job on his ass and gave him his large dick, shoving it into his mouth and telling him to suck it good. Owen obliged, surrounding his lips around it and taking it in all the way through the back of his throat.
After a few more minutes, Lopez said, "Fuck, I'm gonna cum!" "Can you blow your load too?" he moaned, looking at Johnny.
"Fuck yea!" Johnny shouted as he pulled out his dick, returned Owen's gag, and started to jerk him off.
Lopez pulled out and the two were in full masturbation mode.
Owen, without being told, went right for Johnny's sweaty nuts, digging in his nose and licking the fleshy scrotum, tasting the jock's salty, sticky film of nut sweat. He was tickled by the older boy's wiry puff of blond pubes.
"Oh man! Ohhhh!" Lopez moaned louder and louder, getting closer to climax.
"Fuck!" Johnny howled back, about to climax too.
Owen, though his dick remained untouched, was rock hard down there, enjoying being in the middle of their jerk off.
The two studs reached orgasm and shot their loads high up in the air. Lopez's hot semen landed perfectly on Owen's sweaty back. Johnny's nut juice fell partially in to Owen's thick blonde hair and around the rubber mat below his head.
Owen stopped sucking at Johnny's nuts and looked up at his two "masters" with a big smile on his face, and a raging dick below, ready to be next.
Johnny returned to Lopez behind Owen and the two jocks embraced, their hands over each other's heads, exchanging mad, sloppy kisses. They looked down at their ridiculous bound captive, Owen, and laughed. They whispered into each other's ears, brought wide grins on their faces, and took towards Owen to finish him.
Lopez knelt down below Owen, grabbed his hard dick and started to stroke him with both hands. Johnny, bent down, adding an extra sweetener to Owen's pleasure by burying his face into Owen's ass and starting to rim him with his tongue.
Owen immediately moaned uncontrollably through his gag with pleasure and his whole body shuttered in his restraints.
Lopez milked the boy's cock more and more. Johnny stuck his hard tongue into the captive's pink hole deeper and deeper.
Owen moaned louder and louder, exclaiming into his gag a jumbled "I'm gonna cum!"
His masters continued stimulating him until they heard him getting on the verge of releasing. Then they pulled away!
Lopez stopped stroking and Johnny ceased rimming him.
As he was denied relief, Owen whimpered loudly. The older guys spanked his butt a few times and laughed at his frustrated situation.
Johnny and Lopez waited a few more moments then continued to edge him and play with his ass again. Once more, they denied him the opportunity to cum by pulling away at the right time.
On the fifth edging, when Owen moaned the loudest, Lopez cruelly let go of his dick and slapped his hand on Owen's nuts. Johnny spanked his ass even harder.
"Nope! You don't get to cum tonight!" they said.
The college wrestlers stood up and kissed each other, leaving poor Owen to buckle and squirm with dissatisfaction beneath them on the gym equipment.
"You look like you fuck pretty good for a bottom," Johnny joked with his boyfriend.
"Stop pretending you're a total top and I'll show you. And by the way, your breath smells like boy butt," Lopez playfully ribbed back.
Eventually, they untied Owen from the hyperextension bench, stood him on his feet, then retied his hands in front of him, making him place his bound hands behind his neck. His dick was releasing pre-cum but now only semi hard.
They pulled down his gag and kissed him, telling him to deal with the punishment like a good slave. They made him clean up Johnny's cum from the gym room floor, putting him on his knees, bowing his head down as they held his hair. He obediently lapped up the nut butter in his mouth.
Afterwards, Johnny and Lopez collected the mess of ropes, shut down the lights to the exercise room, marched Owen thru the gym, and returned to the locker room. They went into the showers, with Owen held between them.
As the three young men washed up together in the showers, Johnny and Lopez took turns soaping and cleaning Owen since his hands were still bound behind his head. They congratulated their boy for getting his cherry popped and complimented him taking his edging like a good sport. They assured him his obedience would pay dividends.
After the shower, they escorted Owen to their lockers and shuffled through Johnny's bag. They produced an oddly shaped, clear plastic object. It was affixed to Owen's dick and snapped shut with a tiny metal lock. It was a chastity device that would prevent him from getting too hard or being able to jerk off.
"Lopez wore it. Now you do. It means you belong to us," Johnny smiled placing a kiss on Owen's lips.
"Yea, bro. You'll get used to it, trust me," Lopez equally beamed as he joined Johnny in kissing Owen.
"Yes, sir, Master Johnny and Master Lopez! I'm your boy!" Owen smiled.
THE END
Metal would like to thank SockgaggedJason for this story!