By SockgaggedJason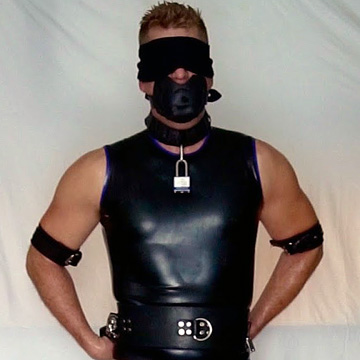 Let's recap our five characters who voluntarily submitted to the Escape Room Challenge called 'The Subjection.' They are college friends ranging in ages 19 to 21:
Derek, 21, is the organizer of the evening's event who secretly enjoys male bondage games. He's average height, slim with nerdish cute looks. He's stripped down to his baby blue boxer briefs.
Tyler, 21, is a football jock. Tall and very handsome, he's got black hair with killer intense blue eyes. Currently he's tied down spread eagle to the table, ball gagged, with only his plaid boxers to cover his impressive, hairy body.
Nick, 21, is a blond, thin skater looking young man with a lot of jest to his personality but in many ways the Casanova of the bunch with dimples and a big smile. He's clad in only his blue stripped nylon boxer briefs.
Adam, 20, is a football jock and teammates with Tyler. He's fit, handsome, and confident. He has the reputation for smelly feet, which contributes to the foul air in the small room where the boys are imprisoned.
Mike, 19, is Derek's younger brother. Though small and the only teenager of the bunch, he's a Muay Thai trained fighter who well fit and confident. He's proudly displayed in only his tighty-whitey underwear.
***
The five young men who find themselves ensnarled in an intense Escape Room Challenge are still "alive." They've made it to Round Three despite the punishing, peculiar tasks they've endured.
Continue reading The Subjection – A TUGs Escape Room Challenge: Part 3 →