By SockgaggedJason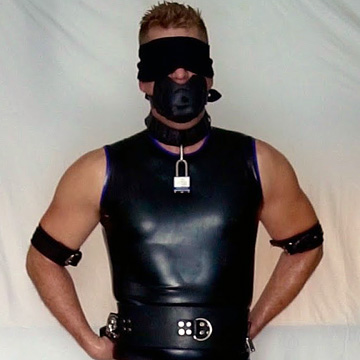 Special note: This is a gay BDSM sexual fantasy with bondage, gags, sports gear fetish, smelly socks, and humiliation roleplay. The characters are based on real fetish friends who are the models pictured and over 21.
Quick story description: Previously in Chapter 1, young Jax covertly seduced his older sister's ex-boyfriend, Staggz, into kinky sexual roleplay after getting him tied up. Now he expects his turn, to be dominated by the handsome, stud. Is his wish granted?
Jax and Staggz – A Bondage and Sports Gear Fetish Fantasy
Chapter 2: Jax's Turn
JAX was so excited for the weekend rendezvous with Staggz, the 22-year-old barely slept for three nights. He must have jerked off a dozen times wearing football gear fantasizing about the tall, masculine man tying him up and having his way with him.

The way he saw it, this would be his "first time." He had sex with other guys but not within the fetish context that drove his libido.