Jockstrap sent some new pictures and information about his ongoing predicament at the hands of his sadistic trainer.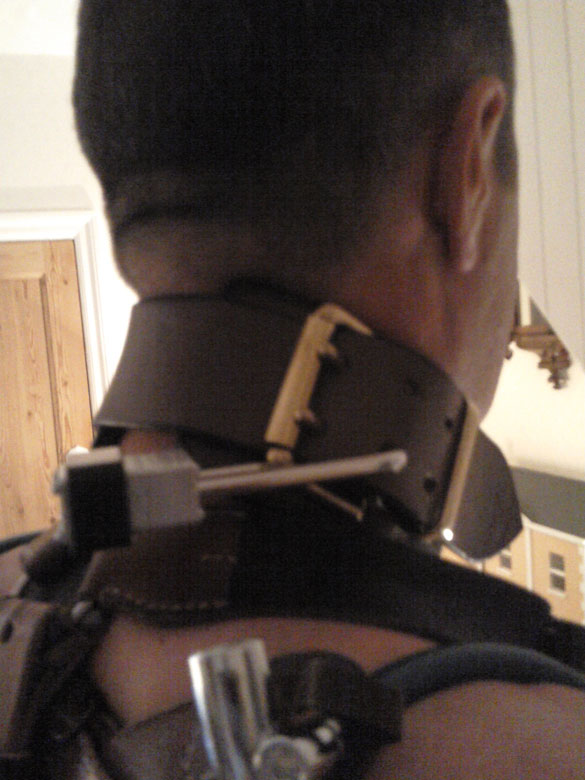 Jockstrap writes:
Dear Metal,
I saw the pic you posted of the guy with the weight belt and thought for a minute that it was gonna end up locked on me – then i read on and realized it was just a pic someone had sent in!
Things are much the same here, with the BIG exception that i got my new collar locked on me last week and it's a tough one. It's pretty hardcore and keeps my head up and rigid – it was hand made by a saddler. The 'rein' is padlocked to the ring on the collar. Currently its on for keeps – comes off only so i can shave before training.
The other shows my arse and legs post caning – you can see the lock of the chains which attach to my rig – this makes going to the toilet a challenge – possible but only just.