The pictures are information below are from Practicerestraint aka Manacled and feature Tallguy21.
Practicerestraint writes,
Prior to his flogging and caning, a tall, pierced pain pig models medical restraints. The padded handcuffs and leg irons are comfortable and amenable to long sessions of use of captives, slaves and pigs. The built-in locks are convenient, unique and secure. The large collar, almost 3 inches wide, uses the same strap/lock mechanism and lets the prisoner know he has something around his neck and means by which he can be tethered. The pig wants to return and spend the night in the restraints as others have done.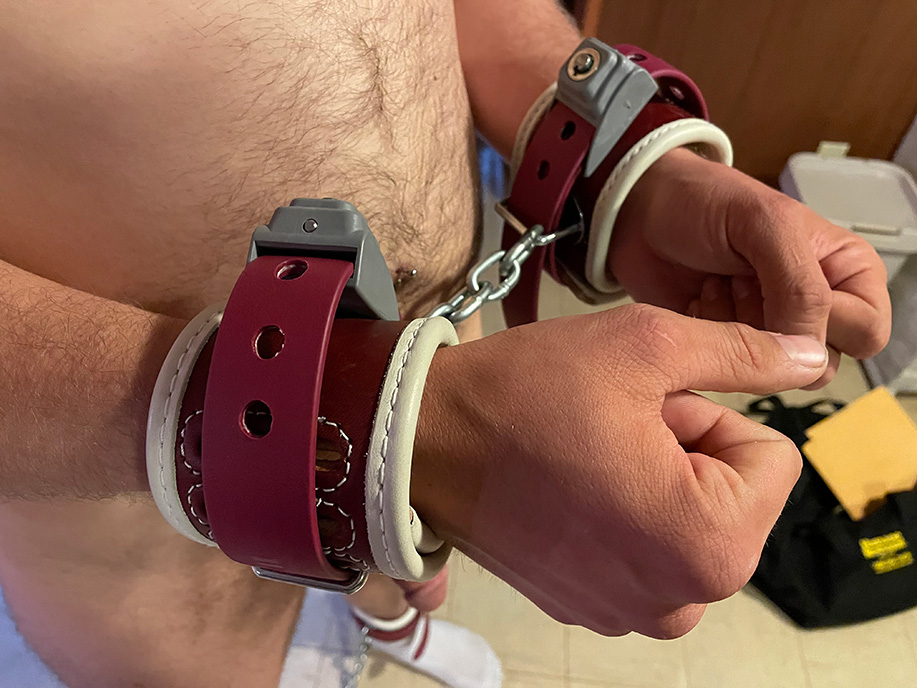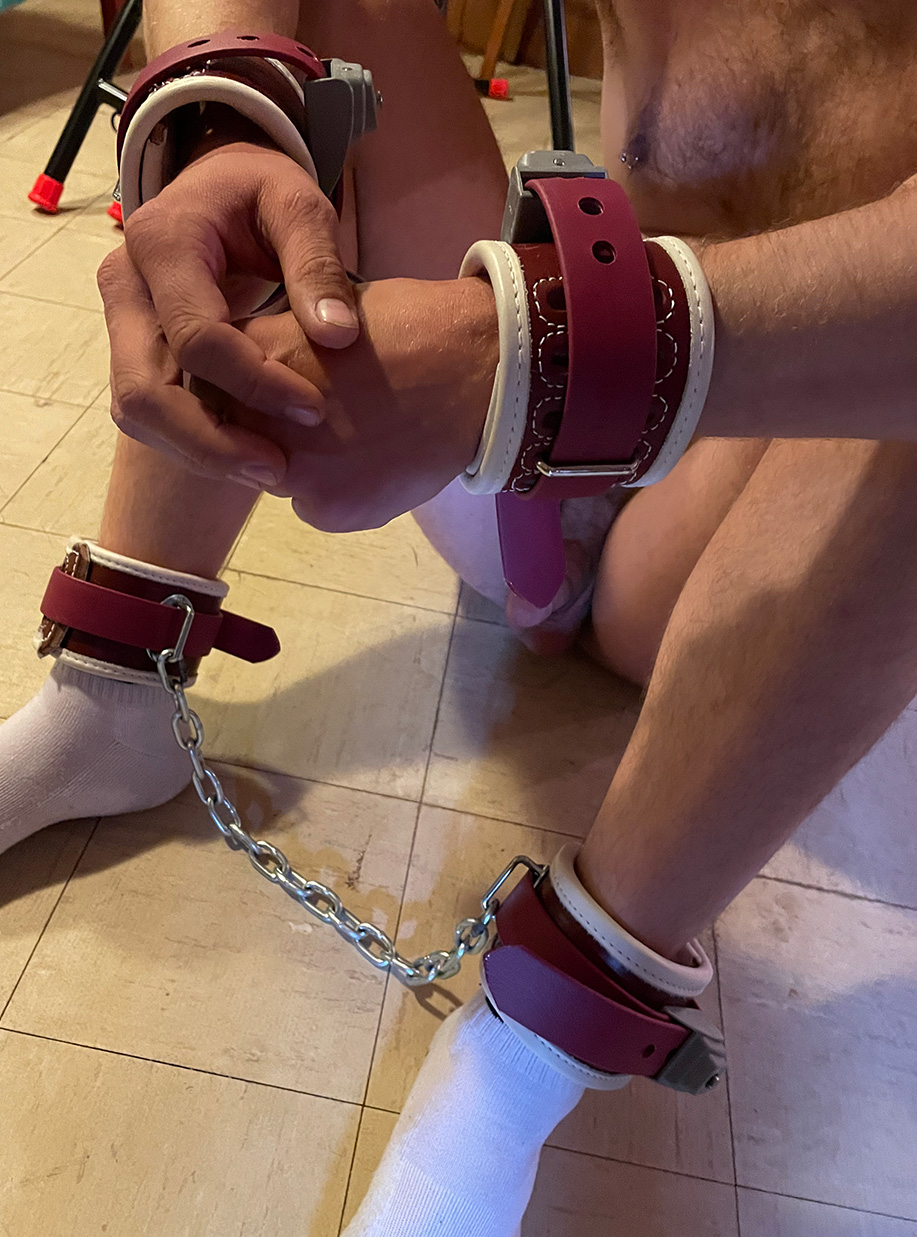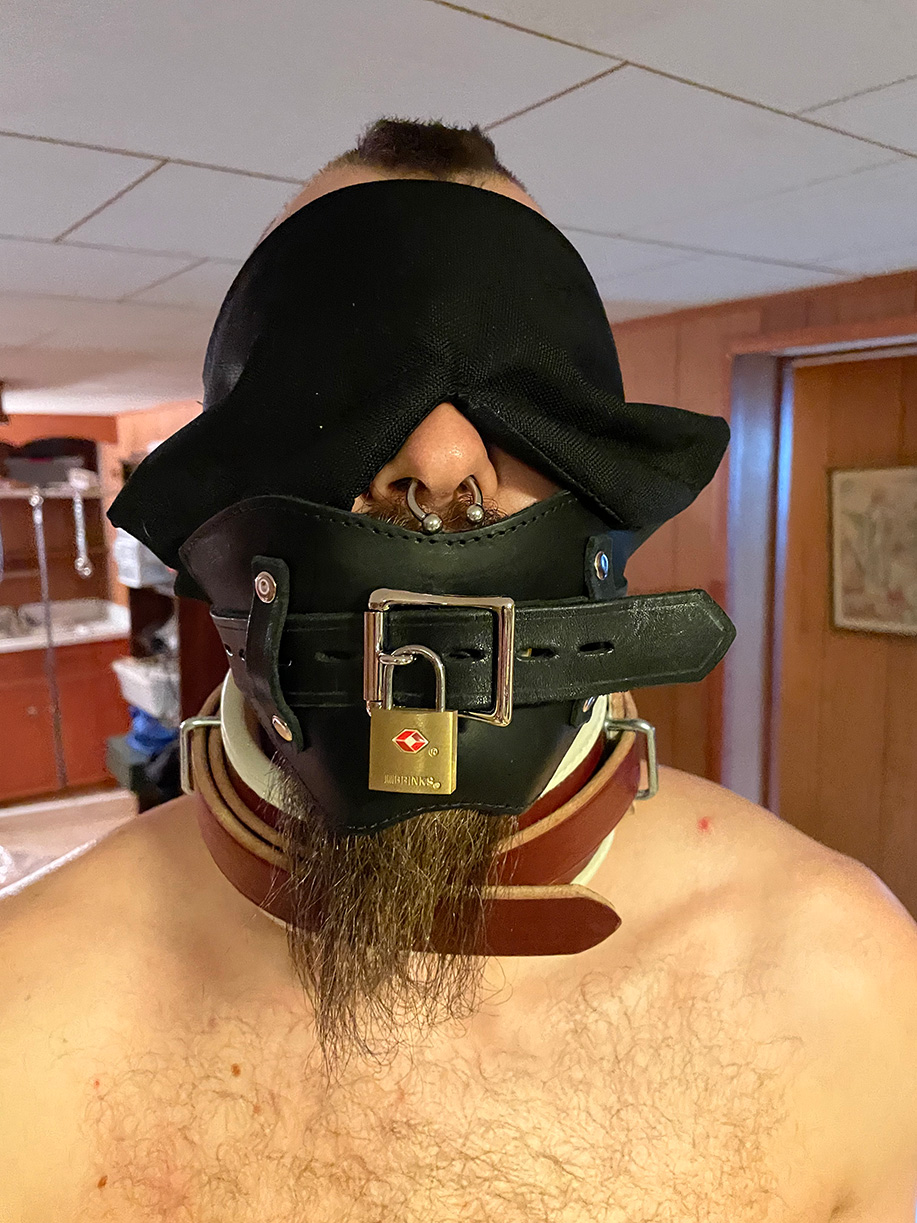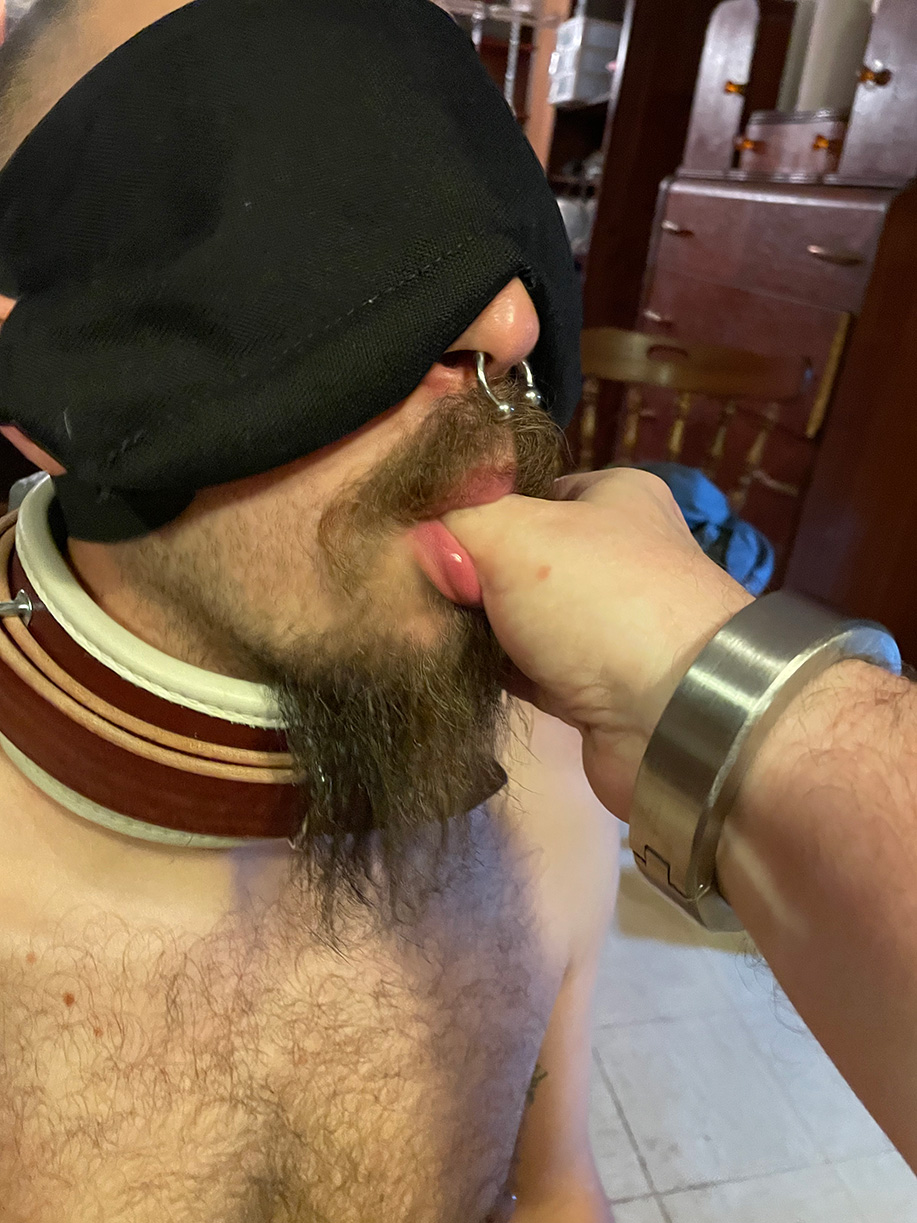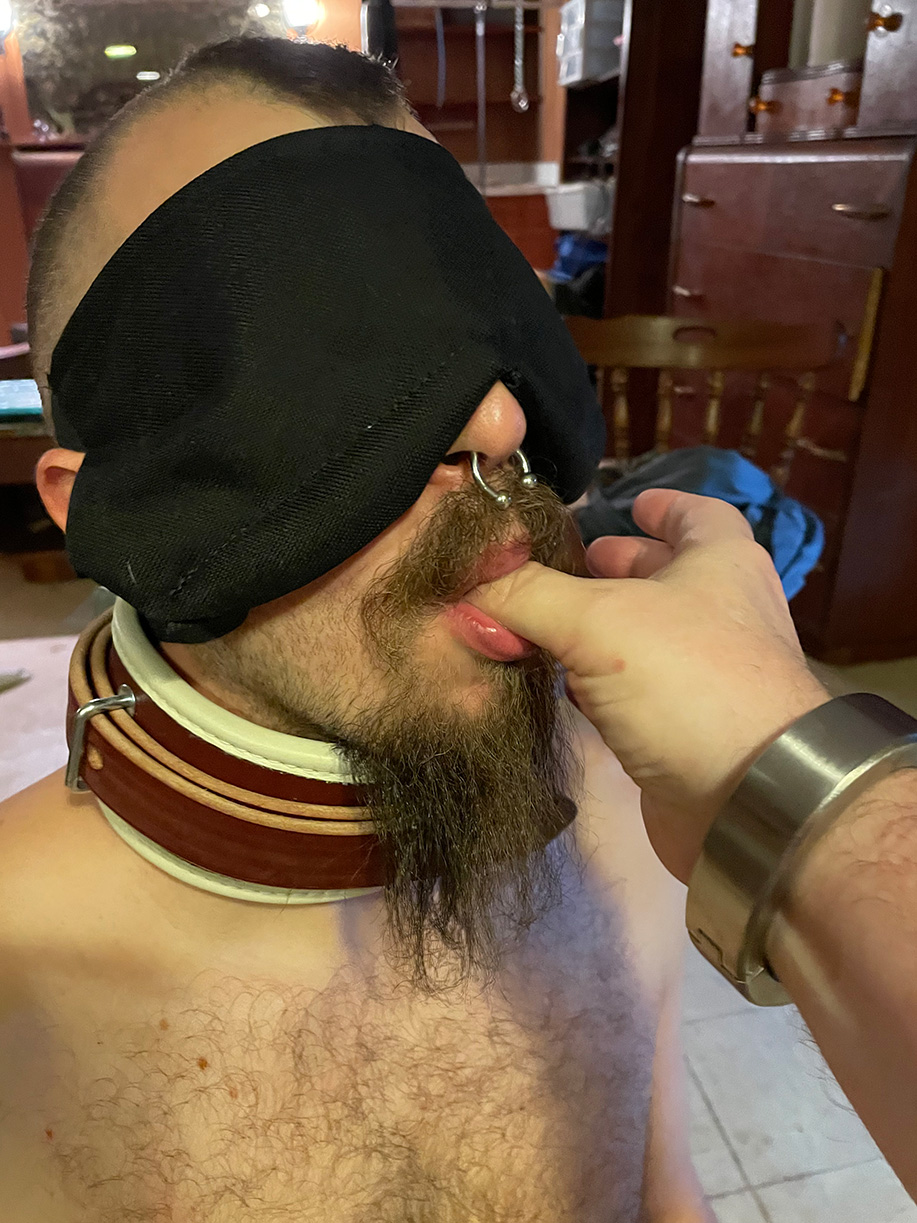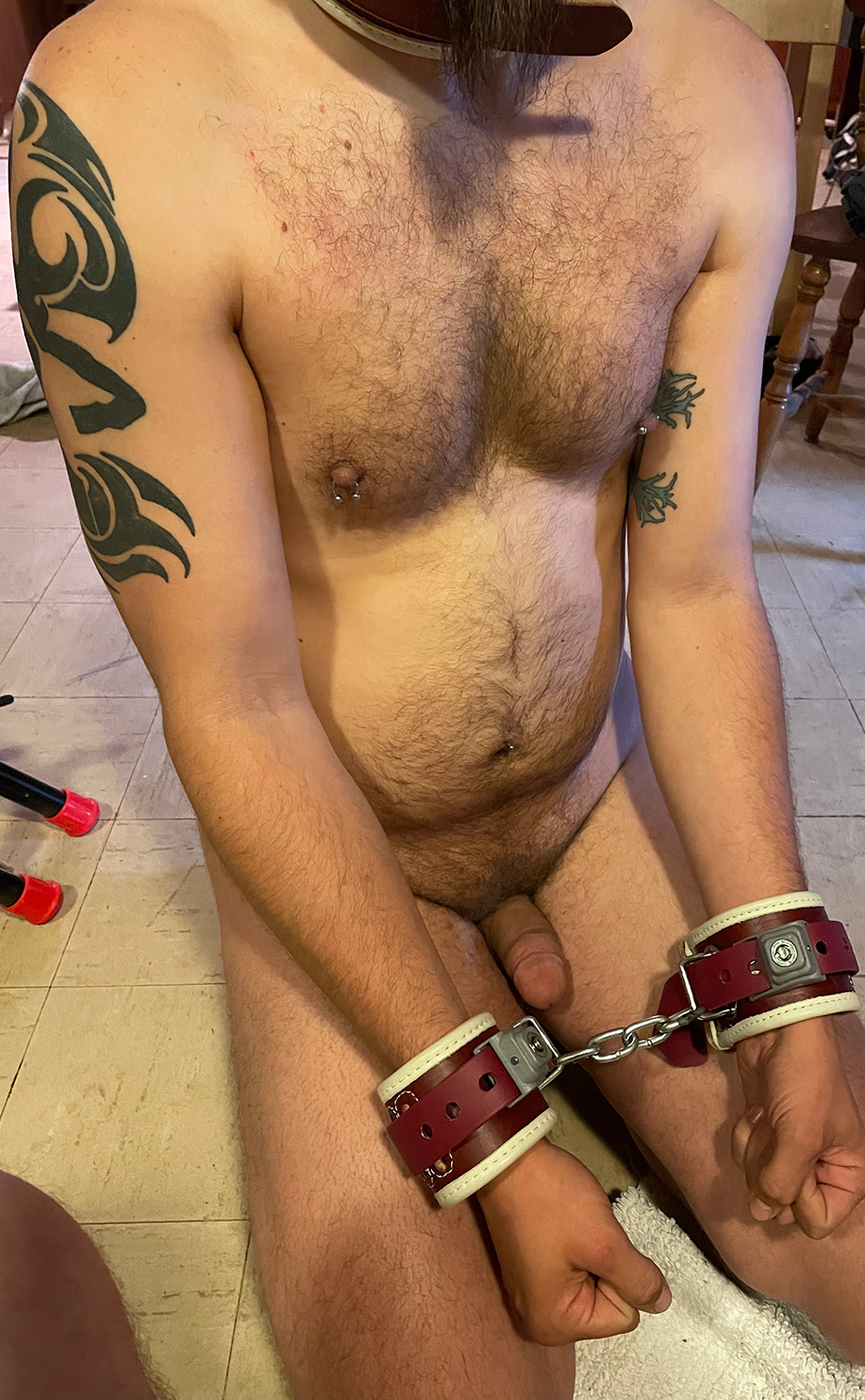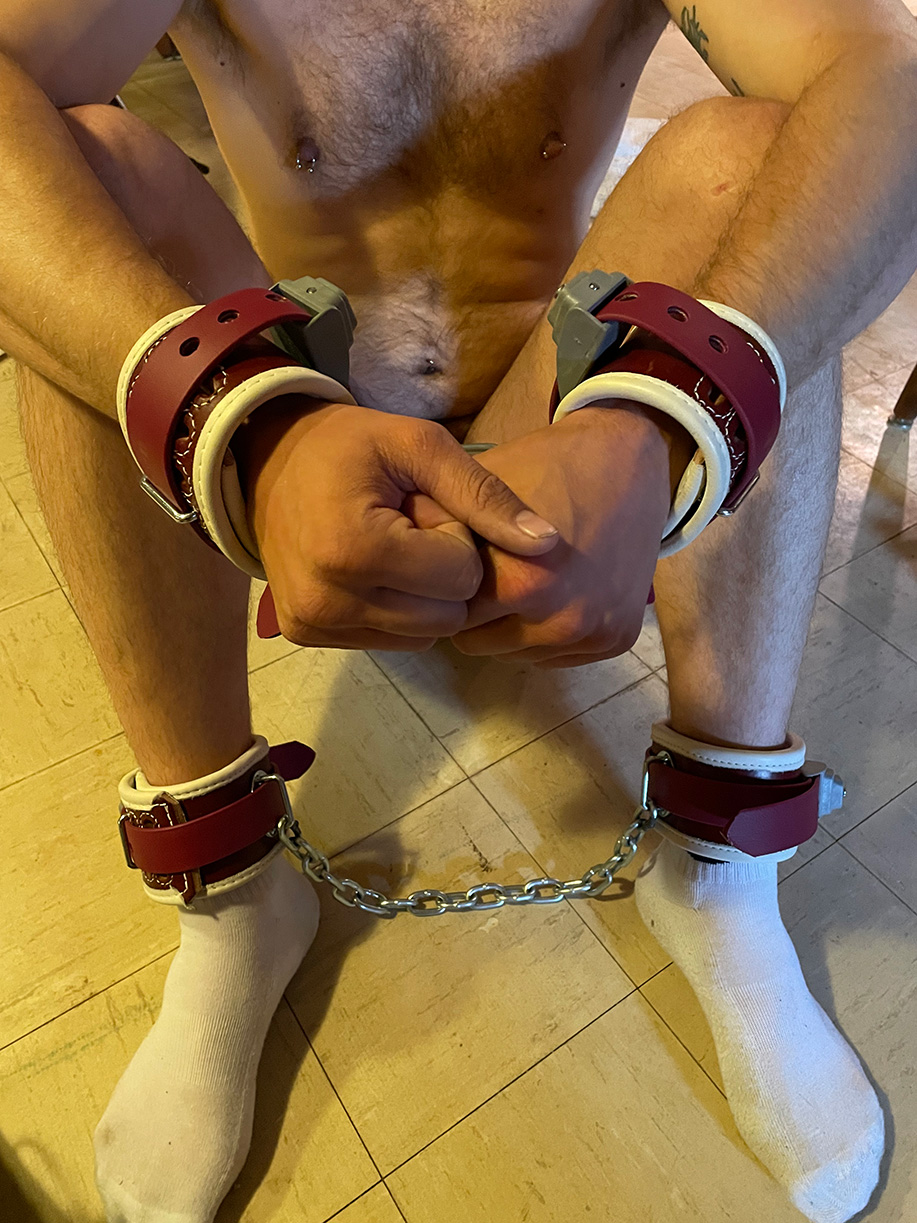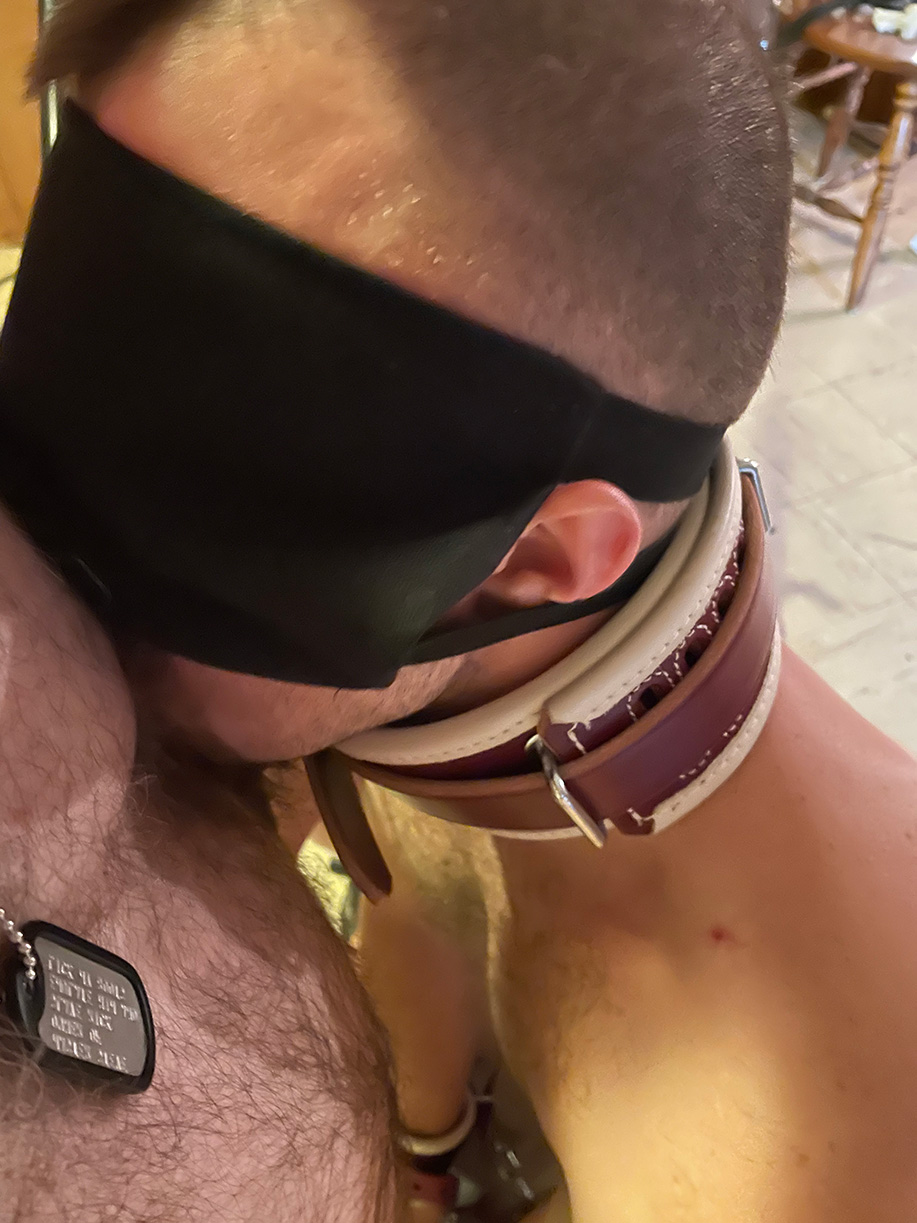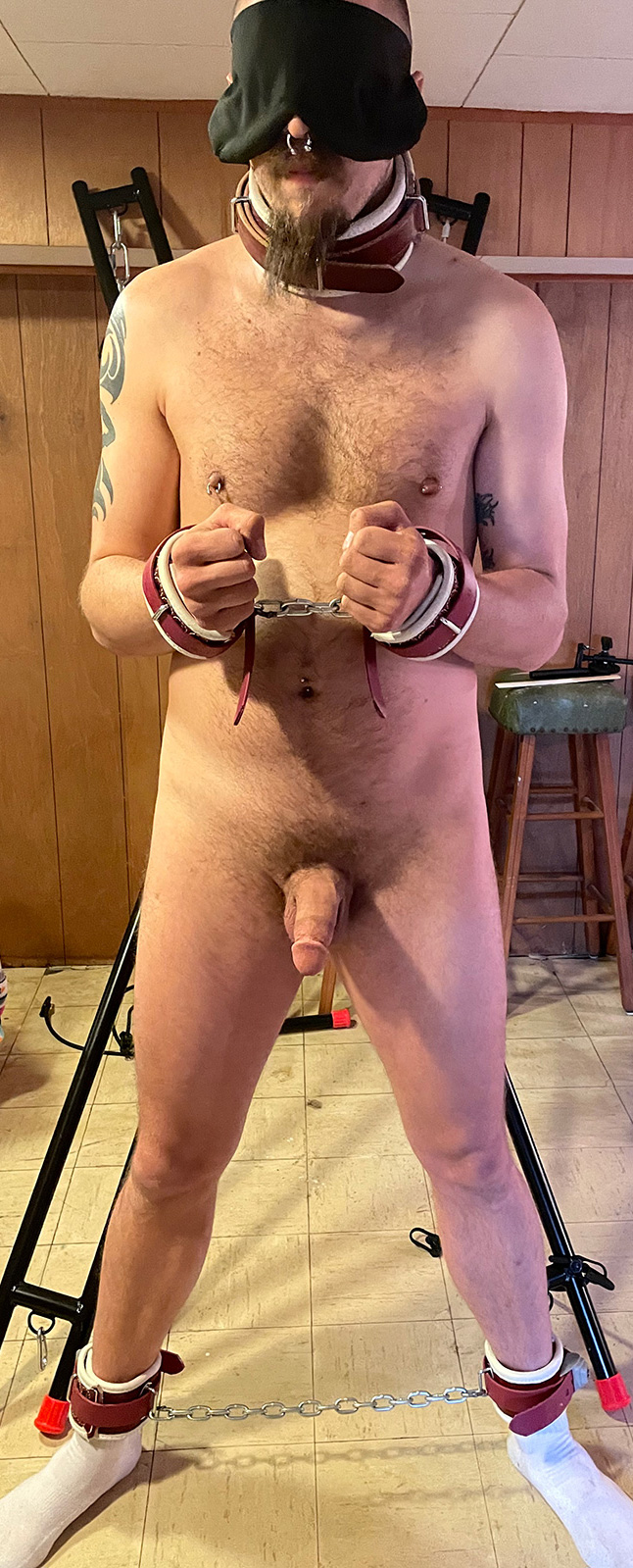 Stories by Practicerestraint here