Here are two images by the artist known as Choppski. The first image is exclusive to the Metalbond site: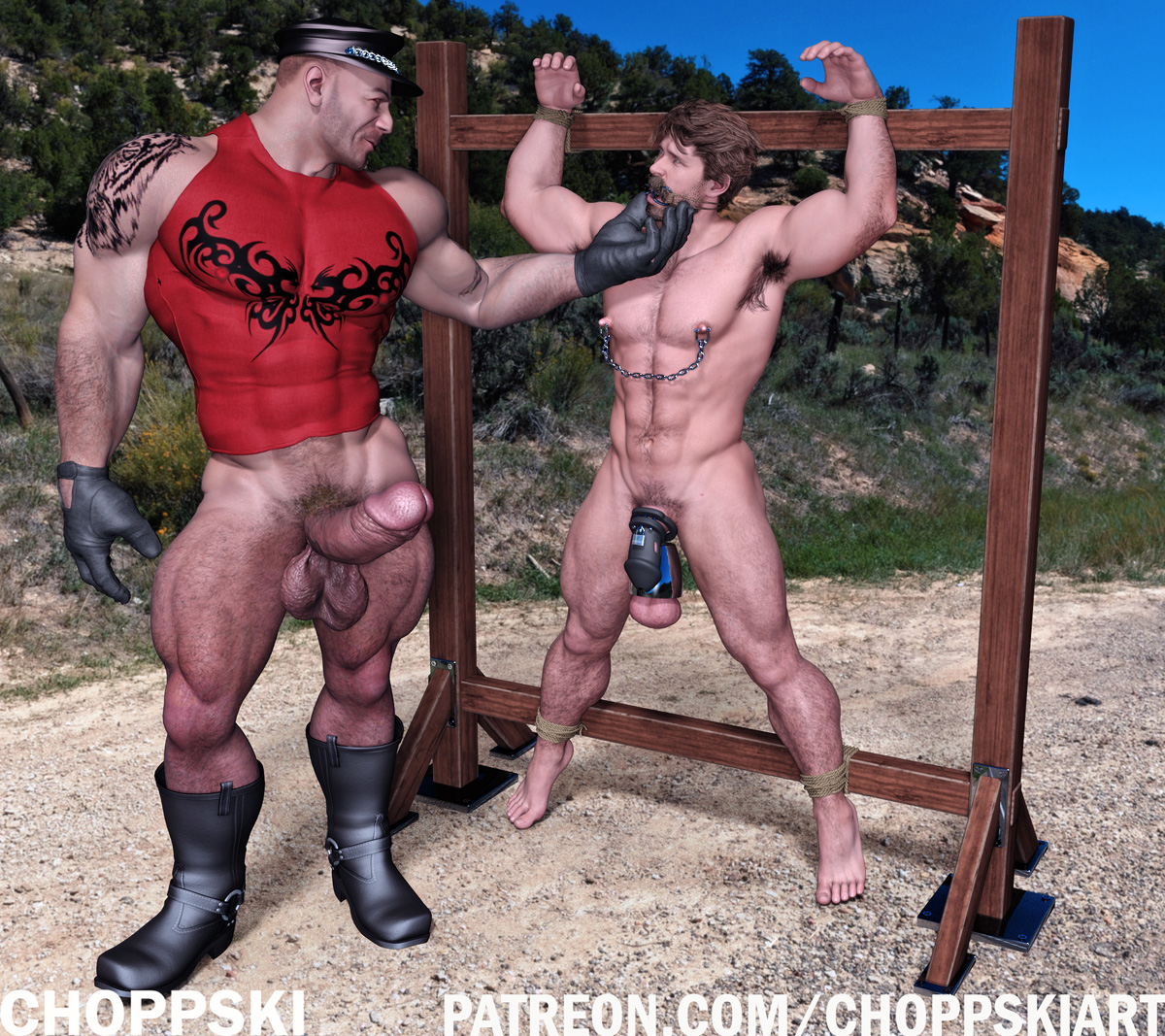 "Most of my art depicts muscular men of all races, with an emphasis on Alpha men and the subs who serve them," Choppski says on his Patreon page. "There is a definite aesthetic to a Choppski Male: well-muscled, often hairy, and in the most crucial ways 'larger than life.' My art does not aim for realism so much as to make the hyper-masculine fantasy figure real and believable."
Here's another image from Choppski, this one from the artist's comic "Pigs 2," which has quite a bit of bondage in it: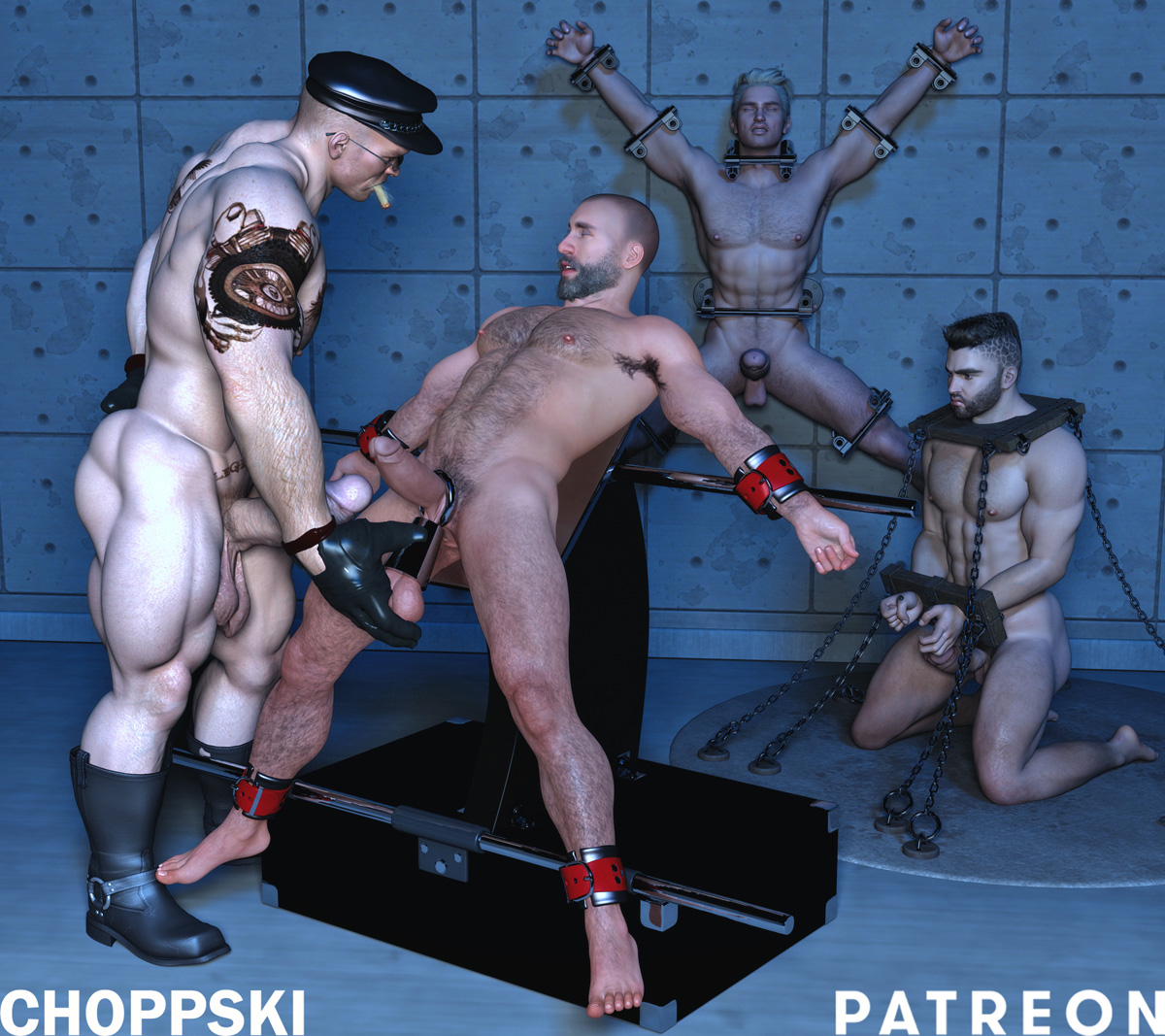 You can see much more from this artist by following him on Twitter. He's also got a Patreon page, which you can join for just $3 per month and is highly recommended! And his comics, also highly recommended, are available on Renderotica.