Here are a few works by Joe T. — used here with the permission of the artist: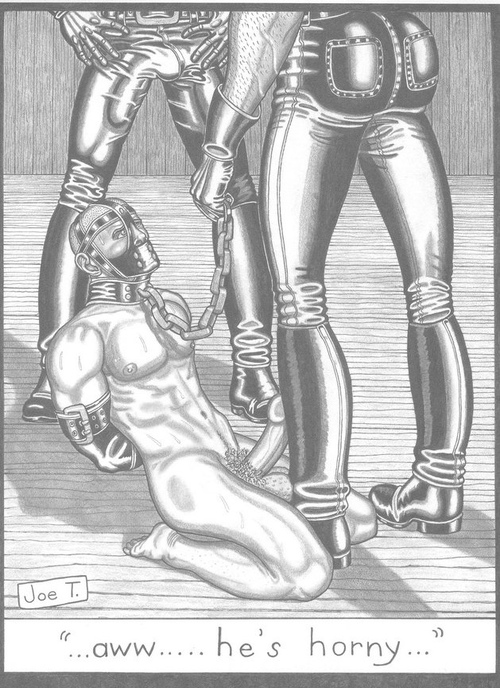 What I like about this artist's work is his depiction of hyper-masculine men engaging in totally inescapable bondage. Some of his works involve peril play, others humiliation. When looking at these pictures I fantasize about how the captives got into the predicaments they are in. At the same time, I am fascinated by the sadistic glee shown by their captors!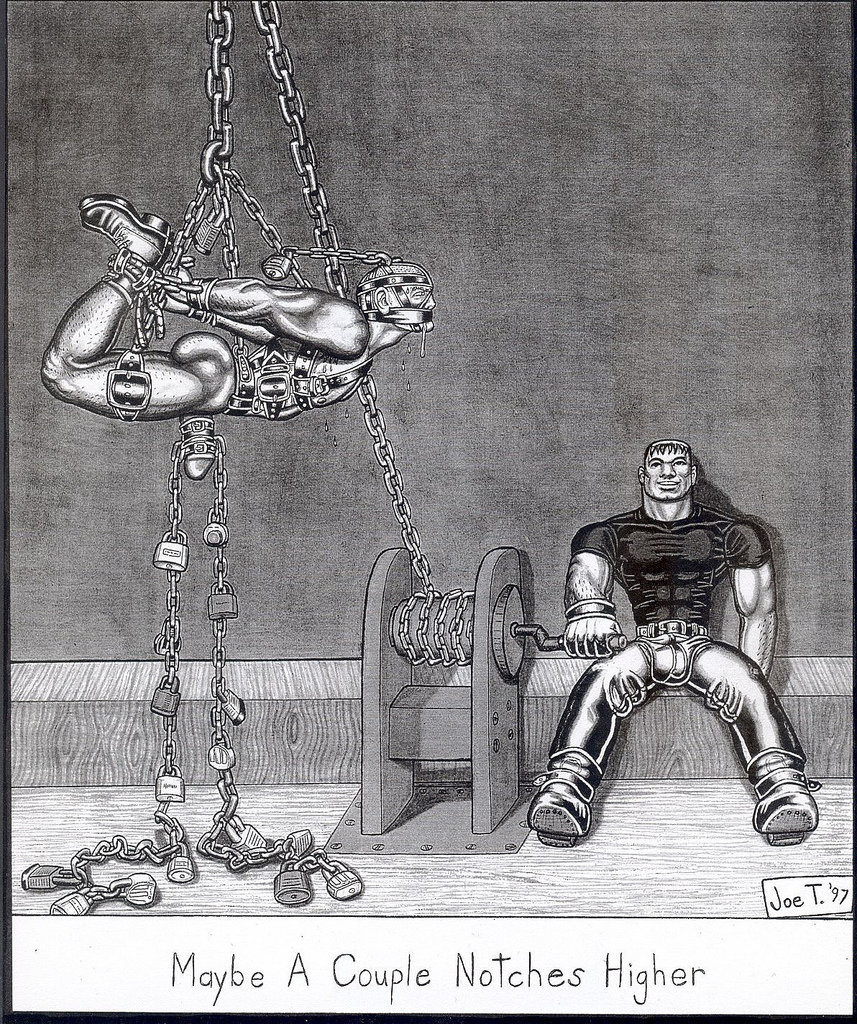 You can read more about Joe T. on the Mitchmen site by clicking here.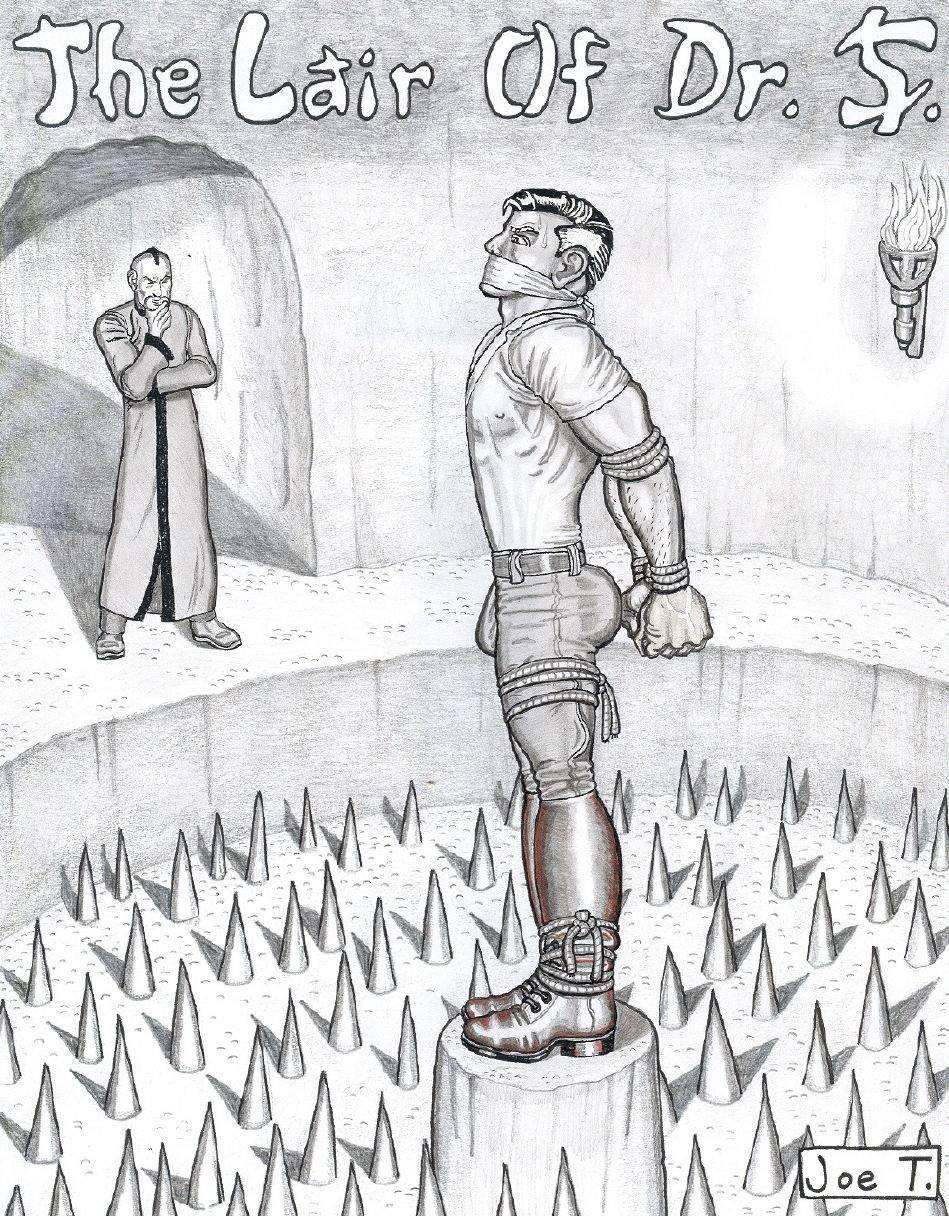 Metal would like to thank Joe T. for allowing me to share these images! Watch for additional postings featuring artwork by Joe T. in the coming weeks and months.