Hey prisoners, check out these pictures of rts — author of Trainer's Boi's and many other bondage stories here on Metalbond and other sites.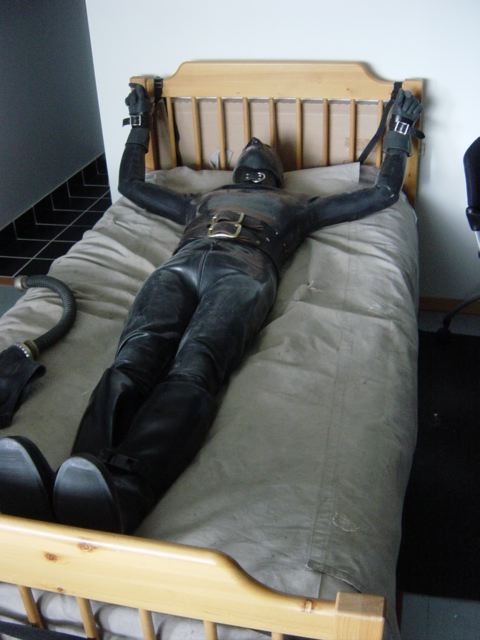 Of course, I prefer to get RTS locked in rubber gear with his hands free, so he can write more bondage stories!
Rts also has his own author page here on Metalbond. Click here.