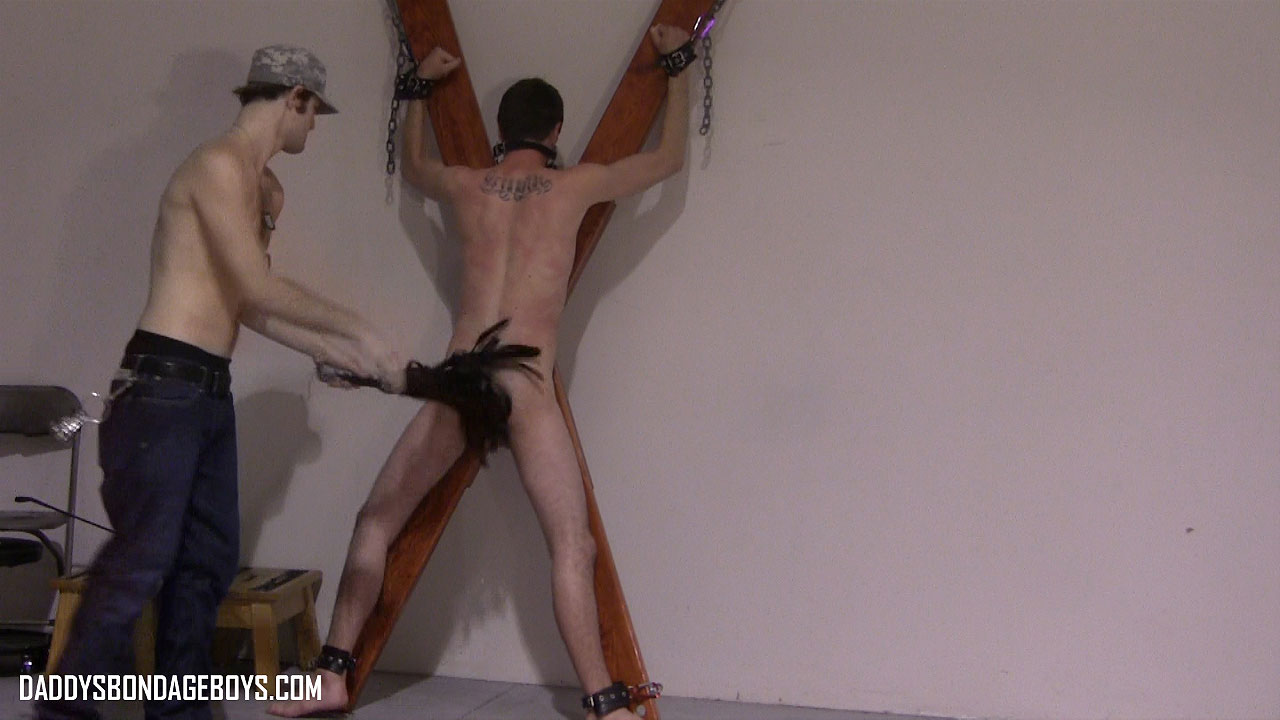 At DaddysBondageBoys.com, Tye just gets louder and continues his prisoner's torment on the cross. When the captive tries to run, he gets dragged back and the whipping continues. Eventually he unties the prisoner and makes him crawl to the winch. He is tied and lifted up by the winch. He gets stretched out as his feet are lifted off the ground.
Title of this shoot: Don't Look At Me Boy – Part 2
See more like this at Daddy's Bondage Boys — Metalbond readers get 20 percent off their first month!