If you have lots of handcufs, it can be hard to keep them all organized. The Sneaker Boy uses a bin from Ikea!
The Sneaker Boy writes,
"It's hard to keep cuffs organized. Pegboards are great, but they expose cuffs too too much moving air. I have an IKEA drawer unit (Kallax) that I keep a lot of my supplies in. After a few months of my newer cuffs and leg irons rattling around I found this 'arts and crafts' bin that works great to hold several pair of leg irons in the back section and up to 8 pair of handcuffs in the 4 front dividers."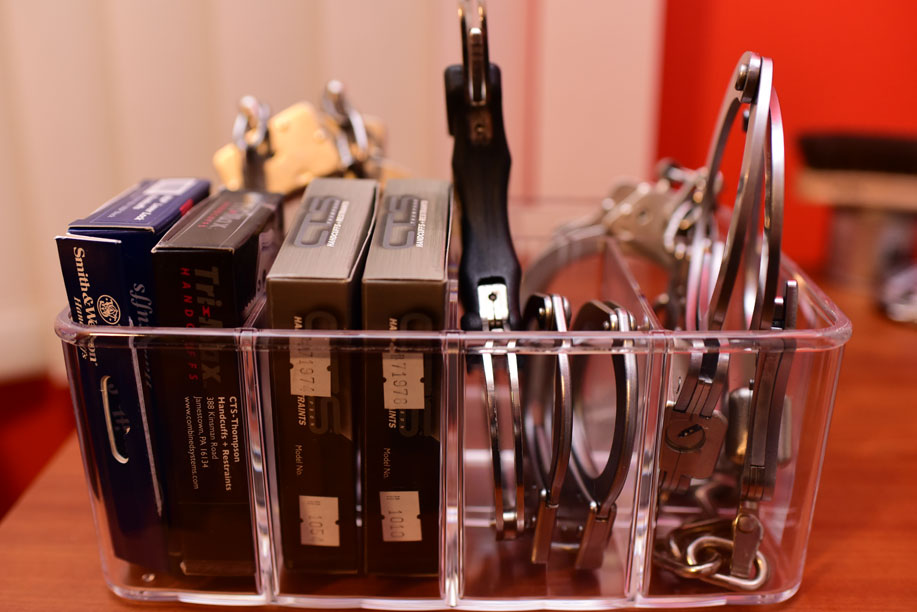 Good idea, Sneaker Boy!