Check out the pictures and information below from The Sneaker Boy: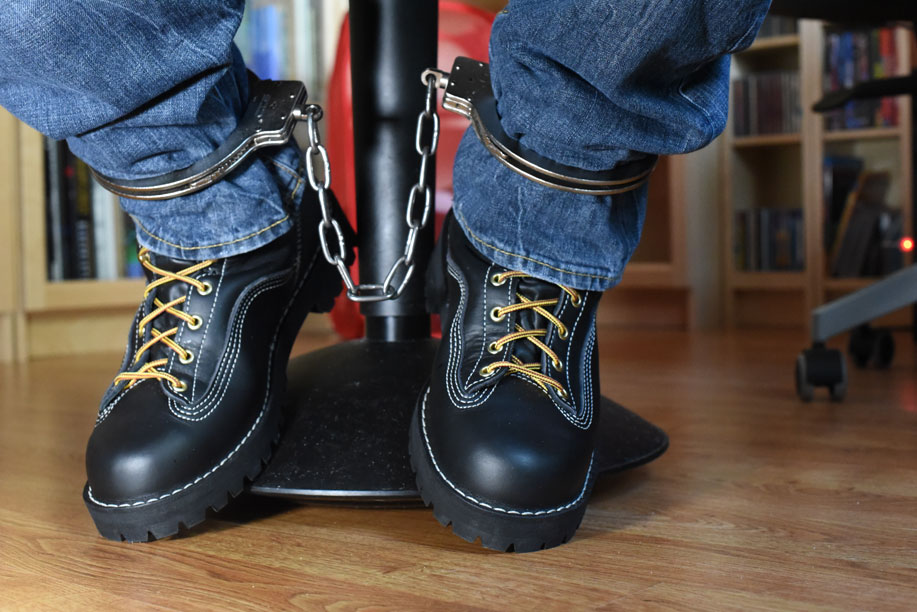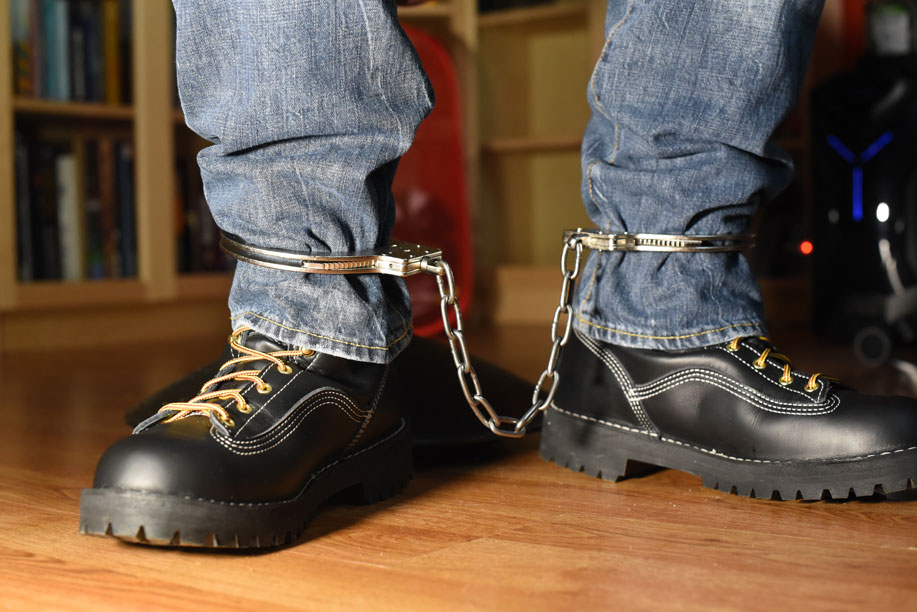 The Sneaker Boy writes,
"These bootcuffs are a pair of CTS 5259 that a friend changed out the chain for me on. The original chain was 14" of thin twisted chain, the replacement is this 12" chain with thicker 1" links. This set of cuffs is much more effective at limiting how fast I can move."
Thanks for the hot pictures, Sneaker Boy!
See more from The Sneaker Boy here — and also find him on Twitter and Tumblr