"ccontrol" send the pictures and information (below) of his Carrara chastity device: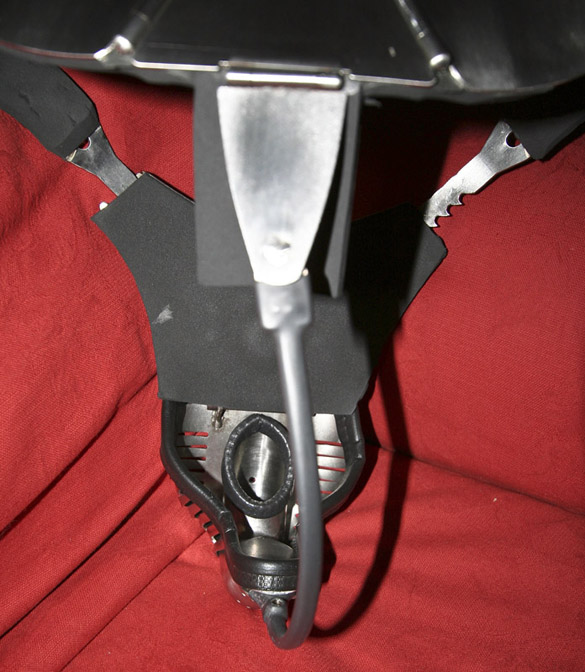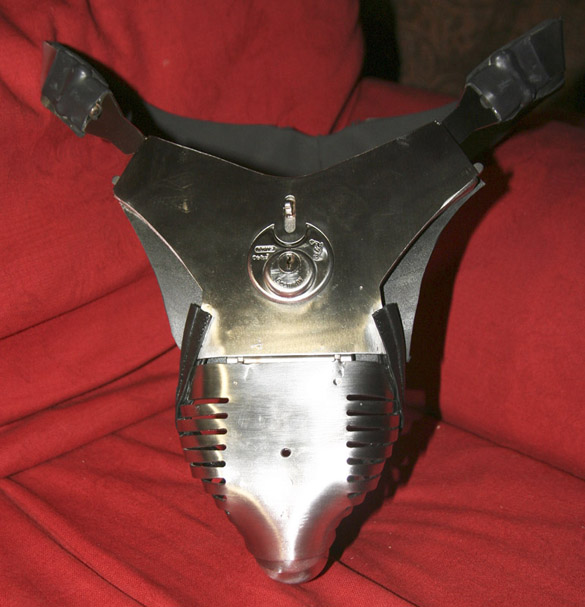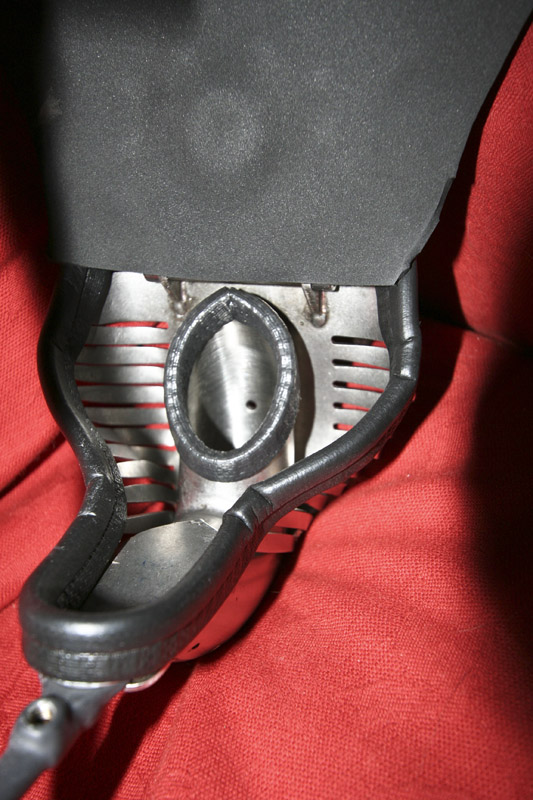 Hey Metalbond!
Love the site. Here are a few pics of the newer Carrara belt design with the new locking mechanism and the new, coated cable in back.
The front of mine is flatter below the locking mechanism than the one you posted pictures of a few days ago. This is not because of the new design. It's because of the tube size. My 4-year-old Carrara belt is also flat in front. I was bummed when it arrived and it didn't have the bulge, because I think it looks better the other way. On the other hand, I have it on good authority from Walter and a few other people that the belt is most effective at orgasm prevention if the tube is the absolute smallest you can coax your dick into.
—ccontrol
Metalbond would like to thank ccontrol for the pictures and information.