Hunky prisoner Cesar Xes is in his new cell, nervously fidgeting as he waits for processing into the system. When he meets sadistic officer Dominic Pacifico, he has good reason to be nervous. Dominic lowers a set of handcuffs from the ceiling and clasps the newbie into them. Treating Cesar like his new prison bitch, Dominic whips and reddens his ass with a crop, then unzips his own uniform pants and lets his big hardon fly free.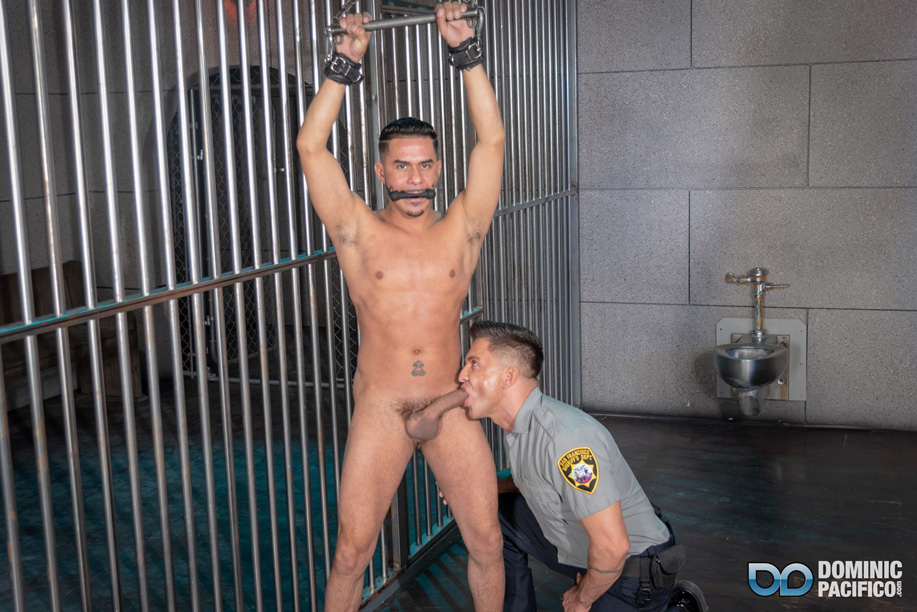 When Cesar's cock responds to the abuse by getting hard, Dominic calls him a sick fuck, but gets down on his knees and treats himself to a mouthful of hot Latino prison cock. It's getting hot down there in Cellblock C, and Dominic needs to unbutton his shirt while he runs his mouth along the veiny curves of little Cesar.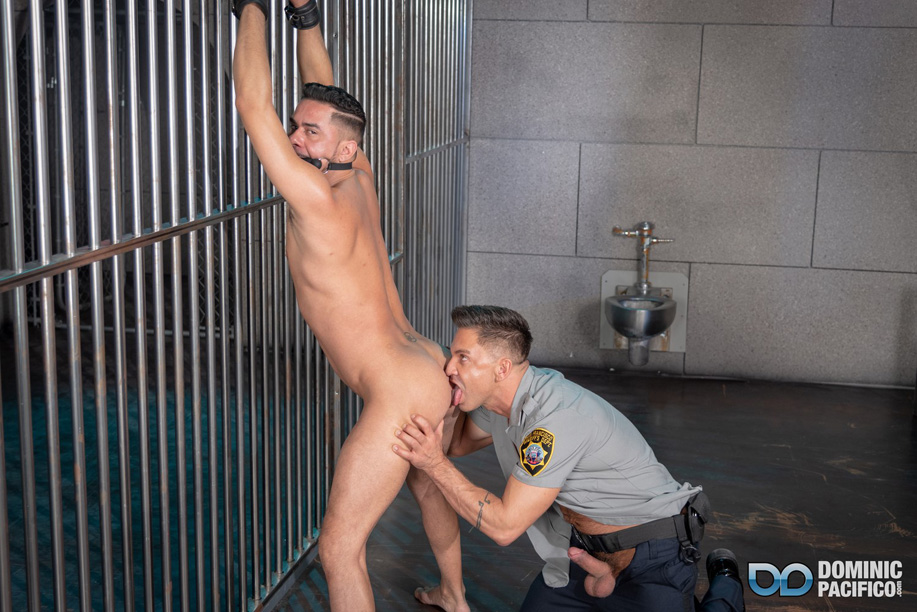 Cesar starts moaning, and Dominic verbally abuses him for enjoying the rough treatment. "Nobody cums around here but me. I'm the fucking law around here!" he bellows. All Cesar can do is whimper "Thank you, sir." Officer Dominic admires the deep red marks his crop left on Cesar's tender ass, then fingers and licks the hole. Laughing maniacally, Dominic drops trou and keeps only his gun belt as he rams his dick in. Cesar pants and groans with a mixture of pain and perverse pleasure, as the sadist twiddles his nips and pounds in harder. He frees Cesar from the tight cuffs only to make him lick his boots and sucke the ass juice off his slick cock.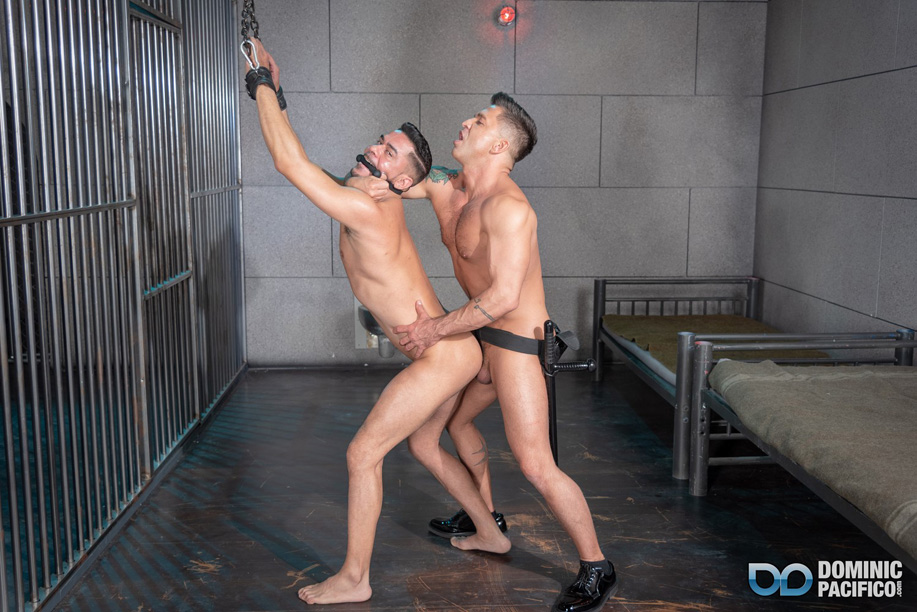 For a last twisted kick, Dominic ties Cesar's ankles into a set of wide-spaced leg cuffs and plows his cock into the helpless captive. His heavy nuts slap against the hot red cheeks of Cesar's tortured ass. The young prisoner beats his cock for dear life, and soon he's spraying onto his tight abs. Helpless Cesar can do nothing but obey when Dominic commands him to suck the cum off and "clean that fucking cock."
Here is a free video preview:
See the whole thing at dominicpacifico.com
Title of this shoot: ENCHAINED: PROCESSING CESAR