Check out Robert Black. Back in the day he appeared in a number of kink-themed porn shoots. He's smoking hot if you ask me, and toay he is popular in the solo sex scene. For those of you who are not locked in chastity at the moment, you might be inspired to enjoy a nice long bate session listening to one of his podcasts, several of which feature leather and/or BDSM related themes.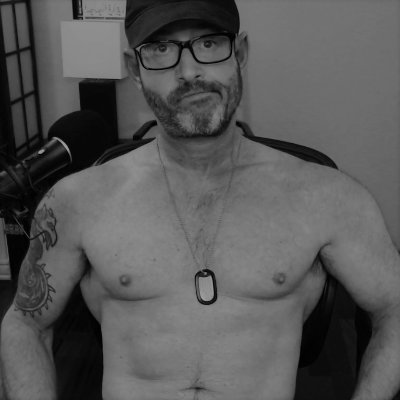 Robert Black's official website is here.
You can also follow him on Twitter
And be sure to check out his Sexual Heroes podcast.