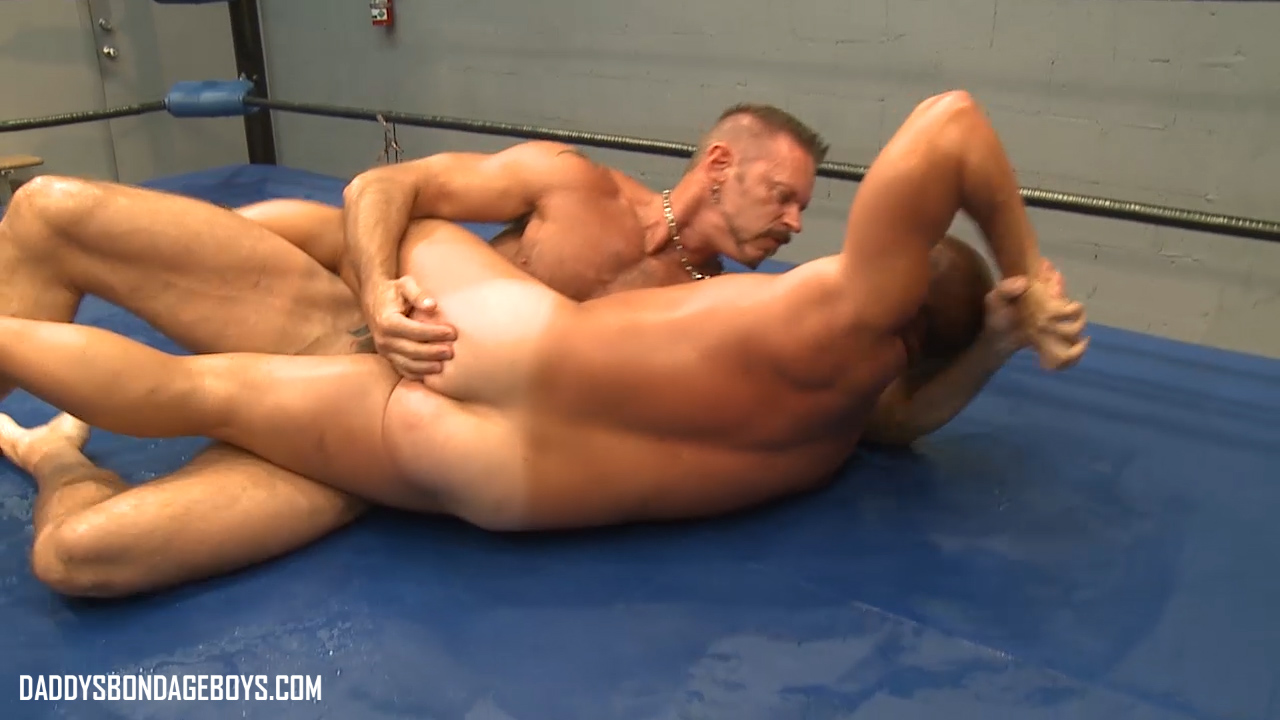 And at DaddysBondageBoys, the "training session" turns into a wrestling brawl, where each holds a rope that is tied to the hand of the other. Watch as Colin Steele and Jessie Balboa struggle for supremacy — and then turn to their more base urges. Scroll down for a free video preview.
Here is a free video teaser from this update:
See more at DaddysBondageBoys
Title of this shoot: Exercise Gets Hard, Part 3
Note: Metalbond readers get 20 percent off their first month at this site!