In response to this post about a device that can be used for self-bondage, Metalbond reader Markus also recommends a cam cleat, available in boating stores!
Markus writes,
"You can go to a boating store and buy a cam cleat. You will have to come up with a base plate on your own. The difference is that unlike the Everlast product these usually come rated with SWL (Safe Working Load) and Breaking Load. You release the rope by puling UP and OUT of the cleat: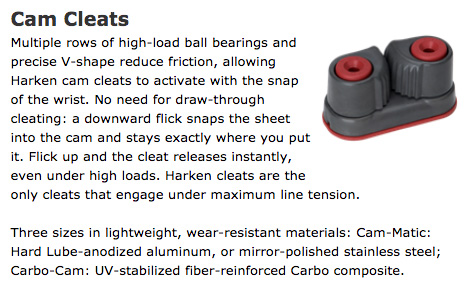 Markus continues:
"Generally speaking you will find lots of 'pervertables' in boating stores, usually made with high-end materials (all that salt water, you know) and at reasonable prices. And the sales people are usually very knowledgeable and will gladly help finding a solution when you describe them a non-boating problem. Just be aware that they usually will know what you plan to do with the stuff you buy, even if it's not mentioned loudly!"
Thanks, Markus, for the information!