Cutieboy90 got a posture collar from Sinvention. He sent these pictures, and he also wrote a product review. See below.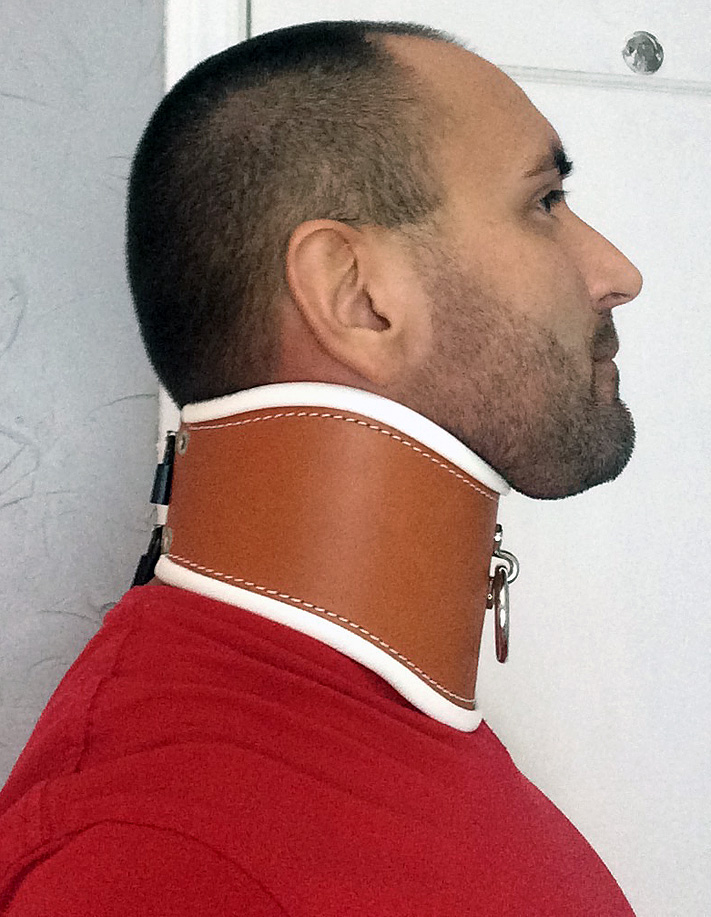 Posture Collar Review – Sinvention
By Cutieboy90
Getting new gear is always exciting. Even more exciting is when said gear meets or exceeds your expectations and you find yourself panting and drooling before you even put it on. This is the case with the posture collar I got from Church of Sinvention.
Based in Stratford, Ontario, Canada, the Church of Sinvention has been handcrafting leather fetish gear since 1998. They offer an extensive product line of bondage equipment, and include many customizable options. Most items require several weeks lead time, due to the manufacturing time of handcrafted goods. However, the high quality is well worth the wait.
I ordered my posture collar in a custom color combination, tan and white. This collar comes standard with one D ring, locking posts, two padlocks, and a tuck loop for the extra strap end. The inside of the collar is completely lined. Sinvention's attention to detail is incredible.
Out of the box, the collar was wrapped in tissue, and came in a sheer black bag. The two black-finished padlocks were included in their posts. A hand-written thank you card was included from the Mother of Sinvention herself.
After ogling over the fine presentation, the next thing was to put it on! This is a tall posture collar – 4 ½" tall in the front, and 3 ¾" on the sides. Being lined, the inside surface is smooth and soft, and feels very nice to the touch. In addition, the top and bottom edges are rolled over for even more comfort.
The collar is secured with two locking posts at the back, which fit through metal grommets and accommodate padlocks. These grommet holes and locking posts are a very close diameter, which results in almost no play or give. One thing to be mindful about is that the tight clearance can also make lining up the posts with the holes a little challenging if you're fastening the collar on yourself.
I am always amazed at how comfortable Sinvention's products are, this collar being no exception. Having worn it for two hours before writing this review, I've felt no discomfort of any kind from the collar. It is a product that was very thoughtfully designed and tested, in addition to being well crafted. Of course comfort is an important aspect to look for in gear for long-term scenes or sessions, so that is one thing I am very happy about.
Don't let the comfort fool you though! It's soft to the skin, but the English bridle leather is seriously durable and unyielding. Again, this choice of material is another testament to the product's purpose — that is, bondage. Made by some serious, experienced kinky minds, and surely appreciated by the like!
As you can see in the pictures, I've got my posture training underway! And Sinvention's posture collar is the perfect equipment to do that with for years to come! Many thanks to Julie, Mother of Sinvention for an exquisite product, and first-class customer service!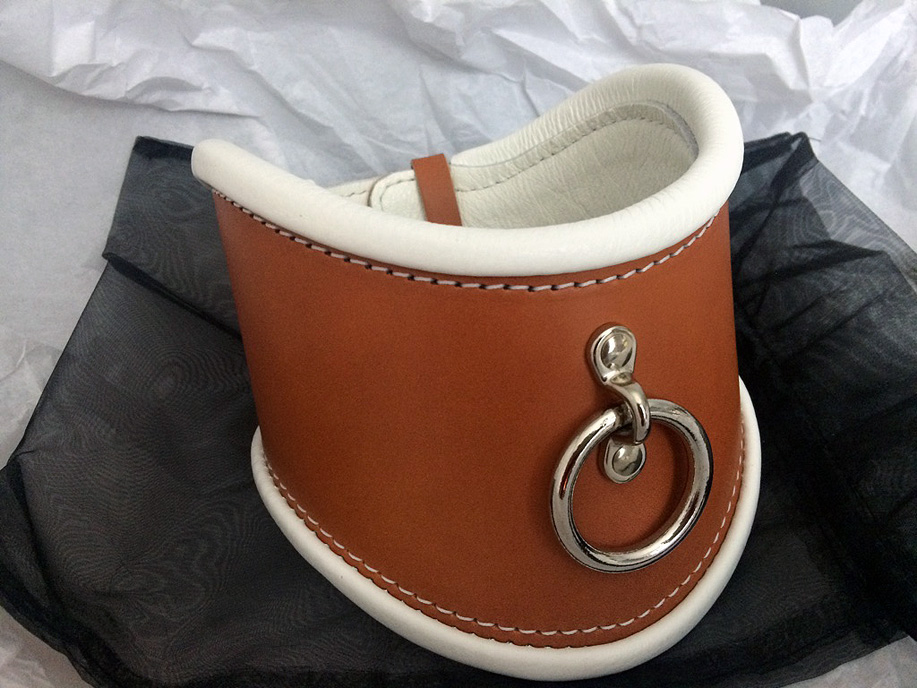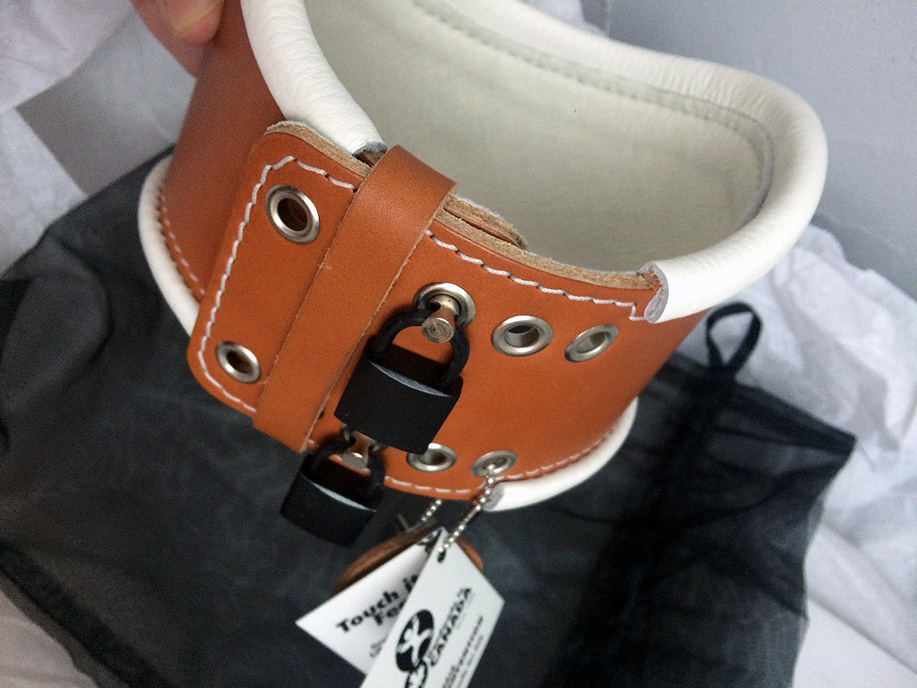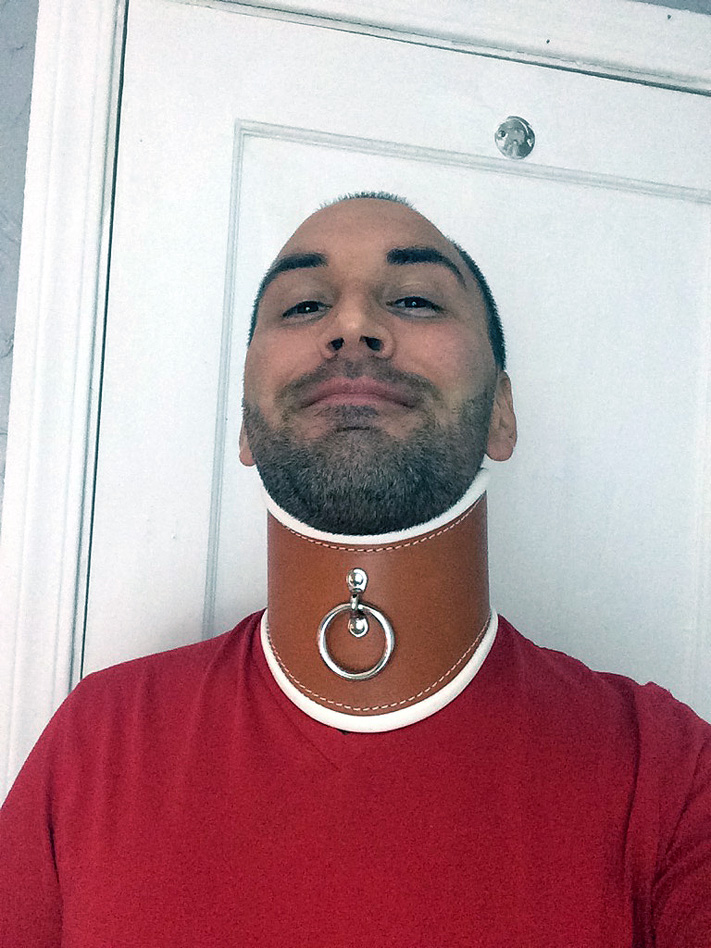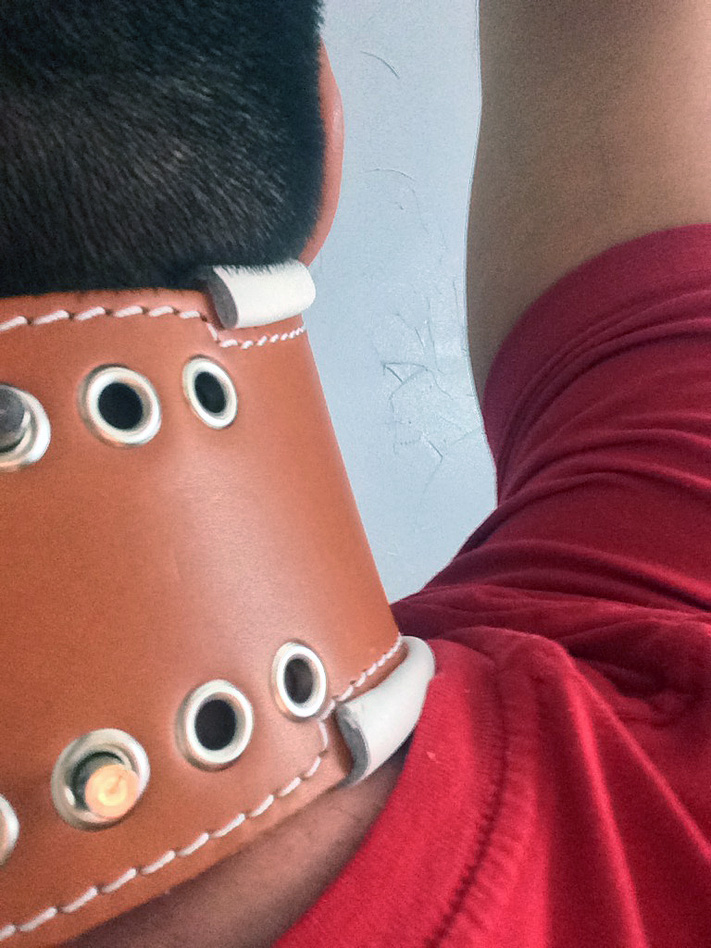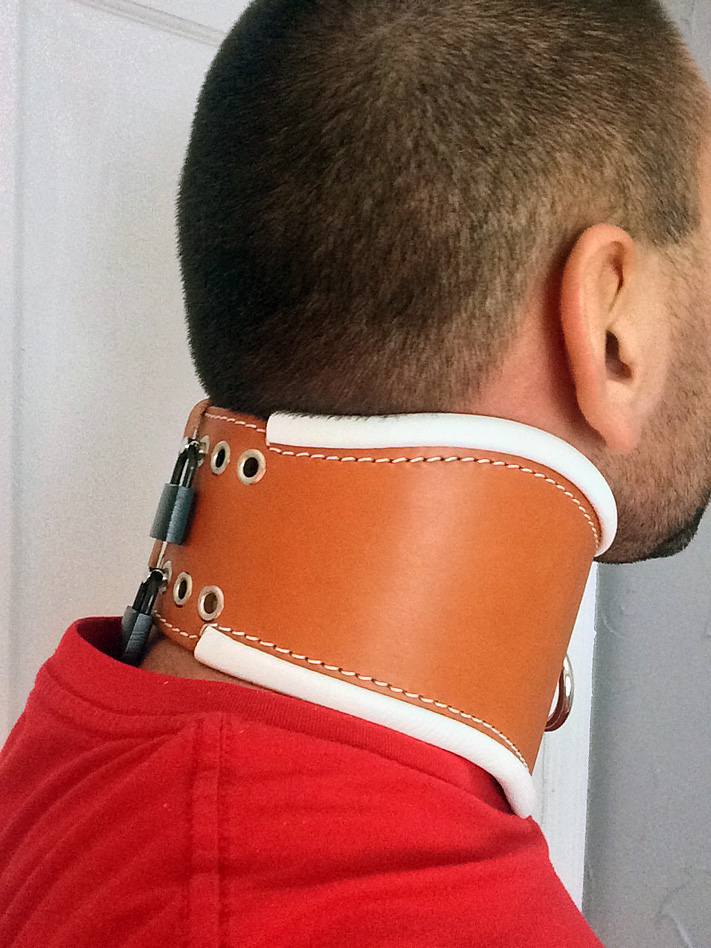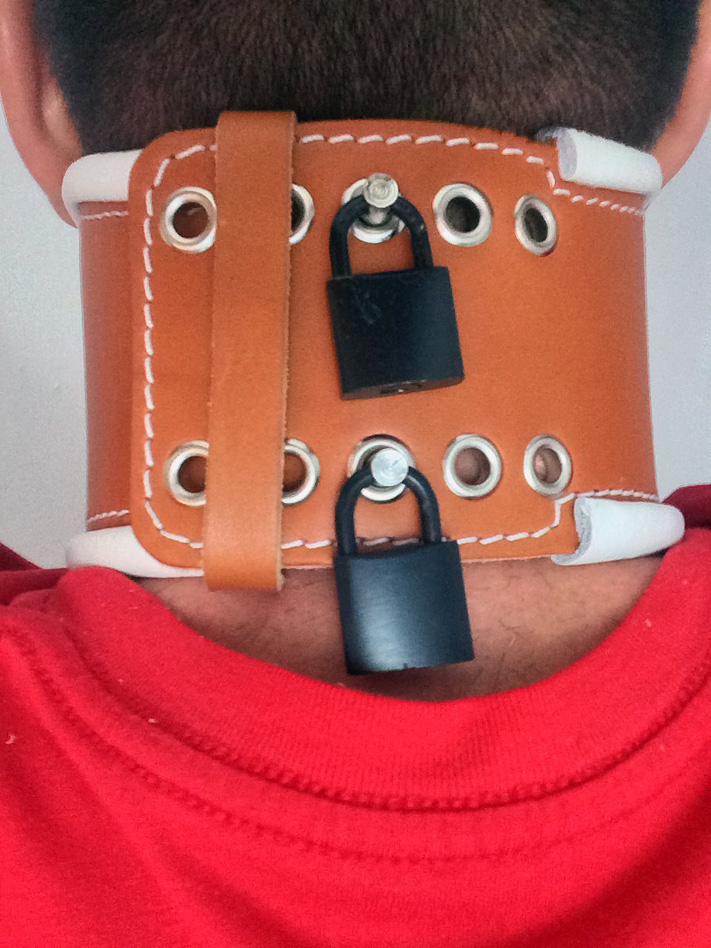 Metal would like to thank Cutieboy90 for this review and picutres!
You can read bondage stories written by Cutieboy90 here.
The Sinvention official website is here.