By CREUSS
Part 1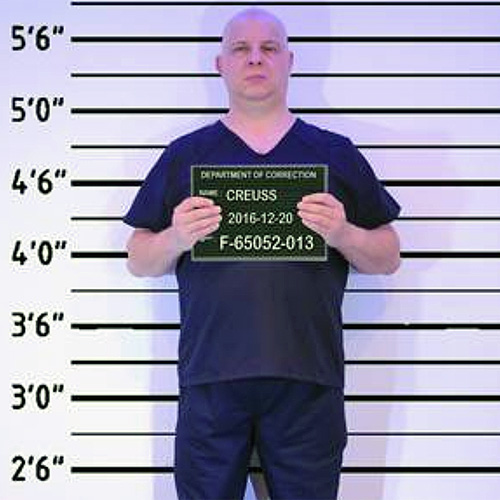 I was enjoying spending a couple of hours, on weekends, at my local café… Not for drinking, but for the company… It was a nice friendly place, where some legionnaires used to come and have a drink too!
Not a noisy place, or somewhere they were drinking too much, but a place where they used to come and have a rest.
Actually, it was not a "bar à soldats", where they were most of the customers, as they exist around stations, or barracks, but a place where they sometimes come, where they expect to be no more than "normal" customers…
As a matter of fact, weeks after weeks, it became obvious that most of the soldiers here were regular customers, and actually, they were quite a few to come… probably no more than 15 from the local barracks… but every week-end, 3 to 5 were always here…
I started to get used to see them after a few months, and they were used to the locals too! But they did not mix with the public easily…
It took ages before I started to talk with one of them… For months, we had a basic conversation, never about his job or his life… or mine!
One day he told me about him. He was an officer of the Military Police, a job he enjoyed much, but it was difficult to talk about it in public, as they could do things that might puzzle the public…
I had no idea of what it was, or what it could be like, but such a thing did not shock me…
Weeks after weeks, he told me about his job, about the convict-soldiers he had in hands, their punishment, what they were inflicted to put them back the right way… All he told me fascinated me… It was incredible what a human being can take… and it was unbelievable what a man can imagine to inflict to another man….
Nights and nights after our talks, I dreamed about all this, and I was imagining how I could react to such treatments.
I had a sort of fascination to those convicts, and what they could take, and for their tormentor.
He was not a sadistic bastard, but had a job to do, and enjoyed doing it well. He was honest and fair, probably human to his convicts when they deserved it.
I told him one day about what I felt… How aroused I was when he told me those stories, and me wondering he I could behave in such a situation…
He watched me then, and told me the only way to know would be to try it for real!!! Unfortunately, it was impossible, as any non-army "visitor" would be noticed immediately inside the barracks…
Sometimes we were enjoying sharing a meal, in my house, to change from the café we usually met, that allowed us to talk really free.
For months, we carried on talking about his activities, mine, and other things… I was always feeling horny, and probably more and more willing to test it one day…
One day he rang at the door, unexpected.
I was pleased he did so, it was so unusual…
He had no time to waste, and straight away he went to his subject…
I need you r help if you accept…
Tell me!
Well, we had a deserter a few months ago. He went as he wanted to go back home to Britain, for family matters, but he still had a couple of years to serve. The hierarchy did not let him resign his contract, so he went… He's a nice man, and he did not deserve this. He really needed to go back home…
What do you expect from me?
Well, can't you loose you ID card? Look at this photo, he rather looks like you…
I watched the photo he showed me, and took my ID card. My photo was quite old, as the card was almost 10 years old… If he was still looking like his photo, he could pass the border with mine… on the other hand, I would not be able to be confused with him with army documents.
OK, it might do with my ID for him to go… but I also need to declare my ID being lost or stolen before he has it…
That's fine then… When can you go to the Police for the missing document?
Now if it can help you… But how will you manage to hide him being away again?
He grinned at me, and felt a little bit uncomfortable….
I would need your help again… Do you still want to experiment a few days in military prison?
Yes, sure…
I would offer you to take his place for a few days then… to let him get enough time to pass the border. Be careful, as I won't be able to get any moderation from the Military Police on you, and be sure they are not nice to deserters… I won't be able to see you at all by the way…
You will be humiliated, probably beaten, tortured…
I will have also to disguise you slightly to be recognised as him, at least for a few days… for this, but the best way to do so will be to hurt your face… enough to blister and be hard to recognise… Now it is up to you to accept or not…
I had a rest, and waited for a moment before answering…
How long do you need me?
3 to 6 days, no more, but if you can allow 2 weeks, it will be safer and more comfortable…
Hold on, I phone my work to see what I can do…
I left him a few minutes, and came back to him then.
I told him it was OK, and after I come back from the Police Station, I will be his…
He thanked me for helping this poor soul… I was OK, and it was probably the only opportunity I could have to discover this fascinating world that puzzled me so much…
We agreed to meet back here within a couple of hours.
So he went.
I went to the Police Station, and lied about loosing my ID card, and asked for a new one. They made no problem with it, and everything was cleared in no time!
I made my way back home, thinking about what I was to do…
It was too late to change my mind, but I was hard in my pants, so I was quite sure I took the right decision…
I get back home, and had some tea, in order to get me busy, more than being hungry or thirsty…
Just when I finished cleaning it all, the bell rang.
Part 2
I opened the door, and my mate was here, with a prisoner in cuffs. He looked sad, and exhausted.
I made them in, and my friend told me we had no time.
He freed his prisoner, and I gave him my ID card. His tired face was quite looking like my picture on the card, so he will use it without too much troubles…
The Lieutenant, ordered him to get naked, so he did. He was sent for a shower, to look clean. By the meantime, he told me to pass him something to get dressed, and I gave him what I was wearing. He looked better in my outfit, freshly shaved, and in a pretty better mood…
I gave him a small travel bag with some clean dress in it, some snack, and a bottle of water.
I told him there was a railway ticket to Calais in the front pouch, and 200 euros to get the ferry and sail to Britain.
The Lieutenant thanks me for this, and shaked the deserter's hand, and ordered him to go (and not to miss the train within 30 minutes)…
The poor guy thanked me, and promised me he will pay me all this back when his troubles will be solved…
Then he went.
I watched "another me" walking away in the street, to his destiny…
We still had to get me ready to play my role, now…
First, my hair was too long, so he clipped me bald. What a change! But it was fine…
Then I had to fit in the deserter's outfit. It was an old battledress, quite damaged, definitely not cleaned, and dirty… I felt OK. So where the boots, that were probably slightly undersized…
I felt as if I had a new skin, actually… It was I, but not I, inside this outfit…
The Lieutenant watched me, and explained he would have to beat my face to make me look like a little bit different. He was sorry to do so, but if not, it will be obvious I won't be who I was supposed to be…
First he cuffed me in my back, and then he punched my face several times. It hurt, as I was not used to such a treatment, but it was OK.
I saw my face in a mirror, and had to admit it was effective. I had a lip that was blistering, my right eye was almost black, and a couple of bruises on the face finished the making up…
How right was he when he thought I could be the deserter.
He told me that he had to beat my body too, as it would not be understandable to have bruises on my face only, not on my body!
A few punches, kicks and truncheon later, it was OK…
I felt sore, but I knew it was part of the game.
He watched me deep in the eyes and told me: from now, not a word. Later, the only way for me to overcome it all, behave and never panic, whatever happens. They will try to push me down, but not to destroy me for real…
We left my house, and he locked the door.
I was seated down a jeep that was parked behind the house, watched by two PM (military policemen), who seemed to be unaware of the substitution.
Then we took the road to the barracks, where the military prison was.
When we get there, the gate opened on us, and we made our way in. The Prison was situated in a quiet place, at the boundaries of the main buildings. It looked like a real prison (at least as I could imagine one), with high walls, barbed wires, etc.
We did get in, and I was extracted from the vehicle.
I was not frightened, but quite impressed.
The Lieutenant handed me to the duty NCO, telling him I was his, now…
I was taken to a dark room, where my cuffs were removed, and my clothed taken away.
They anchored me spreadeagled in the middle of the room, my legs and arms in a big X shape.
They washed my body, and let me dry in the position, and went for a while.
Later the duty NCO came back, and watched me. He toured around me several time, looking at me in disgust.
I was trying to follow him with my eyes, but it was a matter of watching all around me, forcing me to turn my head round and round, so I gave up.
He explained me the Legion always protected his soldiers that trusted her. But she hated those who run away, and cheat with her. I will have to pay the price for that…
I tried to keep calm, but I was impressed, and my body probably shook, but was it the position after such a long time.
The duty NCO went, and shortly after, two PM came in. They started to clipper my body hairs, from toe to head. I felt naked then, but was unable to change it… I was horny too with this brand new experience…
They rinsed me again, and left me again, to dry…
A couple of hours later, they came back, and freed me from my X shape position. They cuffed me in my back immediately, and forced me to kneel.
Without a word, they started to blindfold me, using some adhesive tape, several rounds around the head, to put me in total darkness.
I was then gagged. After checking what it was, I now know it was a sort of gag in shape of a pipe in my mouth, it forced me to ventilate, but kept me from being able to talk. The gag was secured behind the head, and it was impossible for me to push it back, outside of my mouth.
They cuffed my ankles, and left me on my feet. It was impossible to make a step, so they hauled me more than I walked…
They took me to a courtyard, in the middle of the prison. The top of this courtyard was totally covered with metal bars, so it was as if we were in a giant cage. In the middle, there was a grill, to evacuate the rain. The drain under the grill was a narrow concrete pipe, about 3m deep.
They removed the grill, and they lowered me down the pipe. They put the grill back in place, and left me there.
The pit was so narrow, I could feel the sides with my shoulders, and when I was bowing my head, I couldn't touch my torso with my chin as my brow was stopped before… Very tight there…
I could not bend my knees, as it was not wide enough.
I was stuck, and totally unable to move…
At times I would have shout, to overcome my fear, but I was physically unable to do so, and it would have been the worse behaviour to have.
Before long I felt some liquid dripping on my head. Within no time a warm smelly rain was running on my head and body. By chance my eyes were protected. Several times, in the following hours the same thing happened. I then learnt that the PM used to come and pee on their prisoner's head when locked in here…
I am not sure I managed to sleep here, but I presume I did… In the morning, my knees were hurting and so was my back. I was hardly able to stand up properly, and either being straight right or folded down was unpleasant…
A voice above told me within a couple of days here, I would be soft enough to start to understand I misbehave.
I felt my heart was to brake, as I was sure I would not be able to stay in this pit for two days. I felt my soul falling deep to my heels, and my head bowed to the wall…
I feel as if I was dying of despair several times, the following hours… I was not imagining me surviving here… At times I was desperate, muscle-less, at the bottom of the pit, at times I was trying to struggle and beat the concrete pipe imagining I would be able to brake it and leave this place of sadness.
They probably watched me carefully, but I never suspect them above my head, unless they were pissing on me… This was happening rather often, as I suspected they all came and piss here… May be, even my friend was among them…
Part 3
At the end of the second day, they did extract me from the pit.
I was not able to stand up by myself, and felt almost stamina-less.
They hauled me to a cell, and locked me in. One PM undid my gag, and gave me some water to drink from a bottle. I probably drank two litres of water… It was a relief as I've had no food nor drink since I get here… He fed me too, as I was too weak to do it myself, but also I was still cuffed in my back.
Later he left me behind in the cell, to rest a little bit.
I was lying on the floor, still blindfolded, and my legs and hands were still in cuffs…
I get to sleep almost immediately, as I was exhausted… My body was not used to cope with such stimulation for such a long duration… May be the legionnaires are used to it, but it was something totally new to me…
I have no idea how long I kept sleeping, but it seems I could have slept the whole day… they probably came and check as I was several times, as I noticed I was restrained a different way when I woke up. My cuffs have been removed, but instead, I was hogtied, with ropes. Quite a tight hogtie.
I was probably very asleep for them to do it not waking me up…
I tried to explore how tight my ropes were, and experienced, the strength of the ropes. Impossible to make the ropes more flexible, nor to play on the knots… They actually knew their job… stuck once more.
I tried to explore around me, and I found a sort of bowl. It was full of water, and I tried to drink it… Not an easy job when you can't see, and you are not used to drink as a dog. Anyway, you learn fast when you need to drink…
After hours, my arms, hands and tights were aching, but it seemed they haven't decided to let me free…
Not before long!
They came in the cell at once. Without a word, they worked on the rope in my back, and they lifted me, probably with a hoist. I was still hogtied, and suspended by the rope linking my feet to my hands. It was pulling on my legs and arms, and it was very painful. I shouted in pain, with the only result to be gagged with a cloth. They let me suspended a few minutes, before going back to the floor. A few minutes of rest, to recover and find my breath back, before being lifted again…
When in the air, they punched me several times and I was giggling in the air.
Soon after they let me back on the floor.
I was in agony, but they ignored it, and they kicked me all around my body. I was jumping under the impacts of their boots, and rolling on and off.
They left me here, still hogtied, in pain.
I tried to push the gag off my mouth, and surprisingly enough, it went straight away. I rolled on myself, to try to make me as comfortable as my position allowed me. It was not easy to succeed…
They came back once or twice, to give me some food, some coldish leftovers, still in a bowl, and some water. I was hungry, so it was not a problem for the food, even if it was tasteless, and cold.
When hungry, it was incredible how I appreciated this food…
Eventually, they removed the ropes of my hogtie, but I was still blindfolded. They put me back in cuffs; it was almost pleasant after so many hours in a tight position.
I get back to sleep again, no idea how long. It was nice again.
I had once more lost track of time, and I had no idea of how long I've been in here now, nor what period of the night or the day it was. I did not care; I did trust the Lieutenant for looking after me and get me free when required. I was hoping everything went right for the poor soul I was here for, at least hoping I was taking it all for a good reason.
They woke me up at once. I was sleeping, resting after those first few hours/days… As I was not used at all with such intense pressure on both my body and my mind, those periods of rest were really required. On the other hand, I was here from my free will, for a reason I was definitely accepting, and it was making me stronger than I could have imagine.
On the other hand, be sure I was not enjoying what I was getting, but I accepted it as a challenge, and also to help the deserter.
One gagged me with a cloth. They hauled me out of the cell, probably in the middle of the courtyard again.
They left me on the ground, sat down, still cuffed in my back. They pushed my face toward the floor, as they did put a boot on the back of my head, or behind the neck and pushed down. The idea was to bend me, and for my head to almost reach the ground. I was not soft enough to do it, but forced like this, the body followed. I kept bowed, facing the ground. My legs were quite opened, to allow my body to fold. They did it several times, to warm my muscles.
Then without any warning, one jumped on my back, and with his foot behind my head he pushed my head down the floor. Each time my face was hitting the ground. He repeated this several times, or were they two or three to do so. They were using my back as a springboard, in order to beat my head…
They repeated this several times, each time being a new attempt of getting it harder.
I felt quickly half unconscious.
They left me there; almost know out, without checking how much damages they have done. I was in a sort of mist, hardly able to get conscious of what was around me.
Hours later they took me back to my cell. I had an enormous headache. It was really unpleasant, and of course, I was given no tablets. I presume their purpose was to make my life like hell, and they were succeeding.
I was not really able to feed me properly this time, and I felt really bad. Those shocks on my head were too hard for me to be really fit. Anyway, I tried to get some water and food at times, to try to overcome the dreadful headache I had.
They left me some hours to recover, but they came back later.
They extracted me form the cell, and hauled me to the courtyard again.
There, they tied me up from ankles to elbows, tight, keeping my hands in my back. They gagged me again, and put a boxing mask around my head. Then they pulled my cock and balls, and tied them tight, creating automatically a huge erection (that I was not aware of!).
They left me there for a while, trying to keep my balance.
They eventually secured me standing up, with a rope around my neck… It was the only mean to keep me up, so any lost of balance would result in hanging me by the neck. I was of course not really aware of this, as I just wanted to keep my balance…
I tried to do my best for a while, and I noticed it was not that difficult to keep it, even if it was not really easy to!
When they thought I was trained enough to keep my balance, they came back to me.
They started to punch me on my body. At the beginning, it was rather mild, but it quickly gets stronger and stronger. They alternated then with some truncheon hits, then some kicks.
At the beginning, my tights and my torso were the target, but soon they did spot any part of my body, including my head and my balls. I was yelling in my gag, as it was unbearable.
I lost my balance several times and they hit me back to put me back in a normal position. By chance the rope around my neck was so tight I had almost no movement possible, so no chance of falling away.
I probably felt unconscious several times, but new beats woke me back. It was dreadful. I have no idea how I managed to cope with all that, except I had no way out, and I was strongly willing to survive.
I had no idea what my body was like, but I am pretty sure that it turned colourful from toe to head. Any contact, even without force was aching. I was desperate.
They did not stop before long.
When they removed the rope from my neck, I fell on the ground as a sack of potatoes. I was muscle-less, stamina-less. Totally physically destroyed.
They took me back to my cell, and left me for a while, still bound with my ropes. They made me lay on my side, just after removing my gag.
I stood there for hours, may be a day… It was almost impossible to recover.
Finally, somebody came and kneel by me. A voice I knew spoke to me quietly:
Ouch, it seems they did not miss you…
Yes, I whispered…
How do you feel?
Without letting me answer, he told me our deserter friend gave him some news. He had passed the border without any trouble, but get where he wanted to late to be of any efficiency. All problem have been solved by themselves now…
He said he was to come back to pay for his desertion, and he wanted to stay in the Legion if the Legion was to forgive him. He said he would get here the day after, and we had to swap our bodies to let me go, and for him to get where he belonged.
He said he was grateful of what I did for him, not knowing him at all…
I thought they would kill him before they forgive him, if they forgive him one day. On the other hand, it was not my place here, just a challenge… However, I was unable to extract me from here, and only the Lieutenant was able to arrange the things right.
He left me behind, not telling me how he was planning things to get back to normal.
Hours later, they came back. They free me from my bounds, and just put me back in cuffs. Then, they put me on my feet. I was unable to stand up on my own, so they supported me, and hauled me out of the cell once more. They put me inside a metal drum, as big as the oil ones that you find in garages.
They closed the lead, and screw it locked.
Then they rolled the drum to a lorry outside the prison, and we left for the countryside, probably somewhere on the battleground, where they normally train.
Earlier, they have prepared the place, digging a pit in the ground. They dropped the drum in the pit, and took the earth back above the drum. They just let the air come and go through a pipe that was screwed on the top of the lid. When they ended, they went.
I was 2ft under the ground surface, in a remote place, in total darkness and quietness, my body was aching, and I was unable to change of position.
Part 4
I have no idea how long I stood there, probably 36 hours… May be more…
Eventually, I heard some sound above my head, as somebody was shovelling to free the top of the drum. The lid went, and someone grab me by the elbows. He lifted me on my feet, but I had difficulties to stand up. Before all he gave me some energy drinks, probably with tablets in it. I enjoyed this drinks that were the very first ones I had for hours.
Then they extracted me from the drum.
They gave me a blanket to cover my body, and get me warm.
They made me sit on the ground; they removed my cuffs, and started to clean the scabs on my face. They went quite easily, and it was still painful, but less than I could expect… Then very cautiously, they started to remove the adhesive tape I had on my eyes for over a week now.
I was in total darkness, as it was probably around midnight, and there were almost no light around. Anyway, I felt as if a big lamp was lighting me, and hardly came back to see anything.
It took time for me to get a partial vision, anyway. They let me take the time required, as they knew it was necessary.
When I felt better, I watched them… There were the Lieutenant, of course, and our friend deserter. He looked sad.
I felt miserable for him and told him I was sorry he did not managed to succeed in solving his problems.
He thanked me for what I did, and said I paid too much for him, he had to get back where he should be.
The Lieutenant said we should exchange once more, as we won't have much time left now.
The deserter took his dress off. He was still in combats, and get naked. He handed it to me, and watched my body covered with bruises. I only realised then what they inflicted me.
The Lieutenant cuffed him in his back, and then he wrapped his head with adhesive tape, as I was a couple of hours earlier.
I watched the muscular body of the deserter. I saw he was covered with tats, tats I did not have, of course… I noticed some piercing he had in the passed, but were still noticeable on his tits and cock. They will really notice it won't be the same body… It was not my problem of course, but I felt concerned anyway…
The Lieutenant helped him down the drum inside the ground, and told him the games were done. For the first time, I saw a smile on the deserter's face, as if things were going back to normal… as if everything was solved now…
He put the lid back on top of him. He locked it, and started to shovel back some earth on top of the drum.
Then he told me to get dressed quickly now, and we get back to his jeep.
We did not talk before we get back to my home.
As he stopped by the door, he looked at me, and watched me… He proudly watched me, still dress in this battledress. He said I did it well, and was impressed I did not give up. He said it was really kind of I to help this poor fellow, and I paid the hard price for my help.
He said he will come back later, as he wanted to thanks me again…
I wanted to say it was quite a challenge, and I enjoyed it, even if it was still painful in my flesh, I was happy to have been useful…
I said nothing, as I could not open my lips… the pressure was to high…
I nodded to him, and get inside the house.
Before I closed the door, I heard the jeep that was going away… I closed the door, and started to cry, like a child…
I never saw any of them again…
THE END
Metalbond would like to thank CREUSS for this story. Do you have a story to share? Email it to Metalbond … the email form is on the About page.
To contact the author of the story above, find him on Recon.