I'm especially moved by the male BDSM artwork of Jeryn, because it depicts more mature guys with realistic bodies getting tied up, which is so hot if you ask me! Some of the scenes he draws are playful and involve tickling, other situations are much more extreme.
The artist has granted permission for some of his work to be shared here: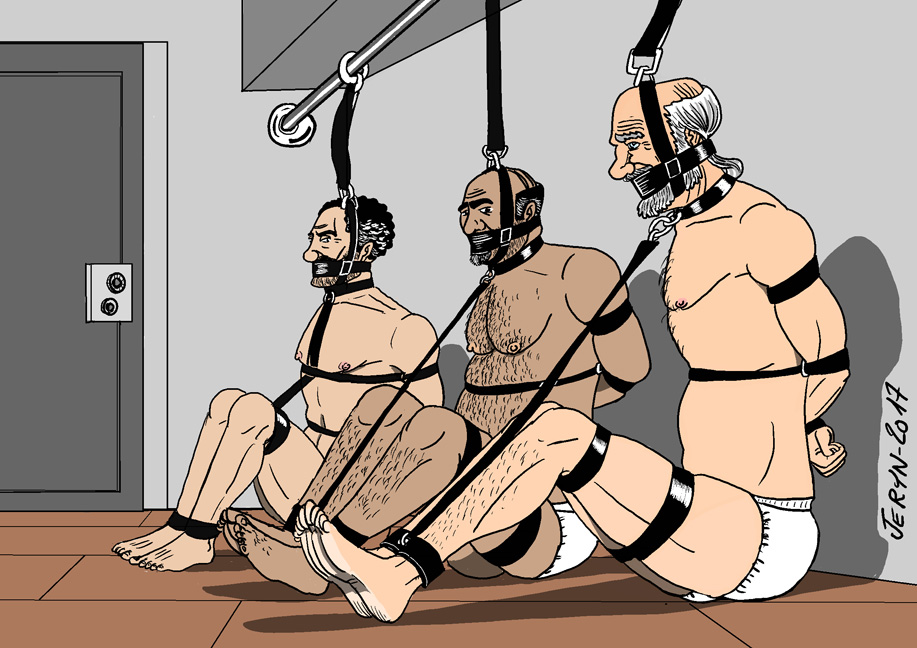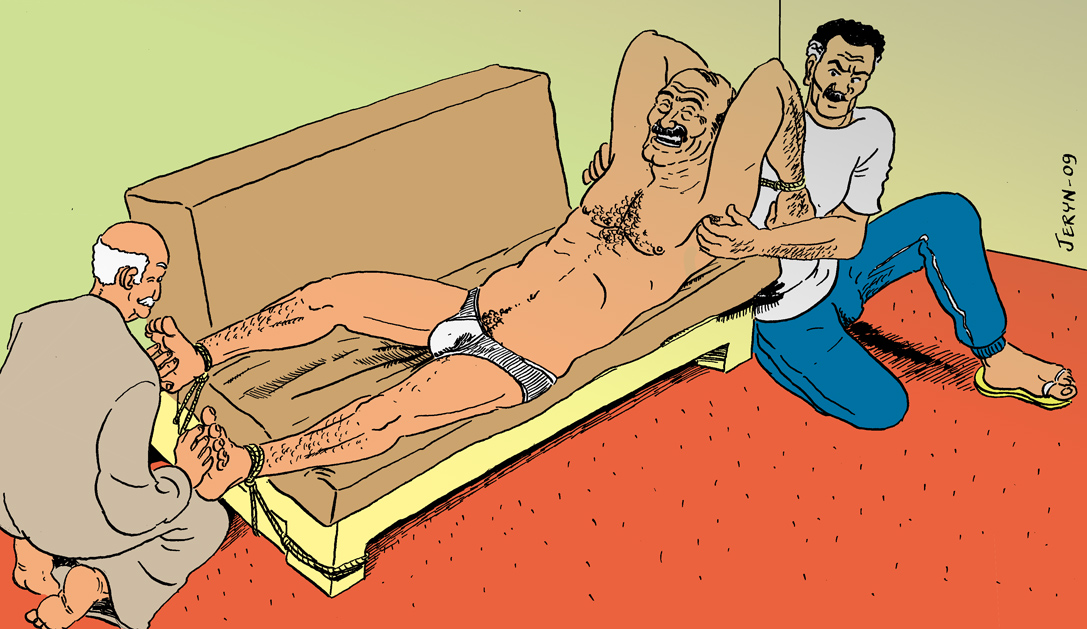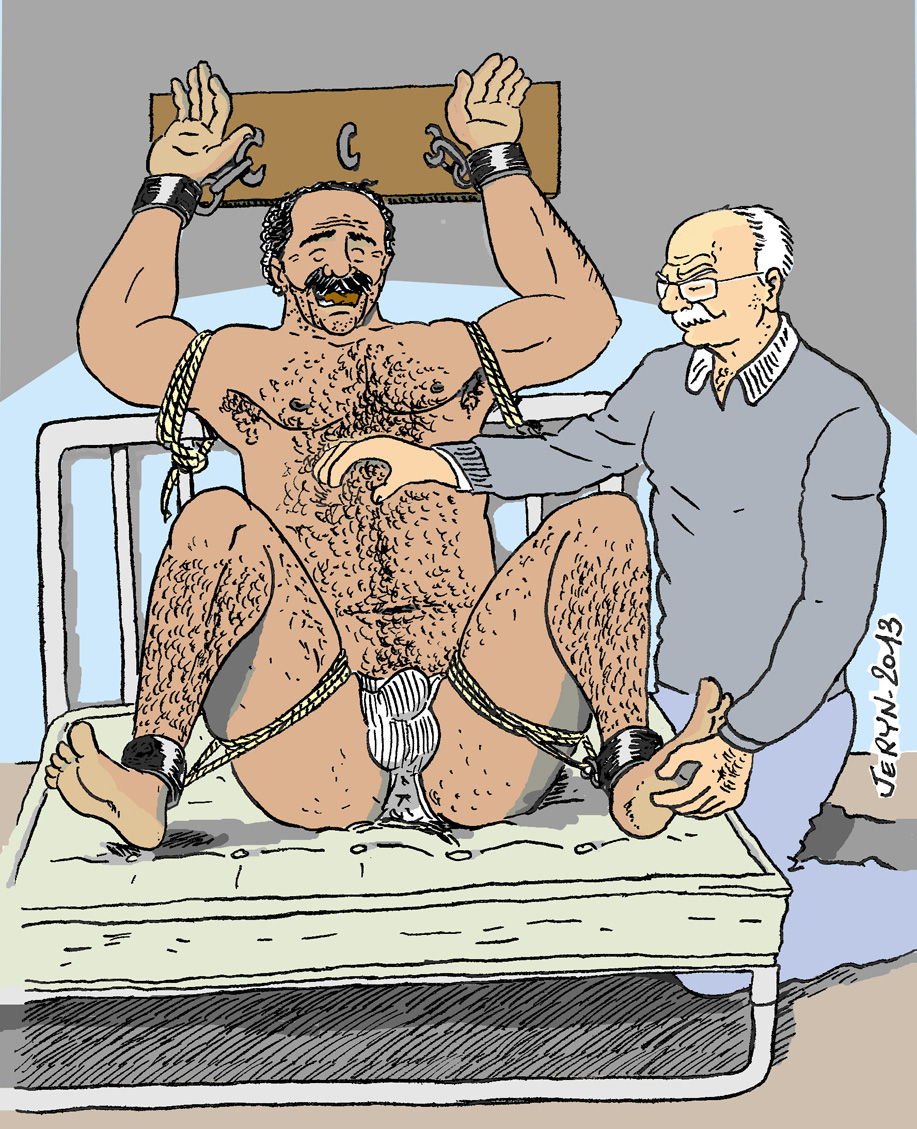 Jeryn writes,
"It's always been my desire to make up for a lack of representation of mature and older men, especially in bondage situations. I have been doing that sort of art for well over forty years (you can see some of my early efforts on my blogspot site), and I still think it is very much needed."
You can see more artwork by Jeryn at the following locations:
Metal would like to thank the artist Jeryn for sharing the images above, which are used with his permission!