This vintage image is from "Fallen Angel III – Initiation." This is Titan Media doing what they do best: beautifully documenting masculine men living out their erotic dreams. Viewers will find it easy to forget that behind the images is a production team determined to capture and explore leather and fetish in a way that has never before been done in gay erotica.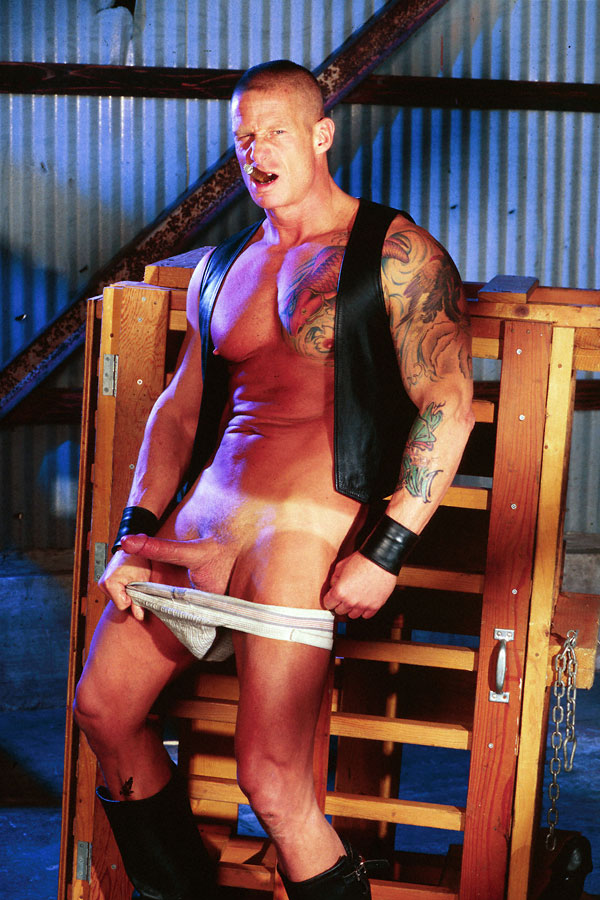 Cole Tucker (of blessed memory) leads the cast of Fallen Angel III – Initiation. As the feature opens, Tucker recalls his fall after studying truck mate Keith Webb's dreams. A desolate moonlit road is where the fallen Tucker remembers surrendering his wings. Trucks and truckers had been his downfall and he has been exploring that gritty world of man-sex ever since. Tucker takes Webb on as his initiate during the course of their truck route.
In Scene 1, security guard Mike Roberts identifies Tucker and Webb's mysterious cargo at a warehouse loading dock. After the truckers depart, Roberts leads motorcyclists Ric Hunter and Karl Hengst to a hoisted and bound Austin Masters for tit, cock and ball torture that makes Master's cock rockhard. Jay Black and Bronn Douglas, men with thick muscles and cocks, draw the attention of Hunter and Hengst while Roberts jacks, then fucks Masters. The warehouse is filled with raw men in rut: rimming, cocksucking and fucking that tear at the flesh and fill each pairing with gushing cum shots. All join into an intense group orgy with fuck circles that climax with additional cum shots by Hunter, Hengst and Black.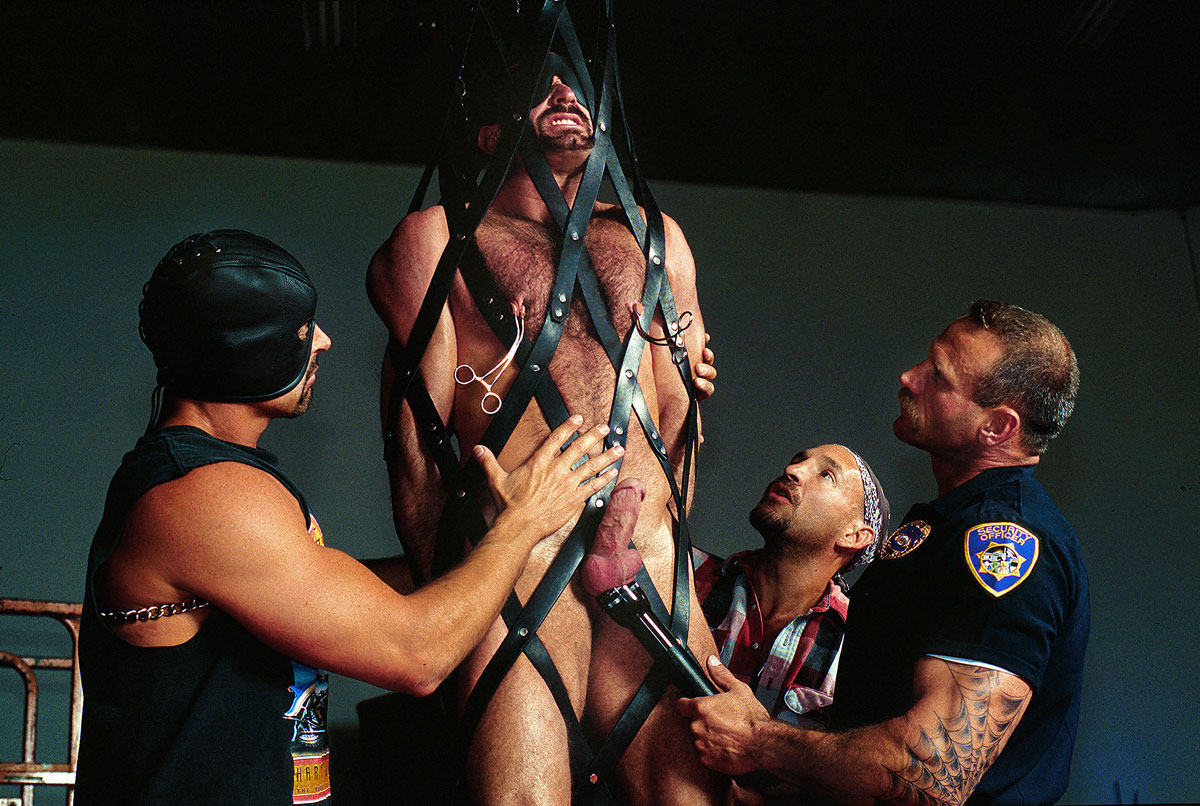 This is a hard-edged, leather-sex video in the style of a mainstream feature: real locations and real men living out their leather fantasies, all tied together by the watchful Fallen Angel.
SEVEN-MINUTE preview trailer of Fallen Angel III – Initiation here
JOIN TitanMen here