Check out these pictures from The Sneaker Boy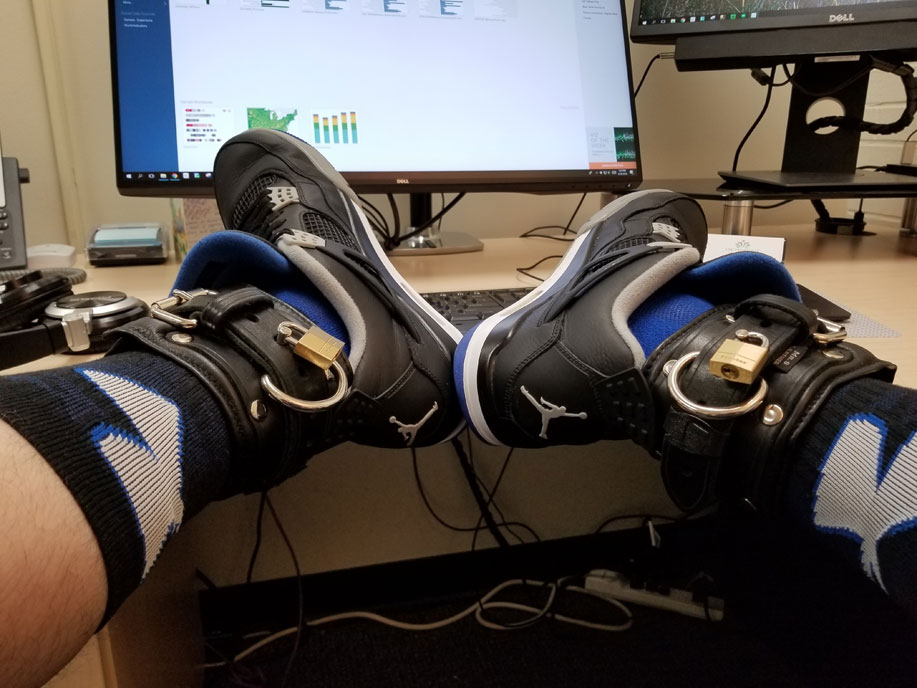 The Sneaker Boy writes,
"Discreet bondage is an interest of mine. In some of these photos you will see me in leather ankle cuffs locked on while I was at work. It was quite an exciting day feeling them on my ankles and knowing that the keys were 20+ miles away. Luckily the BON4M chastity device I was wearing helped me hide my excitement during the day."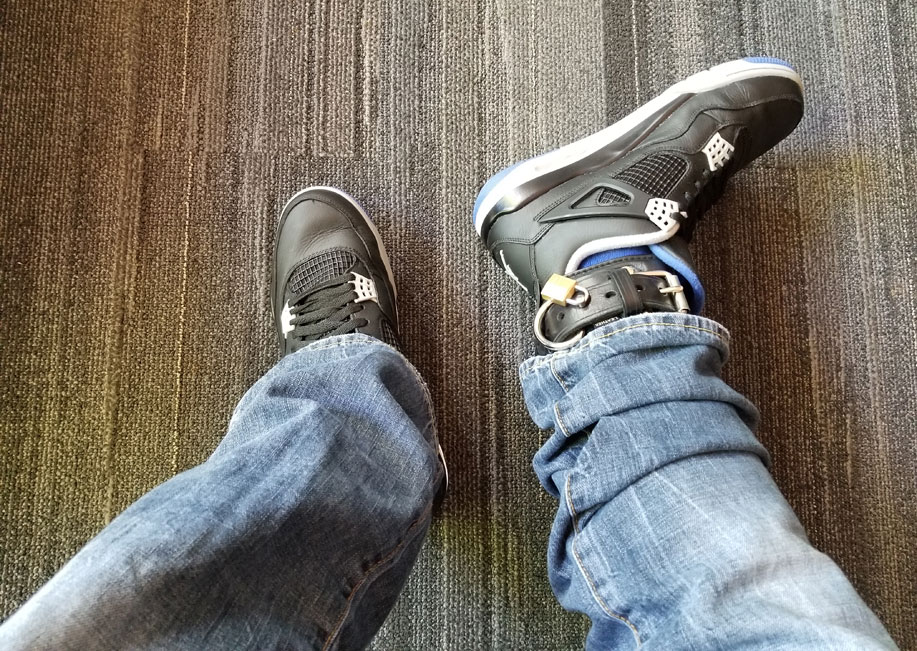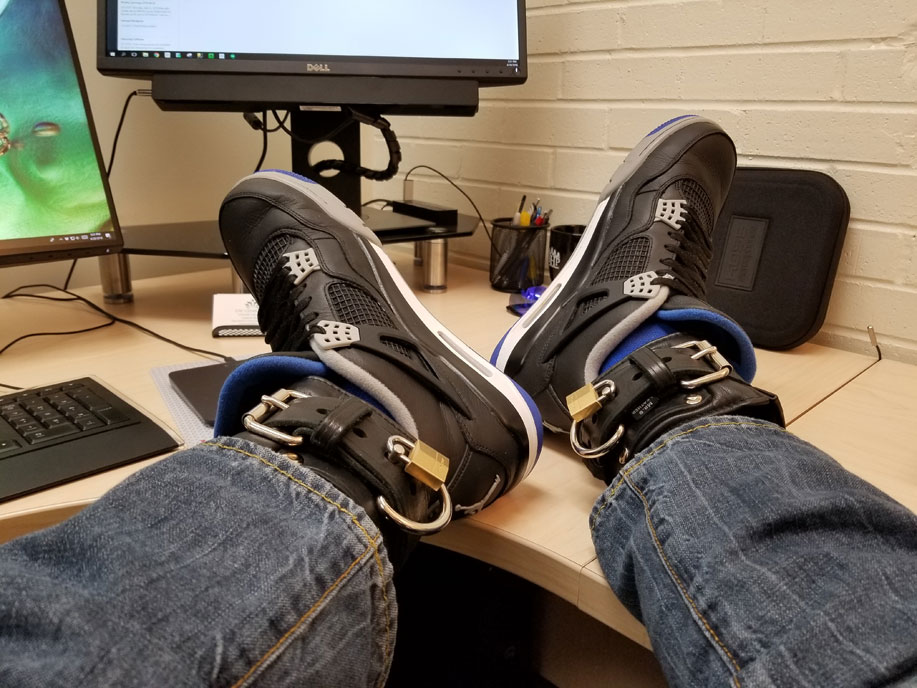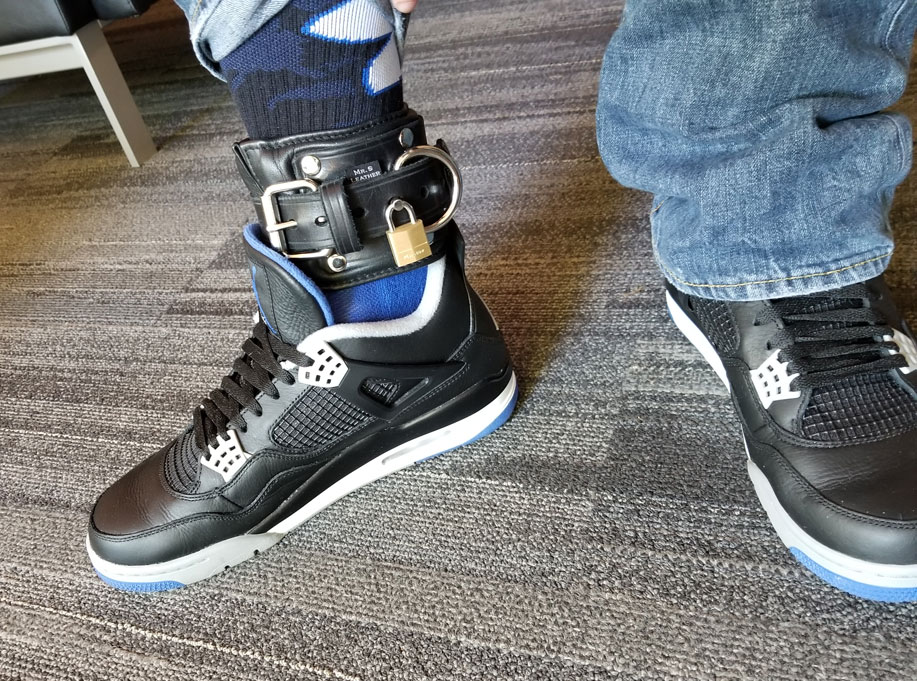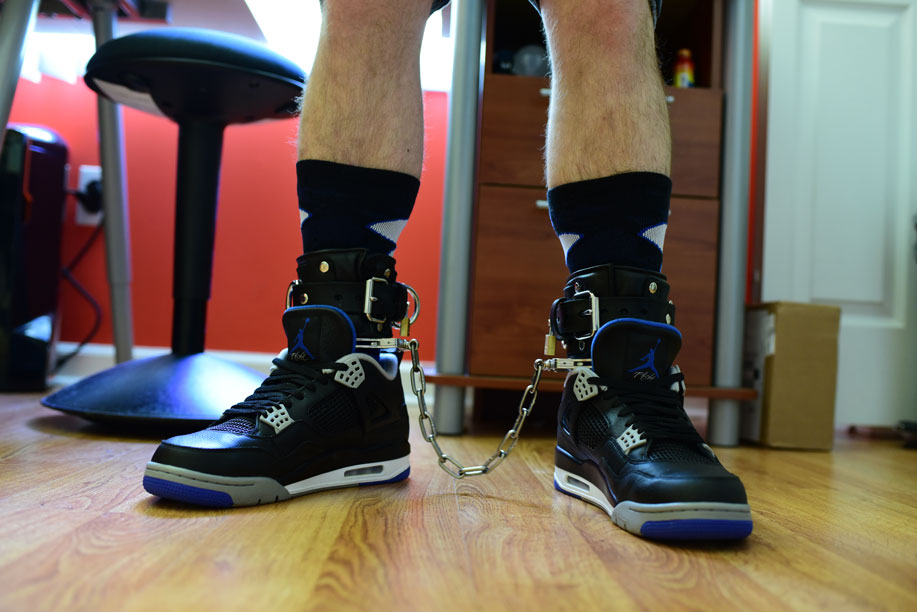 Thanks for the hot pictures, Sneaker Boy!
See more from The Sneaker Boy here — and also find him on Twitter and Tumblr