Alex Ironrod, who has allowed selections of his male BDSM fiction to be shared here on the Metlbond site, has another title available, called "The Man and the Mask" which was previously published as "Stand and Deliver"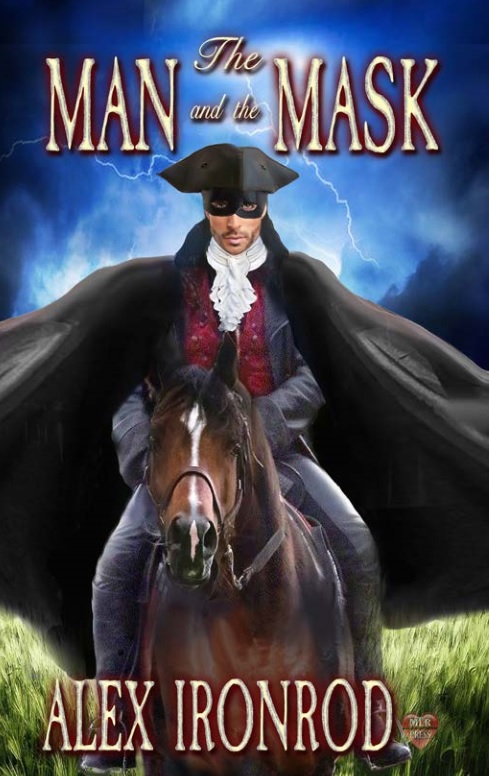 This novel is available as a paperback and as an e-book on both Barnes and Noble and Amazon.
About the author
Alex Ironrod grew up in Northern England and attended Oxford University. He has lived in Southern California for many years, enjoying the rich variety of lifestyles. From reviews, speeches and reports to scripts for film, theatre and television documentaries, Alex has been writing all his life. After retiring from his professional career, he finally started writing fiction and developed a particular interest in Gay BDSM relationships.
Alex Ironrod's first novels, the successful trilogy SUBMISSION, DOMINATION & OBSESSION were finalists for the International Leather Coalition's 2010 prize for fiction.
His current series has led two young LAPD homicide detectives through the worlds of murder, fast cars, kinky lawyers and unusual businessmen. Starting with LEATHER NIGHTS and LEATHER DAYS, the detectives find a common interest in leather and form a leather relationship.  Danger and challenges lead them to leave the department and become private investigators.  DECEPTION-PALM SPRINGS and CAGES-CATHEDRAL CITY bring the two out to the desert resort area, where they find intriguing new problems and interesting new clients.
Alex likes to vary his genres.  He has written two historical novels. RED KNIGHT RISING is the product of his interest in life during the Middle Ages. The story follows the challenges that face two young gay men, as knights under King Richard the Lionheart, when they follow him across Europe and into battle during the Third Crusade.  Ironrod's novel, THE HIGHWAYMEN, takes readers into the bawdy and dangerous world of London during the mid-Eighteenth Century.  Two very different men meet under surprising circumstances in the book. They bond together, but are forced to flee to the American colonies, when one is sentenced to death.  Additionally, Ironrod has two volumes of short stories set in different countries and centuries – THE IRONROD CHRONICLES, Part I & Part II.
Details of all his books can be found on at www.alex-ironrod.com.
In addition to giving readings of his novels at bookstores in the Greater Los Angeles, San Francisco and the Palm Springs desert resort area, Ironrod has taught workshops and classes on various aspects of the leather lifestyle and appeared on panels related to gay and erotic fiction. Ironrod is often visible at such events as International Mr. Leather (IML-Chicago), Mid Atlantic Leather (MAL-Washington DC), Kinky College (Chicago), CLAW (Cleveland), International Leather/boy (San Francisco) and Desert Fetish Authority (Palm Springs).
Now semi-retired, the author relishes other activities, including acting and directing in theatre (Three Desert Theatre League Awards), researching projects, participating as a charity board member and mentoring aspiring young actors. He has a passion for western style horseback riding. Most important are the relationships in his life, particularly with his new partner Michael and butch, as well as enjoying the camaraderie and support of friends across the world.
alexironrod@aol.com
ALEX'S BOOKS IN PRINT
DECEPTION – PALM SPRINGS
CAGES – CATHEDRAL CITY
LEATHER NIGHTS
LEATHER DAYS
RED KNIGHT RISING
THE HIGHWAYMEN
OBSESSION*
SUBMISSION*
OBSESSION*
[* A trilogy subtitled LEATHER MASTERS and slaves]
THE IRONROD  CHRONICLES – PARTS I and II