By Kinkytwinkboy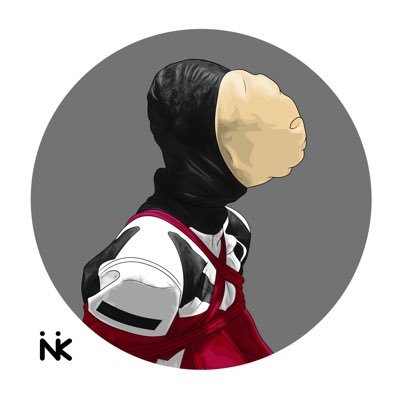 It all started with a curious chat online. The guy seamed pretty eager to meet, and we messaged a bit before we made a plan to meet. I was told only to bring my phone and the clothes I was wearing, nothing more. It was a pair of leather jeans and a hoodie plus a pair of AF1. No underwear allowed.
I took the train to the station I was told, and it seemed I was the only one there. After some time I got a new message with directions of where to walk just a few minutes away. A car was waiting.
He greeted me with "finally" before he quickly locked on a steel collar that was attached to the seat. "Shit I didn't know, we didn't plan that."
Before I knew I was also cuffed and told to behave, or else I would need a gag and hood too.
We were to drive to a cabin, and this was where the surprise was.
We had been talking about bondage, so it wasn't all a shock to be secured to the car, although it didn't make it possible to change my mind.
After some time we arrived at the destination. He unlocked the collar from the car, opened the door and dragged me out.
I was still cuffed and with the big heavy metal collar on.
The cabin was at a remote location and there would be nowhere to run. "Fuck what have I done?"
Horniness can be an enemy sometimes.
He led me to the cabin and opened the door.
The first thing I saw in the living room was a bed with segufix restrained to it. This would be where I was to sleep for the night before further transport in the morning.
I asked what the plan was, and that we just talked about trying some bondage and such.
He whispered in my ear, "I see that you are very hard boy. Today you sleep in the segufix, tomorrow I bring you to the playroom, you want to leave?" I didn't answer.
I then was quickly secured to the beds, leg and arm straps tight on, before a catheter was inserted. "This is gonna be a nice drink for you in the morning. Good night boy."
He then left the room, and it was all silent.
It was a very long night. I didn't sleep much, and the catheter wasn't very comfortable. I managed to get some sleep, but not much.
All I could hear when I woke up the was my piss filling the bag. No other sounds.
After some time, it could have been minutes or hours as it's hard to tell when restrained, he woke up and returned. He started eating his breakfast before he was to ready prep me for my next transport.
I got one banana and my piss to drink before I was put in a heavy leather straitjacket and leg cuffs. Then I was escorted to the car outside. Before I knew it he opened the trunk and pushed me inside and locked it. I was now in the dark trunk of the car. My dick had never been this hard before. Not long after the car started driving.
I was thinking that this really wasn't what I was agreeing to. I just wanted to try some bondage, but was it my fault? I mean we didn't agree to any special time limit, but it should be obvious not to keep me for days against my will right?
After some time we stopped. He opened the trunk, but just to check on me. Then he whispered, "Are you looking forward to some suspension and more time in the segufix Boy?"
Then he closed the trunk.
Shit, I really messed up, but why did all this make me so hard? As I was not wearing any underwear it was hard to hide the big hard-on going on there. Wearing the straightjacket and leg cuffs really was a hot thing. It sure was really frustrating, too. I hadn't wanked for a few days before I met this guy, and now I had been restrained for 12-14 hours! And not being able to touch myself and himself didn't make an effort to tease it other than the restraints.
Finally we stopped again and this was the final spot. He opened the trunk, took me out of the car and led me to a door. It was hard to walk quick with leg cuffs and even harder to walk the stairs.
When we entered the apartment he locked two heavy locks on the door. What kind of place was this?
I was led to the toilet to take a piss, the straitjacket and leg cuffs removed and heavy leather cuffs restraining my hands and feet.
Before I knew it I was led to a metal stand on the floor, and he restrained me to all the attach points like an X, before he dragged the chain toward him and I was lifted into the air. Then he stopped and I was a few meters off the ground. My hard-on was really pulsating of horniness, and it was all free for him to tease.
Little did I know that he had a Milker!
"Fuck! I've only seen those online and it seems pretty intense." Before I knew it, he lubed my dick and put it in.
At first it started slow, but as I shot my first load he turned it up a bit. Then I shot another joke and he turned it up again.
Seems like his mission really was to drain me.
And after four loads he really did. I was all empty, even of pre cum.
He told me I would be let free in the morning, but first I had to sleep in a heavy segufix with metal framings on the bed, and while wearing a light hood.
The night went slow. I was in another segufix, but this time it was more restrictive.
I woke up in the morning by someone who played with my dick, something cold touched it. It took me some seconds to remember what position I was in, and I was not able to see who was playing with me. Or was he?
I had a strange feeling in my dick.
After some time I was let go from the segufix, dressed and finally the hood was removed.
What started as an online chat ended up with 48 hours restrained. And that wasn't all. I was sent a picture by a sadistic friend, apparently he had been let into the apartment in the morning to lock me up in chastity. As I came four times with the milker he said I deserved at least two months locked before I was to meet him. "I normally cum twice a day, but with this heavy metal cage it was no cumming for me for quite a while."
This was only the start of some very hot meets in the future.
Please note, consent is the key for this kind of play. Most of this is a real story and some is just a very hot fantasy. Play safe.
—Kinkytwinkboy