A video at Serious Male Bondage called "Iced" features Jimmy USMC. Check out these still images from the shoot:
In this video, available at Serious Male Bondage, Jimmy USMC bolts himself down in a basement dungeon using Ice Locks. This scenario hits so many hot buttons for me. (I have been playing it in full-screen mode on my 27-inch iMac at full volume.) I really like the sounds of the metal shackles and the padlocks as he restrains himself, plus the sound of the insulation as he applies it to the Ice Locks. He has spaced the chains just far enough apart for him to be challenged in the four-point restraint position, without the lockdown points being too far to give him enough wiggle room to prevent cramping and loss of circulation. That means he is good for a nice, long ordeal.
Of course there is the awesome sight of this hot, muscular guy — and those awesome tattoos! (For me there is nothing hotter than a guy with tattoos.) The way he hesitates about seven and a half minutes into this video, just after clicking the lock at his left wrist but before moving to the final one at his right wrist a minute later, really matters. Up until now he can still back out if he wants. But then, just after that 9-minute mark, the final click. It takes him a few tries to get that last lock to close, thus finalizing the inescapable predicament he has locked himself into. I really like watching the first few moments after he has done himself in. Watching him adjust his position as best he can, watching him tug on the wrist chains and then tug harder (they won't budge). And then, his words of glory: "Holy fuck — this is fucking sweet!" Yes, it is! Well-done, Jimmy USMC, and well-done, Serious Male Bondage!
I'm wondering how long he is going to end up in that spread eagle? As someone who has experience with Ice Locks himself, I have found that it can take several hours for them to melt. One thing he has going for him, though, is his strength. He's obviously no stranger to the gym, and with all that strength he might be able to pull just hard enough to get the ice inside the cylinders to break. However, the insulation he has added around the cylinders of the ice locks looks thick, and that will prolong his predicament.
This is one of my favorite videos! Some tips:
Subscribe to Serious Male Bondage here (recommended).
And, an important safety note: Whenever you do any kind of self-bondage like this, always leave yourself an out. That means if you are going to lock yourself TO something like eyebolts in the floor, or IN something like a cage or box, be sure that someone is within earshot in case something goes wrong. (In the video depicted above, Jimmy USMC does not have a key between his legs, meaning that when he gets his arms free in another hour or three, he's still going to be bolted down by his ankles.)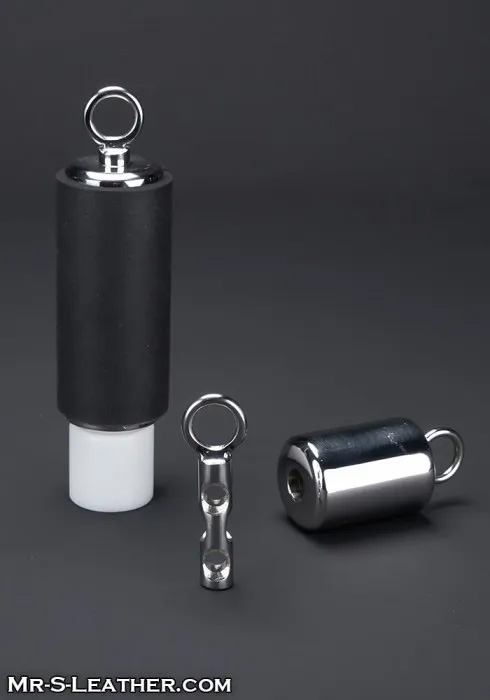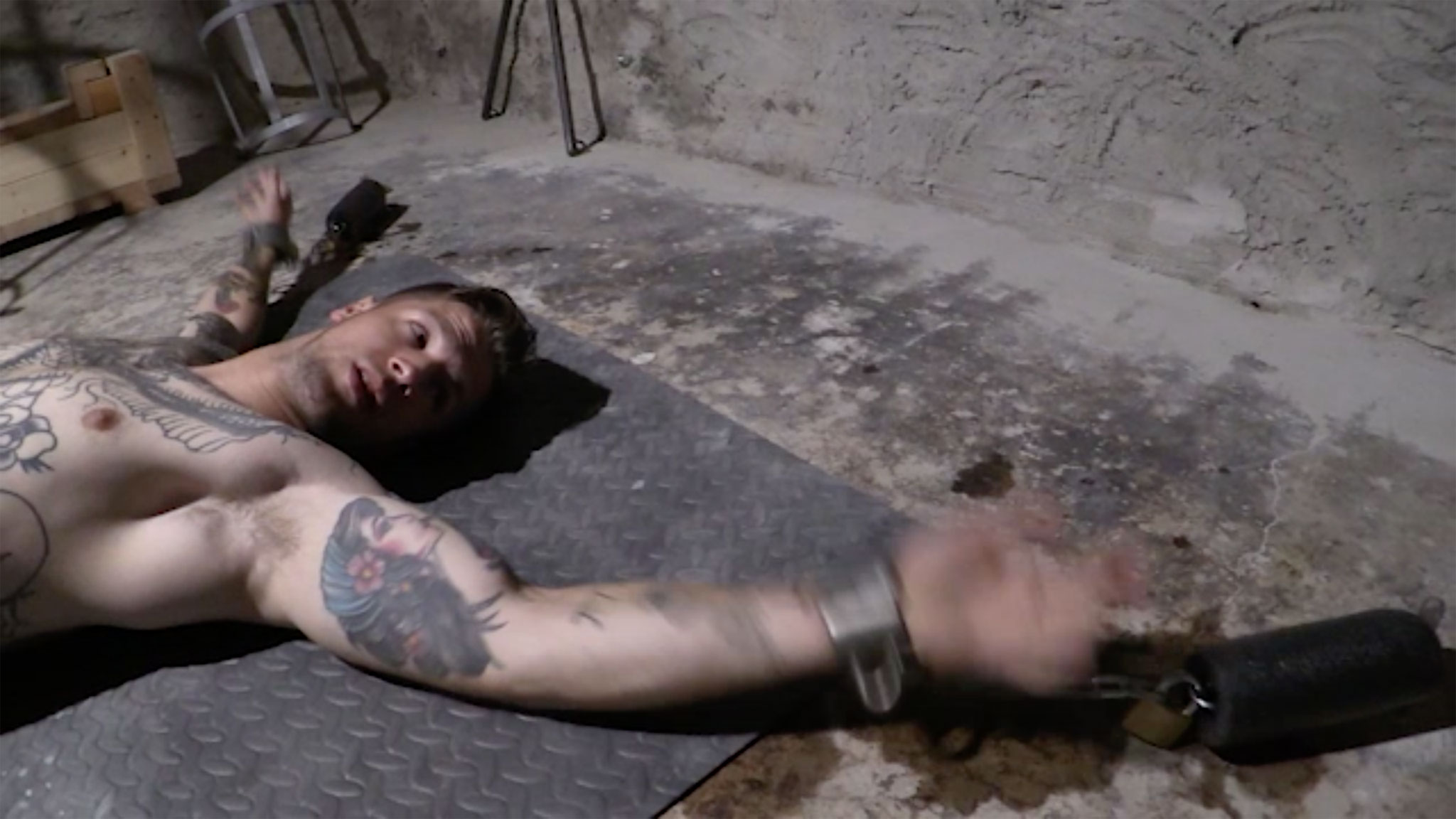 Note: Jimmy also goes by heavybondage4life and for_heavy
Find him on Twitter and Just For Fans