By Atlanta Stud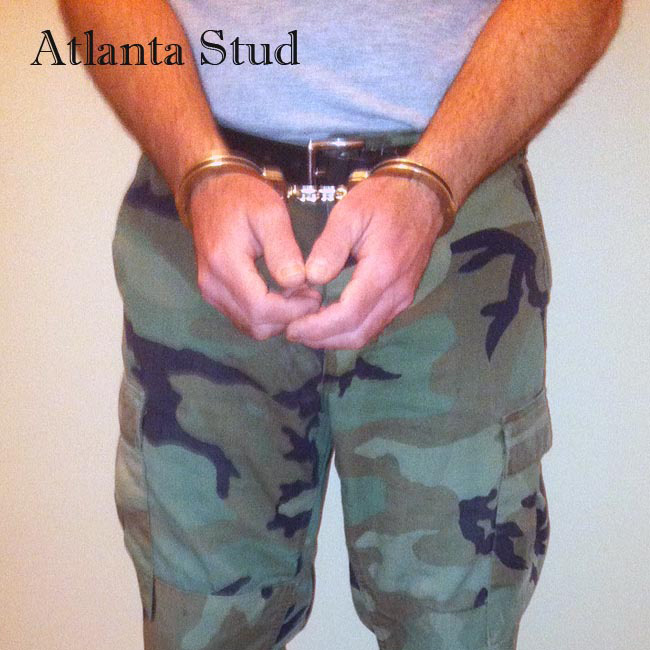 A few moments later Daniel was ringing the bell at Zac's. Zac made his way from the bedroom to the front door, carefully opening it so that he wouldn't be on display to any potential neighbors passing by. Daniel entered and took in the sight of his well-built neighbor locked in steel — and he again liked what he was seeing. Just like Nick, Zac looked great in steel restraints.
"Well boy, looks like you're in a bit of a pickle, doesn't it? How long you been locked up, boy?"
"Since last night. Actually had to try and sleep like this, and that's not easy."
"Well, do you want out, or do you want to stay locked up a while longer?" Daniel said with a wicked grin and a wink of the eye.
"I think I'm ready to be set free," Zac said as he offered his locked wrists to Daniel.
Daniel instead handed Zac the keys so that he could watch him remove the manacles himself. He enjoyed watching a guy unlock himself every now and then. Zac then handed over the transport set to Daniel along with the box they came in.