This Saturday, December 30, at 10 pm at Rockbar, it's a very special Saturday Eggplant to close out 2017. (Next year they will be back to Fourth Fridays).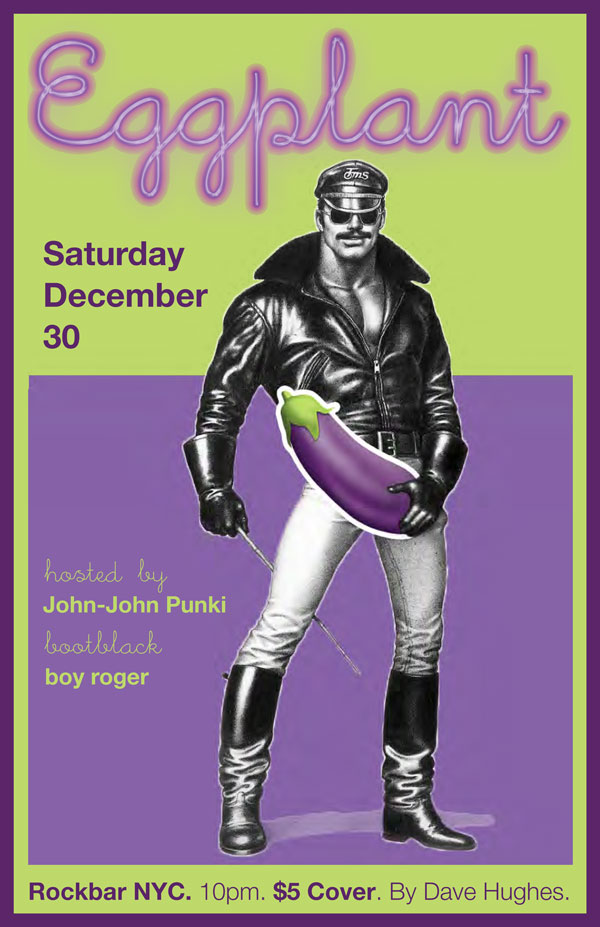 Big badass boots, full-rubber encasement, football pads, leather aprons, rugby kit, Langlitz and Wescos, harnesses and jocks are welcome at Eggplant. Breeches and leather uniforms are very much appreciated. Whatever turns you on.
Rockbar events page here.