By Nitro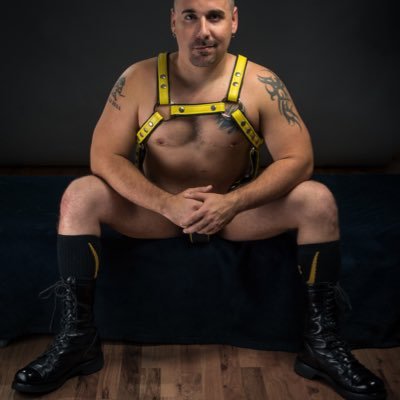 We rode down the elevator with his hand pressing against the monster in my ass, causing me to moan EVERYTIME he pressed it.  He was pressing it with each floor we passed, and for any floor the elevator stopped on he pressed it hard and held it in deep the entire time the door was open.
"Are you ready for a fun day boy?  Didn't you say 'Feels amazing SIR- it wants to be your toy for you to enjoy!  I'd stay this way ALL day if you wanted SIR' weren't those the last words you spoke?"  He said while holding the plug deep in my hole.
"MMMMPPPPPHHHHHHMMPPPPPHHHHHH" I was trying so hard to articulate that I can't possibly stay this way all day – i just can't do it – it sounded so hot – but FUCK.
"That's what I thought.  You know you're right where you belong don't you?" He said quietly in my ear just before he turned and looked into the dark tinted lenses of the urinal hood.
I slowly kneeled down by his feet on the elevator floor as he rubbed my rubbered head. "Good boy – that's what I thought."