Check out BoundMike at Folsom Street East — he got locked in a set of Irish 8 rigid handcuffs. He is also wearing a Noke padlock on a chain around his neck and, and a metal cock cage!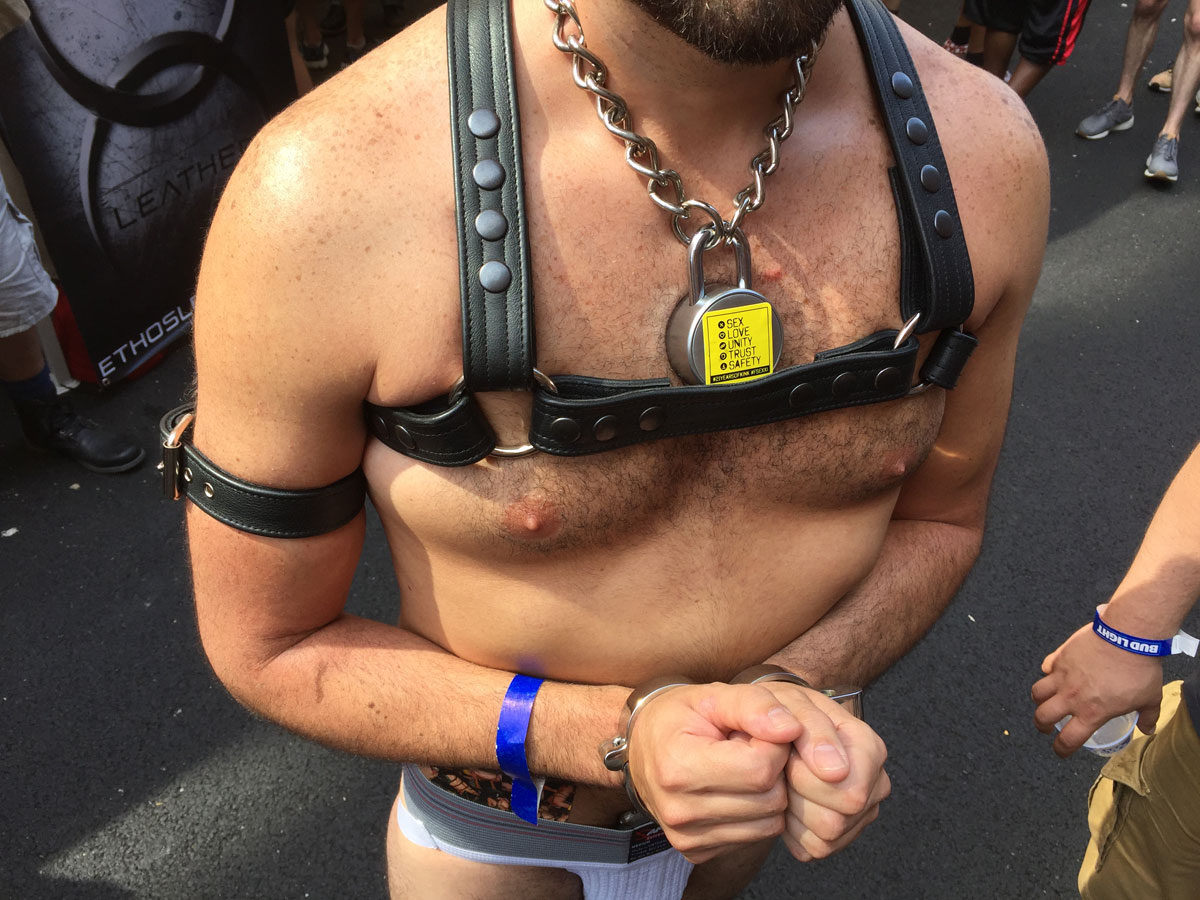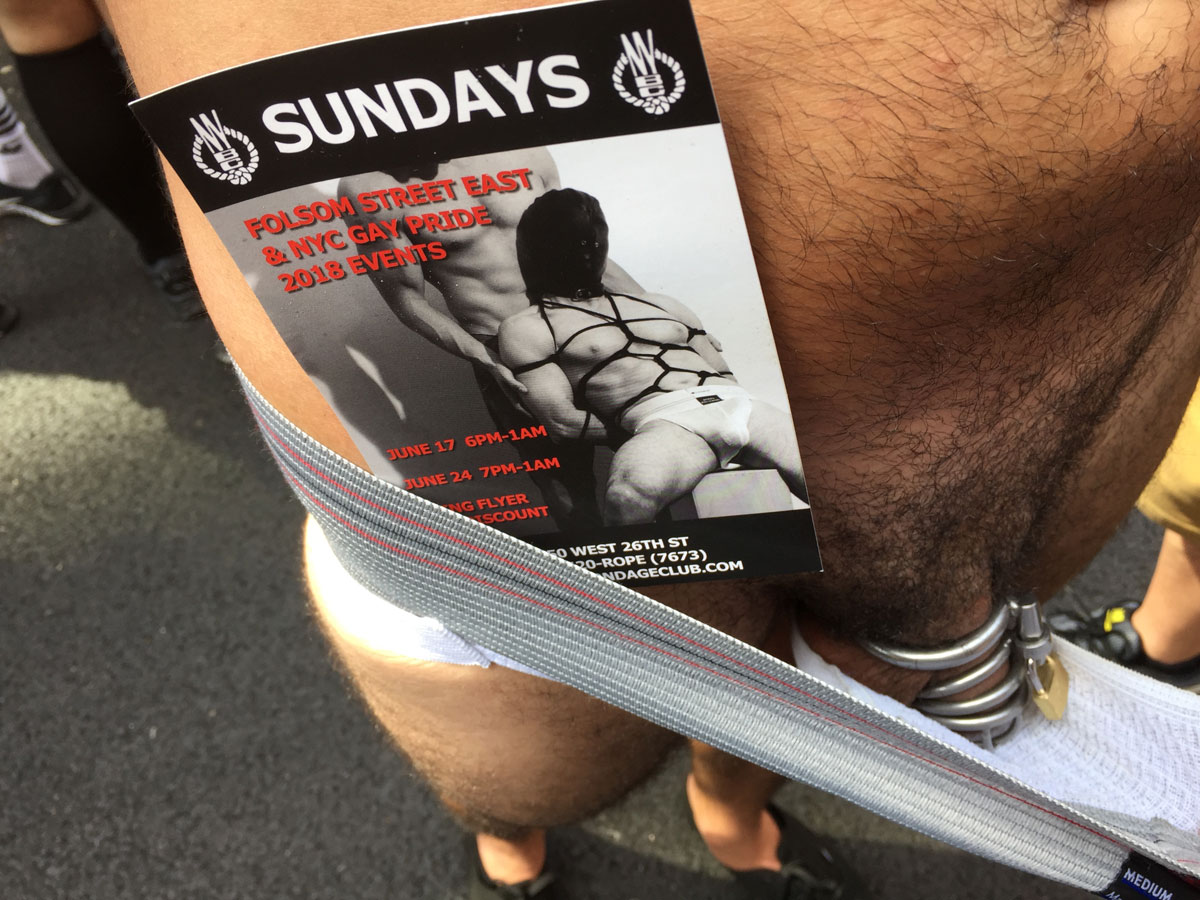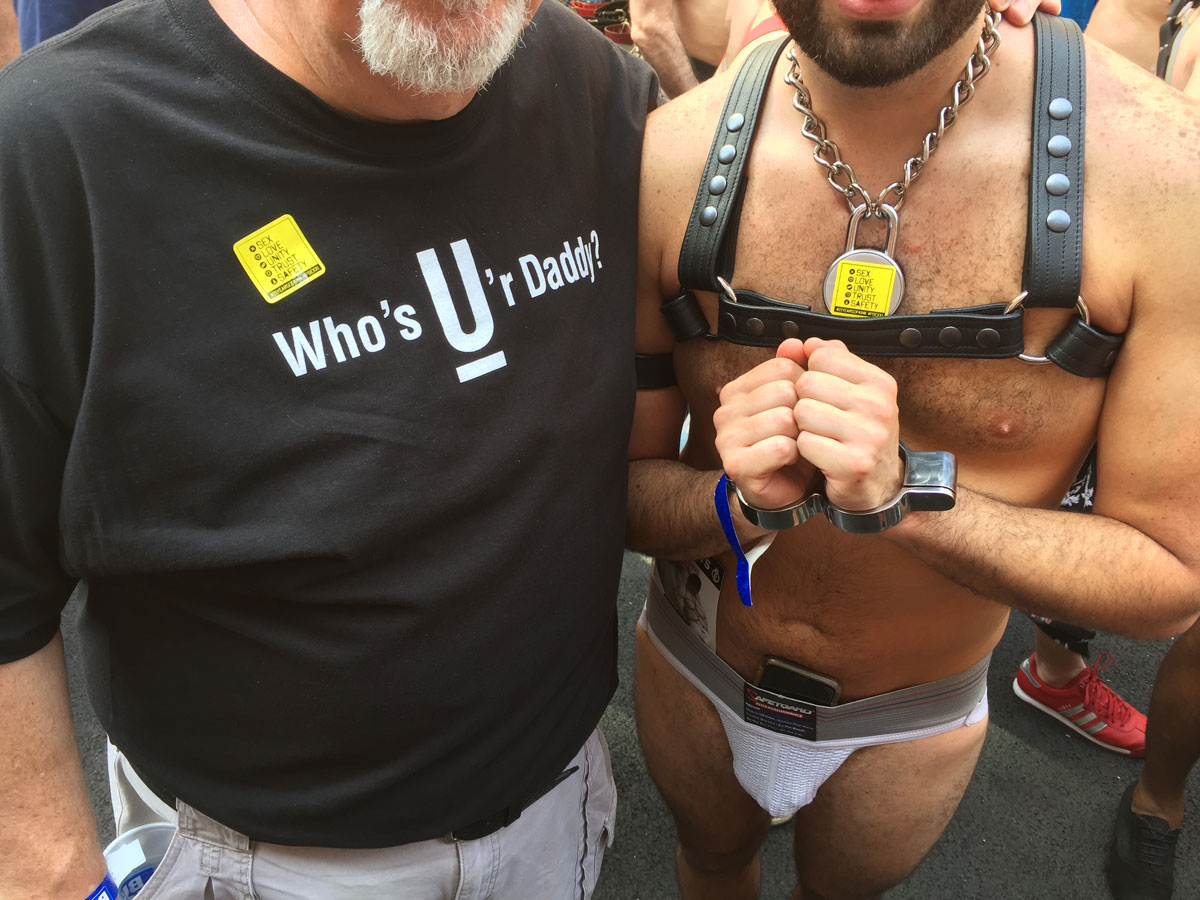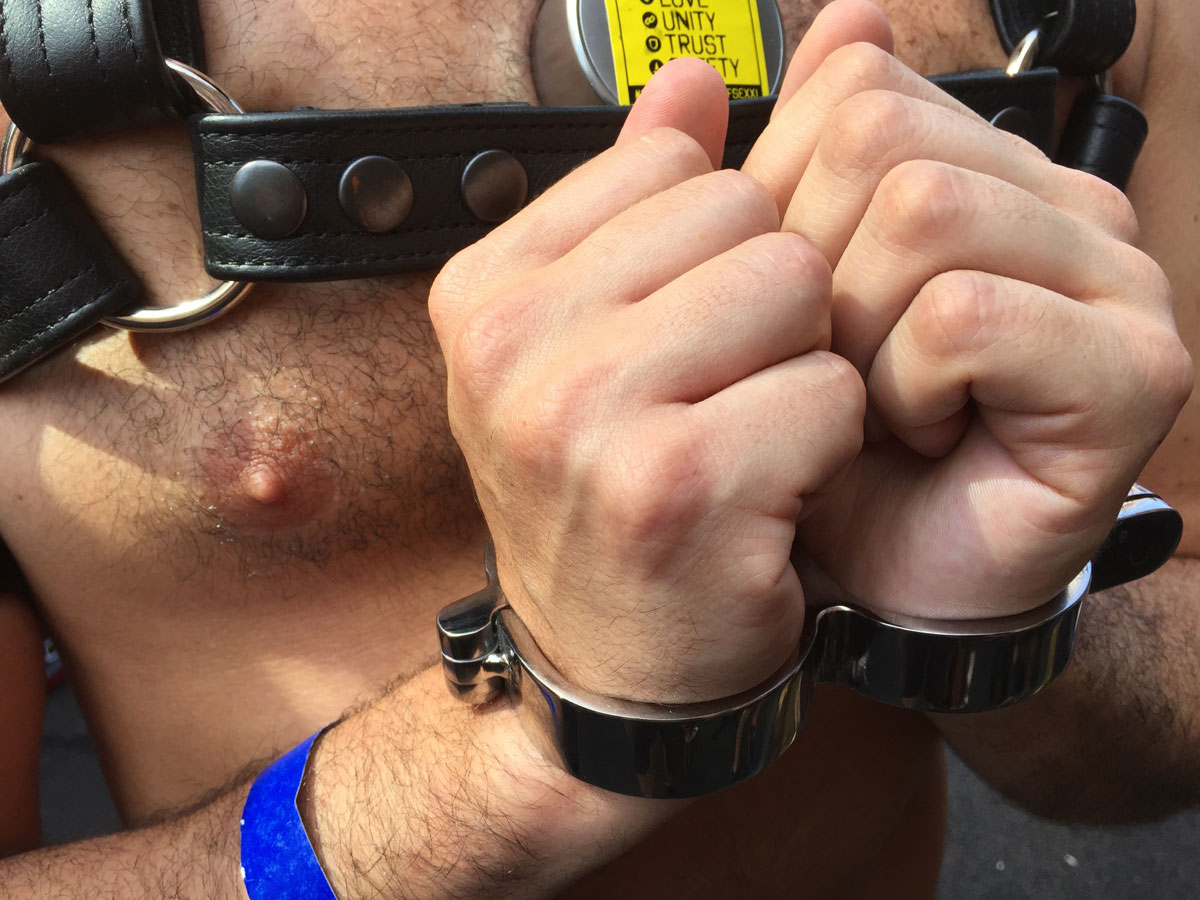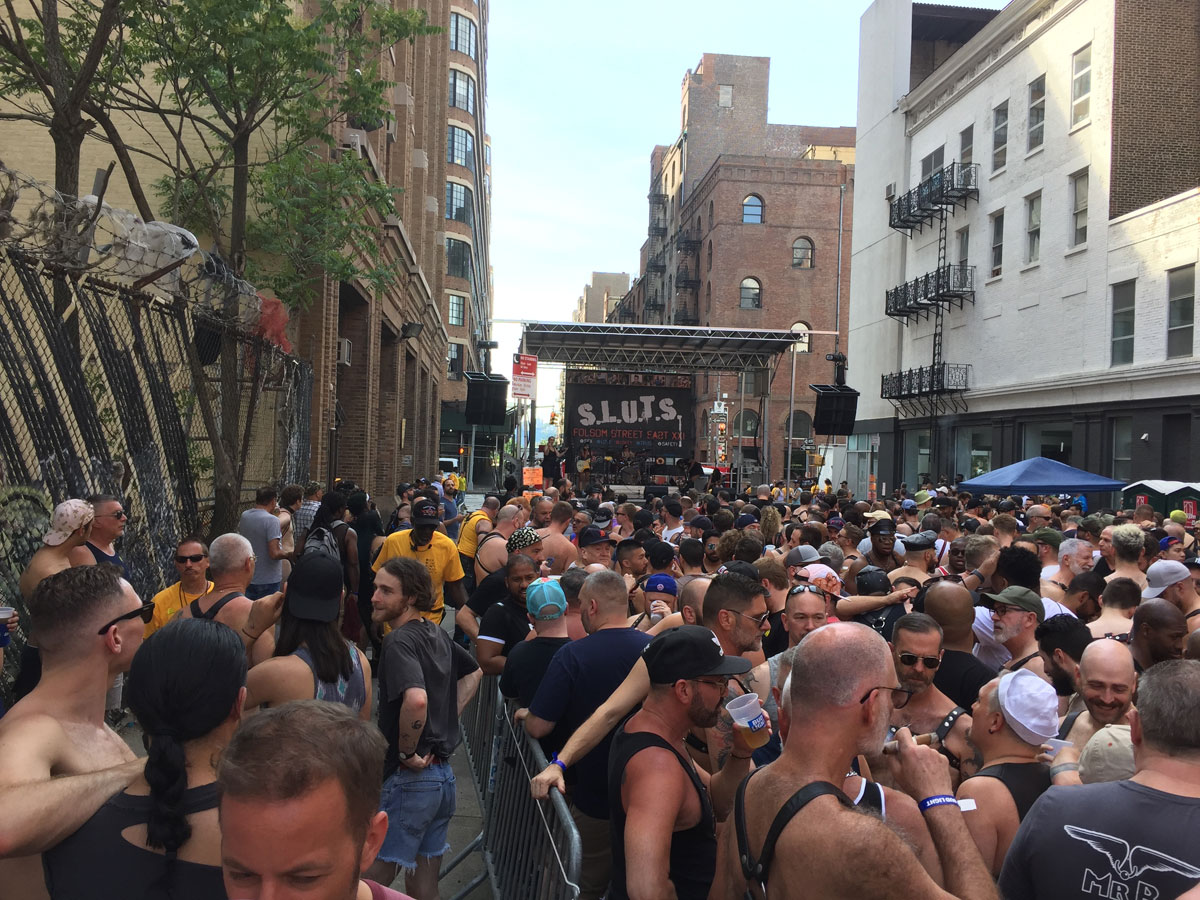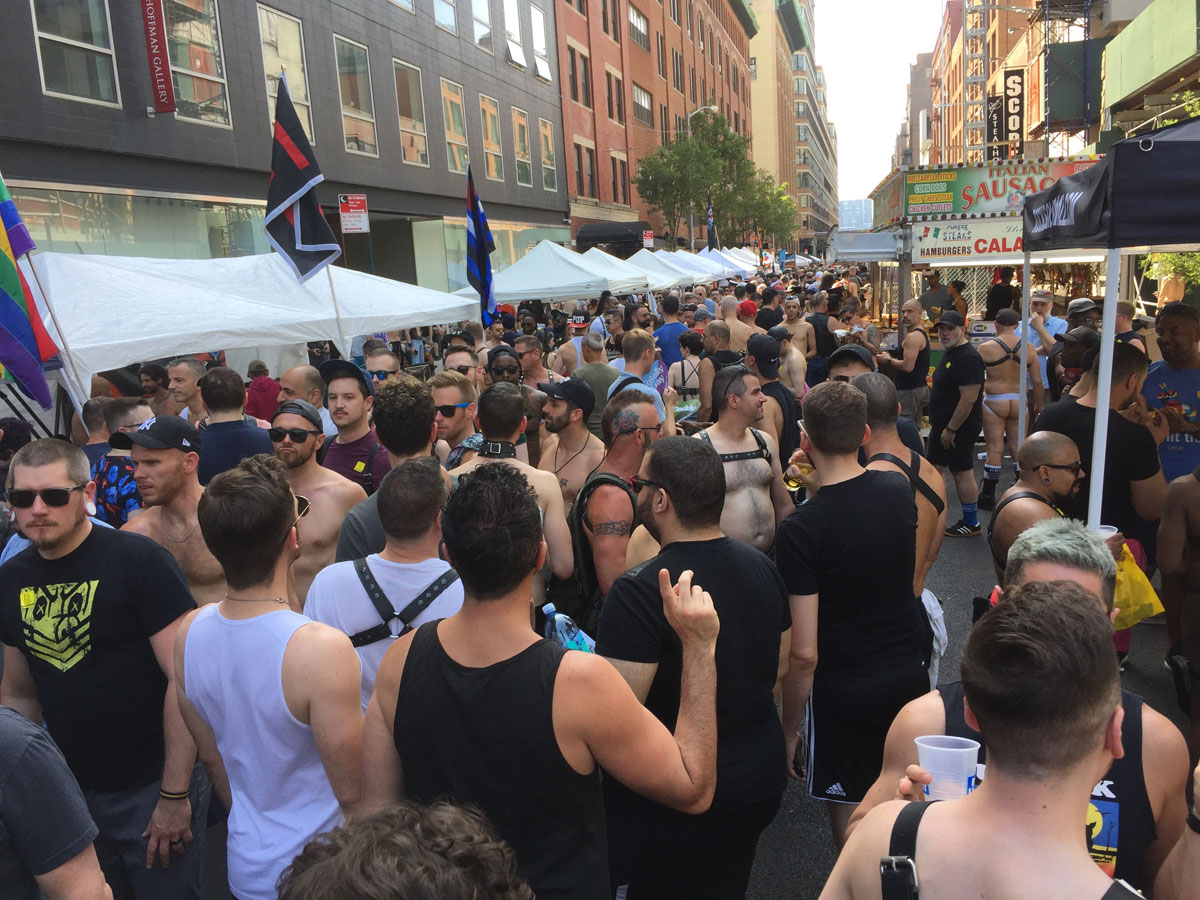 You can look BoundMike up on Recon. He's also showing off a postcard for the New York Bondage Club.
Speaking of the New York Bondage Club, be sure to check out their after-Pride party this coming Sunday (June 24) after the parade!