In a collection of male-on-male bondage stories called "The Scott Chronicles," preppy Mike writes about his bondage adventures with Scott, a paid escort who has a huge cock and is amazing with rope. Mike was so enthralled that he got Scott to leave the escort agency, set him up in his own house, and worshipped him as his personal bondage Master for over ten years. It all begins with "The Corporal Performs," in which Mike writes about his youthful bondage experiences in the Marine Corps.
There are also three stories about The Training Center/Academy, the legendary BDSM institution where Scott and Mike spent one memorable weekend.
This collection is highly recommended. But much of the action is "do not try this at home," so please be advised and forewarned!
This is an eBook on Kindle, but you don't need an actual Kindle device to read it.
Click for The Scott Chronicles: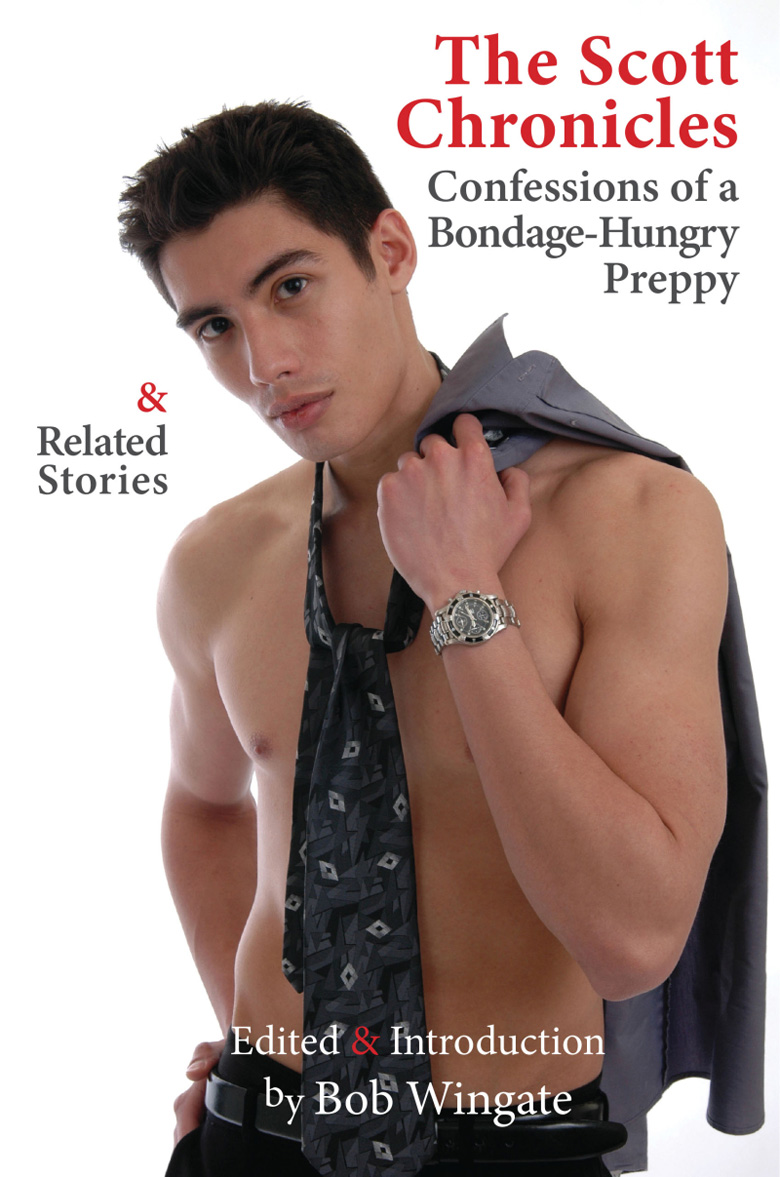 This is the latest — and, to date, my personal favorite! — in a whole series of eBooks by Bob Wingate, who is the editor and publisher of the legendary Bound & Gagged magazine.
The other eBooks from Bob Wingate are here
See Bob's official website by clicking here