This print magazine — Pledges & Paddles Volume IV, published by Outbound Press in 2000 — has 64 pages of stories and pictures about frat hazing. All the stories feature male-on-male bondage, and many also have themes of humiliation, homoerotic pranks, and sex. Among the most memorable of the "true" stories is one called "Ex-Marine Pledges a Frat," which was a prequel to a much longer story called "The Marine and the Sissy."
In addition to the fantastic collection of stories is a large number of very high-quality photographs, as well as several hot, full-page illustrations by the male erotic artists Cavello, Leo Ravenswood, Sean, and Titus. I am impressed with the quality of this publication, which is one of many specialty issues of Bound & Gagged compiled back in the day by the publisher Bob Wingate.
Bob's website is here, although he has not updated it in some time.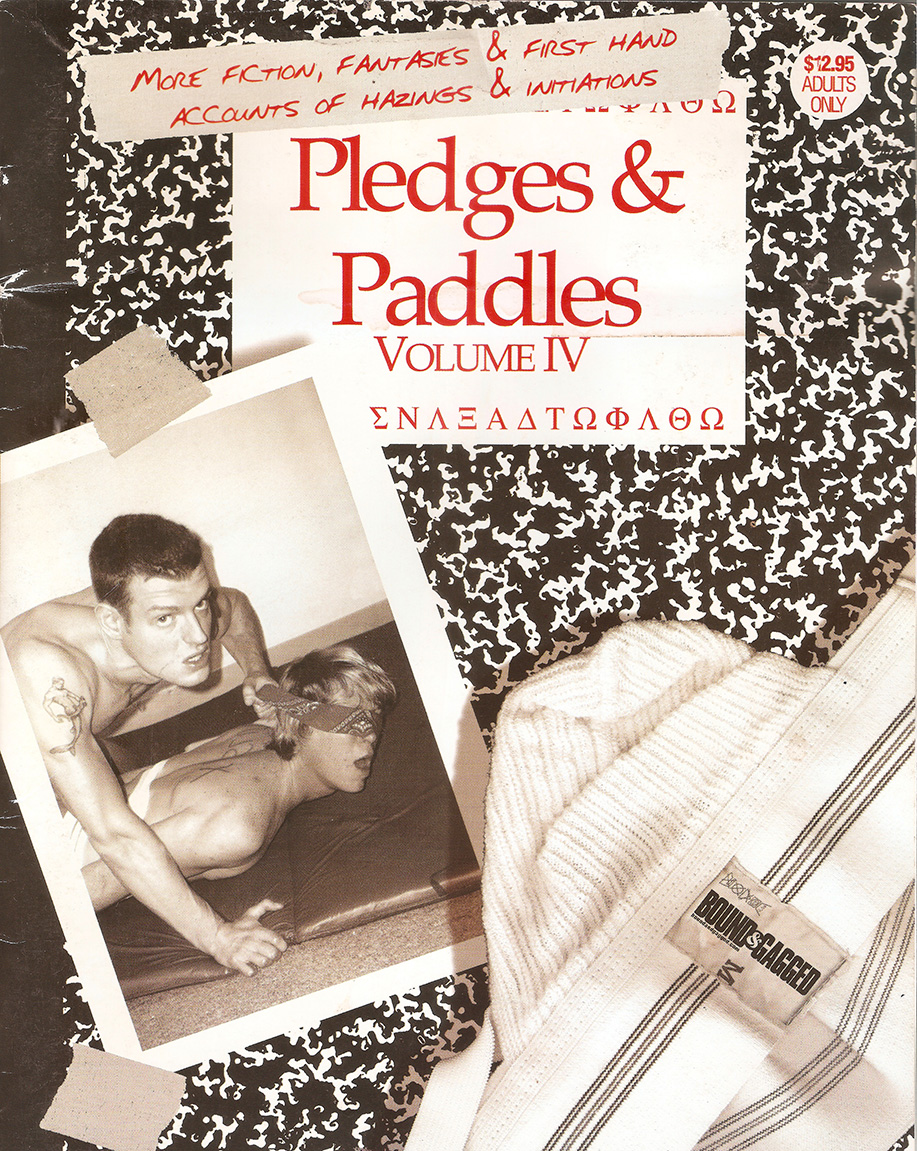 I will be mailing this magazine, along with two other regular issues of Bound & Gagged, to SpacePupSilver, who is working on assembling a complete set. Are there any other collectors of these magazines out there? If so, who's got what? I encourage anyone who has these to give them away or trade, rather than sell.