There's a three-part story over at Gay Demon by the author who goes by the name of Kevin's Path. It's called "The Enslavement Of Ding-Dong," and it is just as sick and twisted as you'd imagine from this author!
Click the image below to read all three chapters: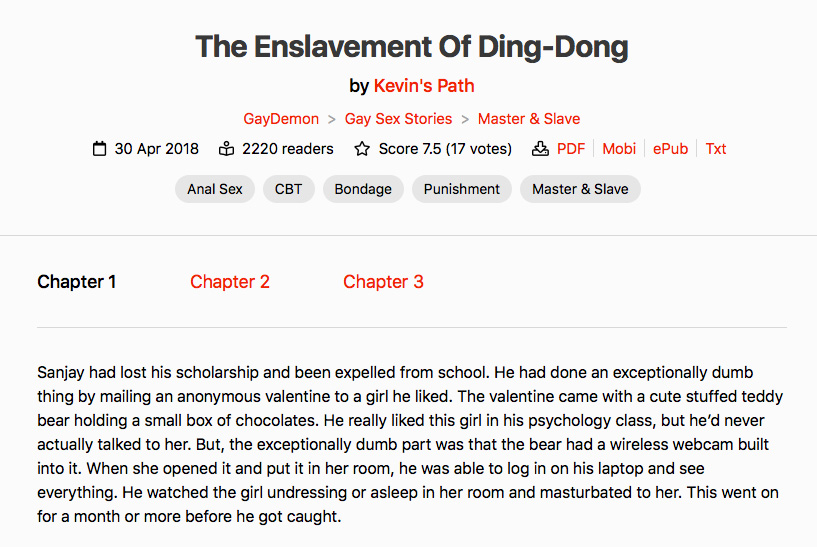 MORE stories by Kevin's Path available at Gay Demon here, as well as in the Metalbond Prison Library here.