At Bad Boy Bondage. Preston Lee breaks out the hot wax and gives slave Dean Daniels a good painful coating of it.
Then the master drags him up and face fucks him before they both are spurting with cum!
For the video of this shoot at Bad Boy Bondage, click here.
BONUS: Metalbond readers get a discount offer at Bad Boy Bondage!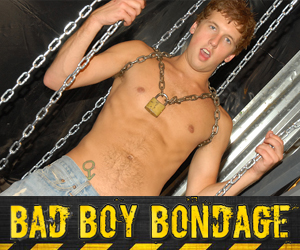 And … if you like this physical type of guy, also check out Bad Boys Boot Camp