If you are in Berlin, you might want to check out a presentation, "Hojojutsu, the warrior's art of the rope," taking place on Saturday, Dec. 7, from 7 to 8:30 pm at the Samurai Art Museum.
Quote: "Using hemp ropes, Hojojutsu taught soldiers and policemen how to tie up and control prisoners during arrest, transport, capture and interrogation. In medieval Japan, where ropes symbolized a connection between the material and spiritual realms, hundreds of aesthetically refined rope-tying techniques thus came to be developed and respected not only the religious beliefs of the times, but also took into account the Confucian sub-division of society into castes."
Then, on Sunday, Dec. 8, Yanagi Berlin will host a "practical introduction" to Hojojutsu with author Christian Russo, author of a book on the subject: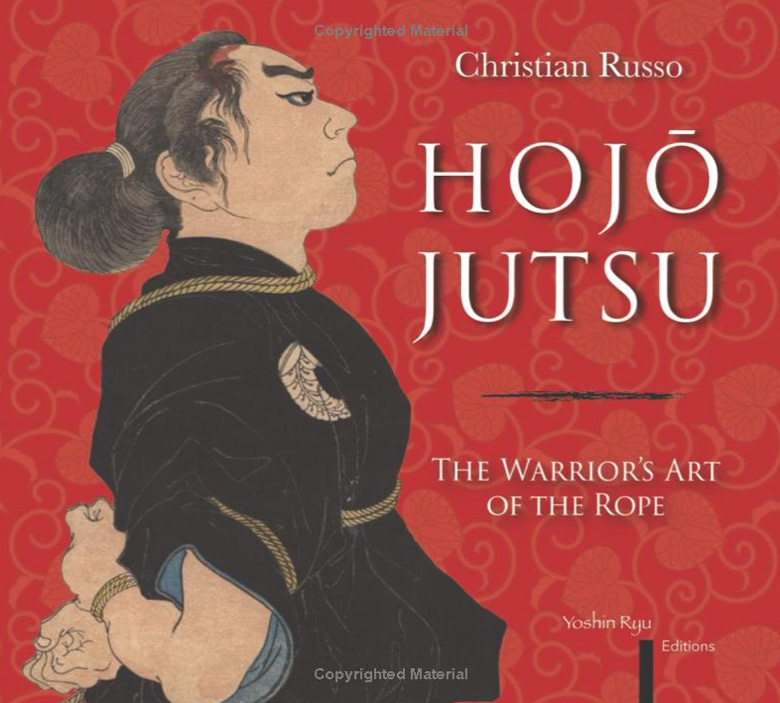 More information about the talk and practical introduction available here.
Author Christian Russo's Facebook for his book is available here