Shown here is foot combat armor made for Giuliano de' Medici, as a gift from Maximilian I, on display as part of "The Last Night," an exhibition at the New York Metropolitan Museum of Art running until January 5, 2020. This armor dates back to the year 1515. It includes a metal codpiece, which, according to the museum, is a rare thing to have survived all this time!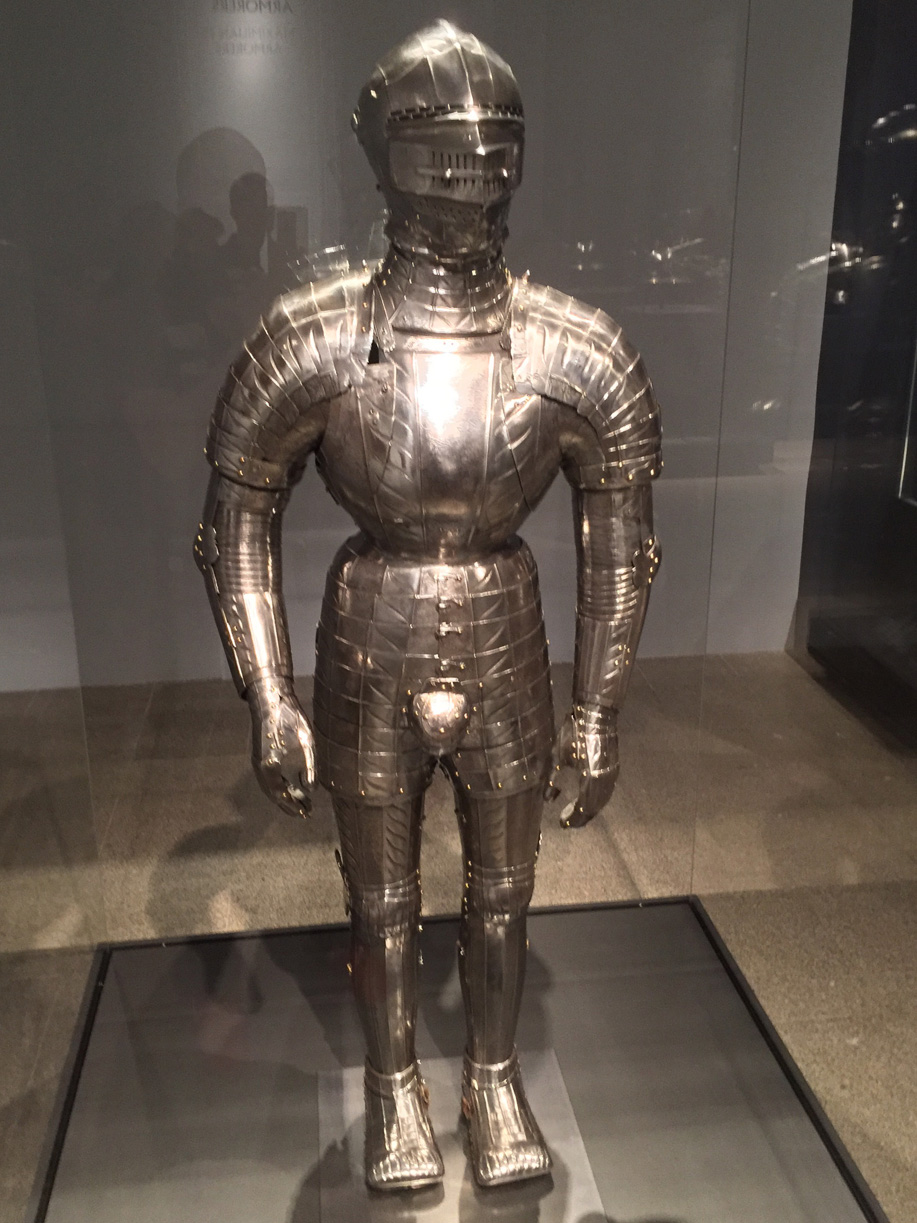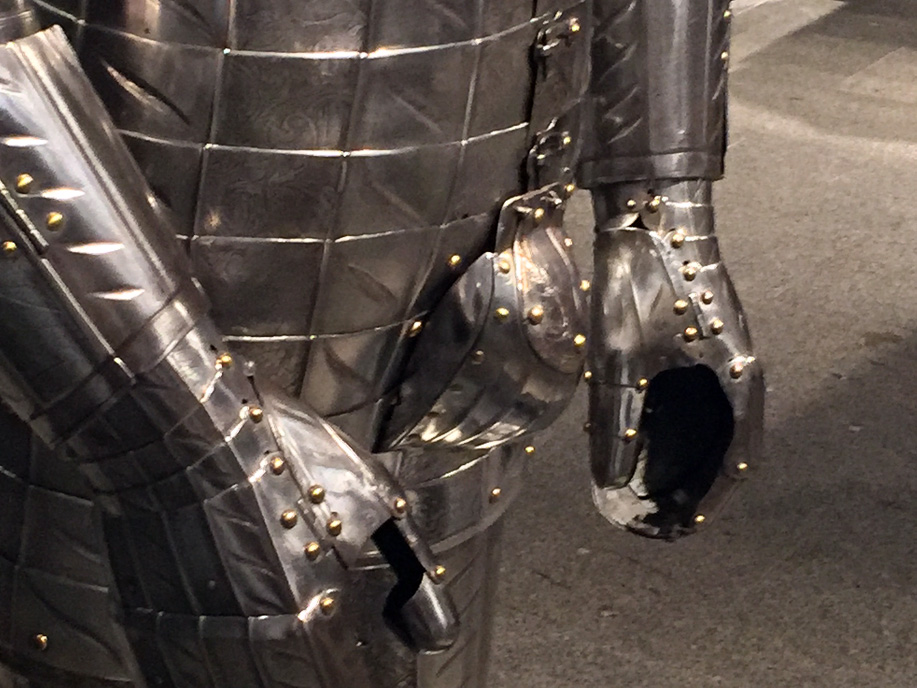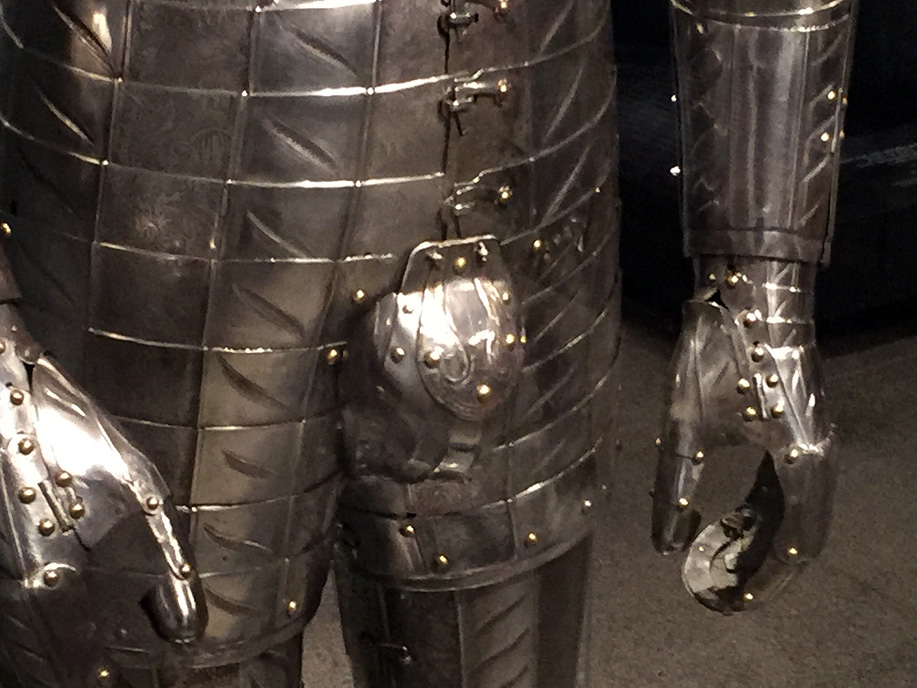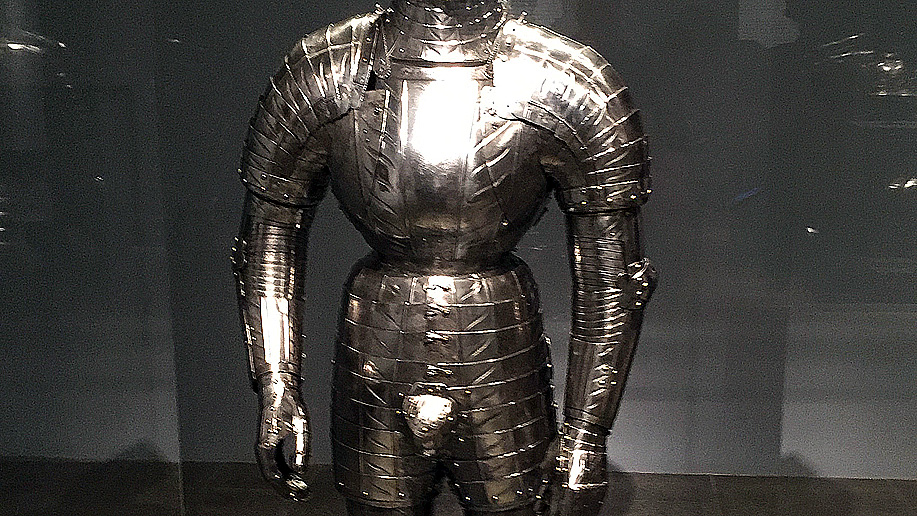 You can hear an audio description of the armor shown here — and the codpiece — by clicking here.
Complete exhibition overview here.
Special thanks to my kinky friend David for telling me about this exhibition!
If you are in NYC or are going to be visiting, check it out and let me know what you think!