Check out Connor Maguire and Ivan Gregory at Bound Gods: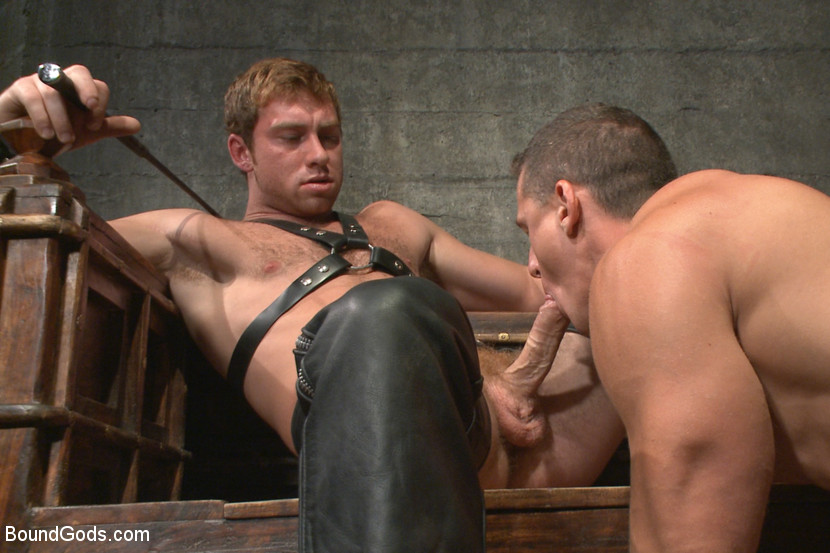 Connor Maguire begins the initiation of Ivan Gregory by examining his boot licking skills. Ivan polishes his Dom's boot with his tongue and licks up and down the leather chaps. When he gets too eager for cock, Connor beats him with the crop. He may have poor self-control, but at least he has a nice ass to make red. Bound to a wooden X, Ivan is given a proper flogging that tests his limits. Having seen his potential, Connor takes him back to the Cocksucking Throne and fucks his ass. With Ivan covered in his own freshly fucked load, Connor rewards him by standing over him and cumming on his face.
Free video preview here.
See more Bound Gods here
Get access to all the KinkMen sites here