in this archived shoot at 30 Minutes Of Torment, Joseph Rough is beaten and begs for more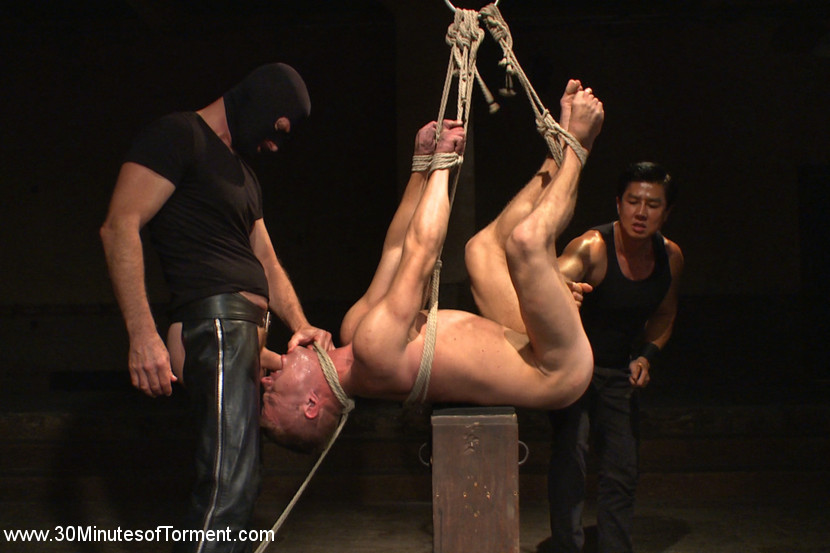 The Wall – Hot pain slut Joseph Rough thinks he has what it takes to surpass the challenge that 30 Minutes of Torment has in store. He begins his first task with his hands and feet chained to the wall as Van gets his cock rock hard for a flogging. He embraces the leather whip against his skin before his nipples are pulled good and tight and his torso beaten down with Van's fists. – The Pit – With his hands bound behind his back, Joseph is given the cat-o-nine tails before metal clover clamps pinch against his supple skin. – The Gimp Station – Joseph has his hands and feet bound together as Van warms his ass up with the bamboo cane. The gimp is then let loose, his hard cock ready to fuck Joseph from both ends. With the gimp pounding away, Joseph finishes his three challenges by finally blowing his load.
Video of this shoot here.
See ALL 30 Minutes of Torment here
Naked Kombat gay wrestling here
See all the KinkMen male BDSM sites here — rememeber, when you subscribe you get to see ALL the archived content from all their sites for one price!